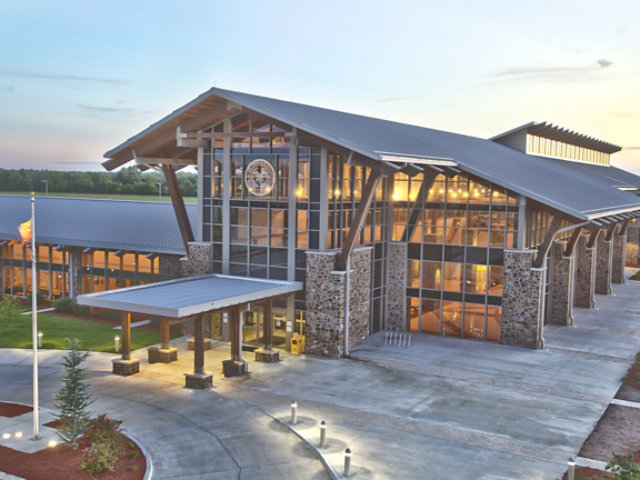 Setting The Standard
While Sherwin-Williams offers unlimited colours, green is our favourite. As one of the leading manufacturers of coating products in the world, Sherwin-Williams sets an example for the entire industry — a responsibility we take seriously. 
Best Practices
Using quality materials has been part of our coatings culture and innovation for more than 150 years. Today those same values remain at the centre of everything we do. Sherwin-Williams Coil Coatings believes in the importance of good stewardship of our planet. We are leading the way creating sustainable products and manufacturing processes to ensure a better, cleaner tomorrow.  Here are just a few ways in which we make a difference:
Decreasing energy consumption
Offering material transparency
Using biorenewable and recycled materials
Increasing durability
By partnering with Sherwin-Williams Coil Coatings, you can achieve green and sustainable status – and can do so without sacrificing performance.
Taking Initiative
When you design with sustainability in mind, it is crucial to use products and suppliers that offer you the resources and solutions to help you meet your goals. At Sherwin-Williams Coil Coatings, we exceed expectations by working directly with our customers to help their projects meet or exceed the sustainability requirements of national and global initiatives.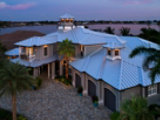 LOWERING ENERGY COSTS
Sherwin-Williams Coil Coatings offers cool coating technologies that create more energy-efficient metal building products and help mitigate the urban heat island effect. Direct sunlight and heat are easily absorbed by dry, exposed man-made structures, which increases surface temperature and results in higher energy costs. Cool metal roofing can offset this effect with Sherwin-Williams Solar Reflective (SR) coatings. These coatings reflect UV rays, keeping the surface of the roof cooler and reducing the amount of heat transferred into the structure - resulting in decreased energy consumption needed to cool the building.
Cool Coatings Download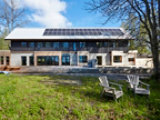 THE MATERIAL TRANSPARENCY YOU NEED
Continual changes in environmental regulations, industry and customer expectations affect all aspects of a building. Sherwin-Williams Coil Coatings works to formulate coatings with the most effective materials content to protect your buildings and future generations. Our chemists are dedicated to creating the most effective product solutions that provide a sustainable option to our standard coating systems. We offer material transparency for our Fluropon® Pure coating – disclosing content down to the 100ppm (parts per million) and chemical makeup – to show compliance with Living Building Challenge and LEED v4.1 requirements.implications.
Fluropon Pure Download
How to Specify LEED and Living Building Challenge Complaint Coatings
When you design with sustainability in mind, either for a programme or the goal to be more environmentally friendly, we have the coating that meets your needs. Your Sherwin-Williams Coil Coatings representative can assist you with the specification information required, for LEED or Living Building Challenge, and any colour samples requests for your project. We will make sure that the coating meets the performance and aesthetic parameters needed to meet the programme's standards.
SELECT A COLOUR
A Sherwin-Williams Coil Coating representative will work directly with you to get your colour inspiration matched in a formulation that meets LEED or the LBC requirements you are trying to achieve and a colour sample will be provided. 
CHOOSE A COATER/APPLICATION
When specifying Fluropon Pure, your representative can work with you to provide a list of approved coaters (coil coatings) or applicators (extrusion coatings) that apply Fluropon Pure coatings, so you have assurance that the end result will be successful.
FILL OUT LEED & LBC DOCUMENTATION
Work directly with your Sherwin-Williams Coil Coatings repersentative to help you complete required forms for both LEED and LBC. We are here to help make sure your project is successful.
Featured Video
Innovation with a Green Focus
As one of the leading manufacturers of coating products in the world, we are setting an example for the entire industry. Today we are focused on creating innovative products and manufacturing techniques that protect air and water quality while reducing the unnecessary consumption of natural resources.
We Go Above and Beyond
Environmental regulations and performance expectations are continually evolving. We make it our responsibility to direct sustainability discussions and introduce coating solutions that make compliance as effortless as possible. At Sherwin-Williams Coil Coatings, we don't just comply with regulations, we sit on council boards and serve on committees to guarantee we help drive the conversation and are ahead of any changes. 
Sherwin-Williams is also committed to researching, developing and testing our coatings to ensure they will withstand extreme weather conditions, meet environmental initiative requirements and still maintain the performance our customers expect. Our world-class laboratories carries out a wide array of tests to measure weathering performance to meet or exceed the highest industry standards. 
ALL IN ON GREEN INITIATIVES
In addition to LEED and BREEAM, Sherwin-Williams Coil Coatings is involved with the following initiatives:
ENERGY STAR

RoHS

Cool Roof Rating Council
REACH

UL GREEENGUARD

French Corrosion Institute


What's Next
Sustainability will continue to be a key initiative of Sherwin-Williams Coil Coatings. As we look to the future, we're dedicated to a long-term vision for a more sustainable world. That is our commitment to you.
INFORMATIONAL SITES: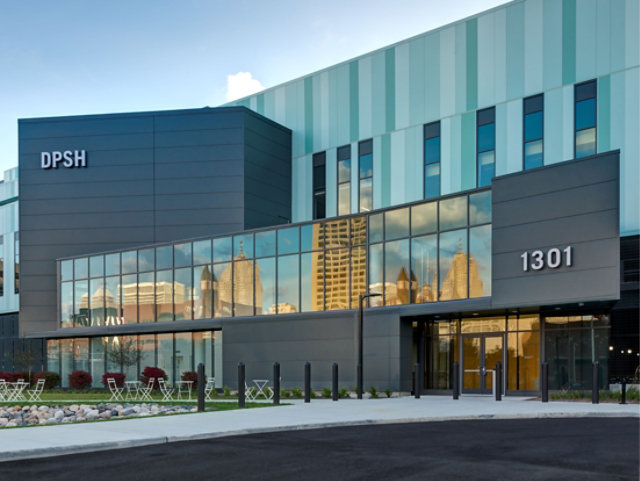 Contact Us
Interested in learning more about how our sustainable products can help you achieve Green Building Standards such as LEED?