Coatings for Enhanced Efficiency
Quality and Performance Improvements
Keeping their clients in mind, ALMACO worked to improve the quality and performance of their equipment for the seed research industry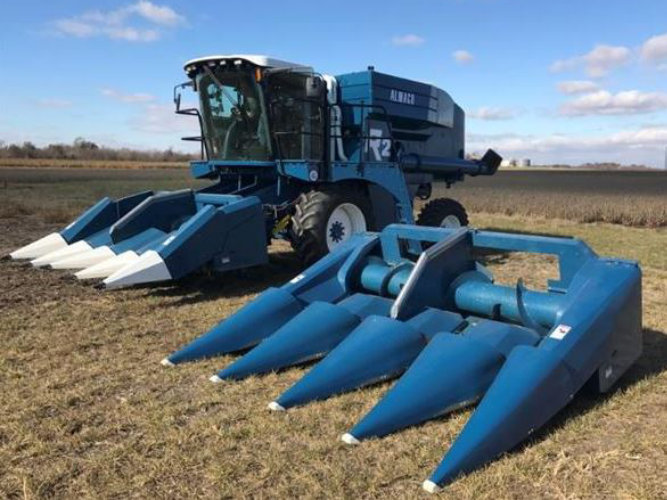 ALMACO brings agricultural to the next level with built-in research technology. The business has been around since the 1800s in Iowa, starting as a blacksmith shop. However, in the late 1970s the company transitioned their business to focus solely on agricultural research equipment. A majority of ALMACO's clients are seed research companies. These companies use ALMACO's planting or harvesting equipment with built-in testing capabilities to easily and quickly analyse data from different seed plots. The company's technology can analyse plots and capture data on moisture and yield. When prices increased for purchase parts and supplies used to manufacture its equipment, ALMACO looked for ways to reduce costs while improving the quality of products.
Skip carousel content
ALMACO Custom Saeed Research Equipment
Customised Paint and Process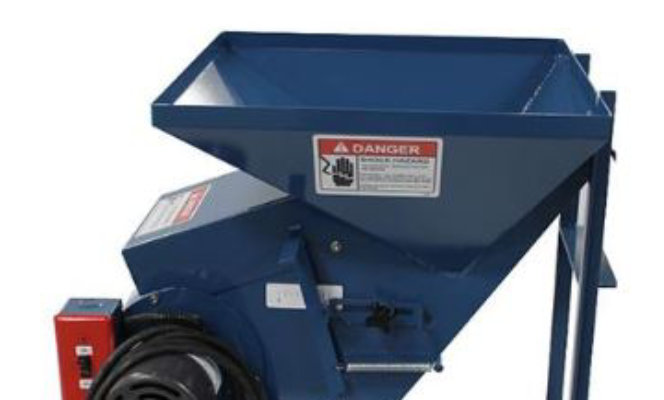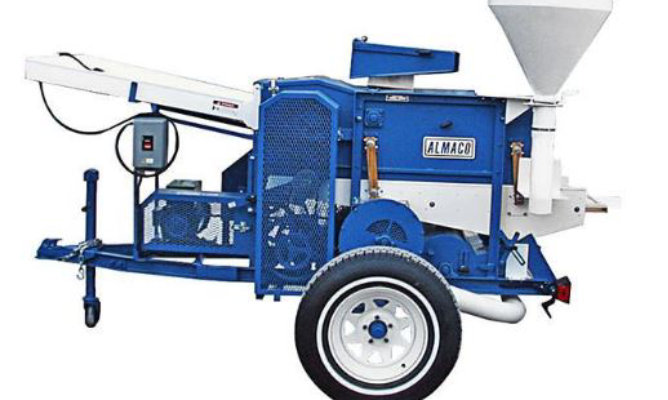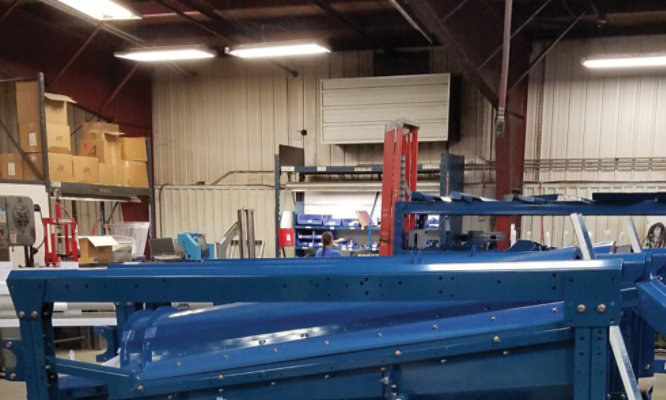 Sherwin-Williams did a good job of working with us on the specific colours we use and our entire coating process. They customised the paint so the application works for the way we process our equipment through the paint line.
ALMACO fully switched their coating products and paint department to Sherwin-Williams in July of 2018. "We worked with our sales representative, Nate Britten, and the Sherwin-Williams team for a year before the transition to ensure it was the right choice for the business in order to meet our needs and expectations," said Adam Mickle, production manager at ALMACO.  ALMACO made the switch to Sherwin-Williams Polane® D 8700, which reduced material waste and removed a step in the finishing process. This product does not require a primer, allowing the business to move from a two-coat system to a direct-to-metal topcoat – tremendously improving process efficiency. ALMACO now spends half as much time in the spray booth for every piece of equipment.  

The agricultural equipment manufacturer also aimed to improve adhesion and reduce colour fading of equipment in the field caused by prolonged weather exposure in different climates. Using Polane D 8700, ALMACO saw better adhesion. The manufacturer also conducted QUV testing, and the results indicated that Polane D 8700 has better fade-resistance than the previous coating ALMACO used.

CUSTOMISED PAINT PROCESS

Sherwin-Williams worked with ALMACO in creating custom colours for their agricultural equipment in order to reflect the company's brand identity. In addition, ALMACO took advantage of the Ready Match® TouchUp programme offered through Sherwin-Williams to ensure precise colour matching for touch-up paint. The guaranteed, exact-match custom colour touch-up products allow ALMACO to fix any coating errors from the finishing process prior to delivering the final product to the customer.  

Equipped with high-performance coatings and an effective process for manufacturing their agricultural equipment, ALMACO can focus on delivering customised equipment to their clients successfully with time and product efficiency.
Skip carousel content
Videos
Industrial Coatings Videos
Learn more about industrial coatings from Sherwin-Williams
​ ​