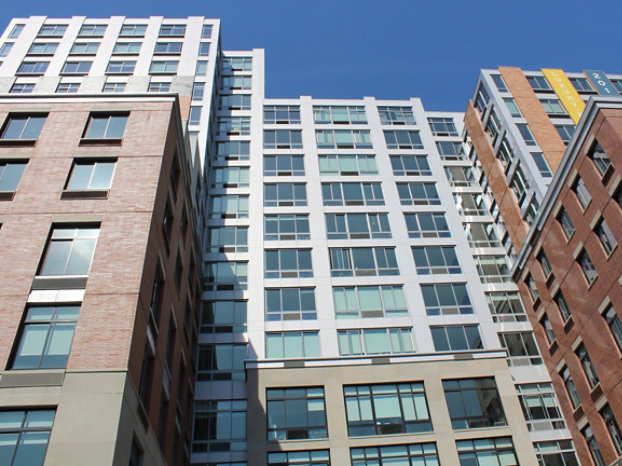 The Lenox
Stunning Views and Sustainable Solutions
With stunning views of lower Manhatten, the windows are one of the amenities for residents.
In a building that offers views of lower Manhattan, you need to have windows that match the quality of the stunning scenery. Crystal Window & Door Systems manufactured windows, coated with Sherwin-Williams powder coatings, that delivered aesthetic, performance and sustainability benefits for The Lenox residence in Jersey City, New Jersey.
Architects from Marchetto Higgins Stieve and the Fields Hi-Rise Construction company constructed the towering structure with 255 residential units, which was completed in 2017. Crystal Window & Door Systems supplied more than 2,000 windows and doors for the project, all of which were coated in Powdura® 5000 powder coatings from Sherwin-Williams General Industrial Coatings. The finishes for the windows, doors and louvers used Bronze and Black colors. The Powdura coatings meet AAMA 2605 requirements, and provide efficiency and sustainability benefits for the multifamily residential building.
Skip carousel content
Project Image Gallery
The Lenox - Jersey City, New Jersey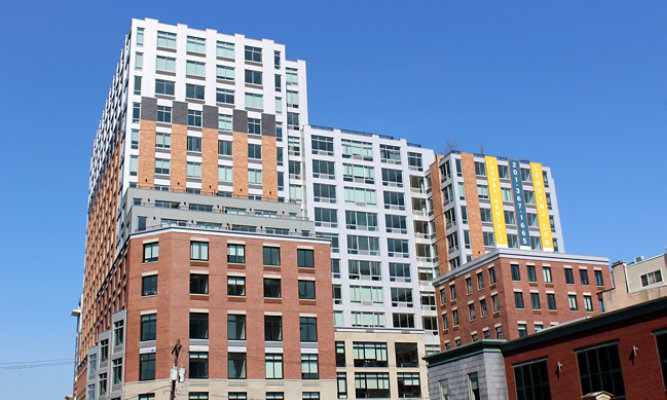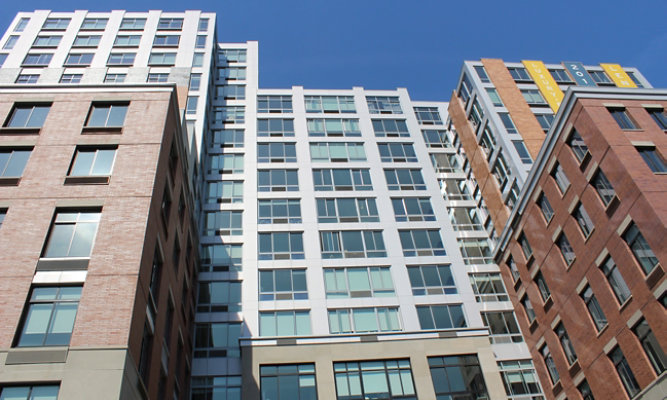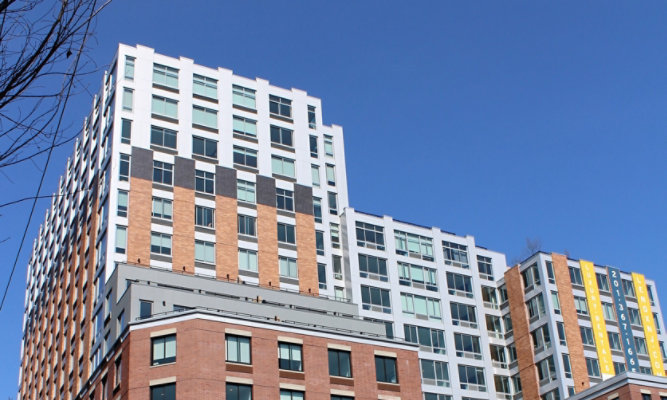 The Lenox has since been awarded with a LEED Silver certification. Sherwin-Williams powder coatings can help contribute up to 3 LEED v4.1 credits in the category of Building Products Disclosure and Optimisation. Powdura 5000 coatings have near-zero VOCs and result in almost no waste during application. These coatings also have Environmental Product Declarations, certified by the NSF. Building products that utilise powder coatings from Sherwin-Williams can help architects meet environmental compliance requirements.
Project Details
Architect: Marchetto Higgins Stieve Architects
Window and Door Manufacturer: Crystal Window and Door Systems
Contractor: Fields Hi-Rise Construction
Coatings Provider: Sherwin-Williams
Skip carousel content
Additional Case Studies
Building Products and Other Case Studies
Learn more about other applications for architectural and industrial coatings from Sherwin-Williams
​ ​