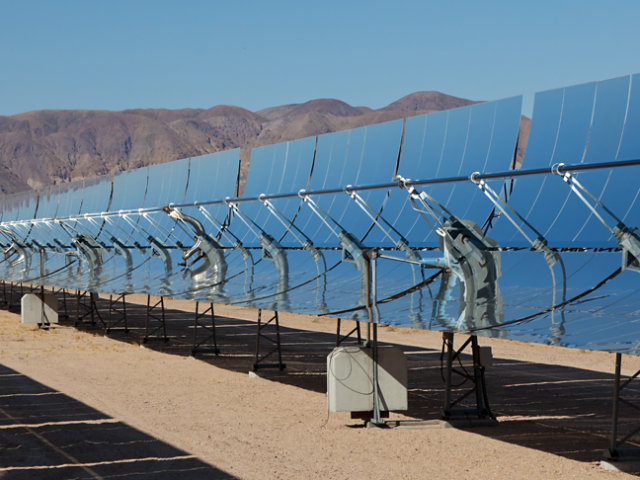 Project A Lasting Reflection
A leading supplier of mirror solutions for solar projects around the globe. The exceptional experience in the mirror industry enables us to provide state-of-the-art technologies resulting in the best protection for mirrors. Mirror backing coatings are available in a wide array of technology and specifications and can be applied by curtain coater, roller coater, and spray guns.
Meeting the Challenge: Corrosion Resistance
Sherwin-Williams helps develop, protect and advance the mirror design and heritage of many of the world's best-known brands. Whether your goal is to develop a new generation of mirror designs, meet ever-changing regulatory challenges or to enhance the sustainability of a final product, you can count on Sherwin-Williams to deliver the solutions you need.
Coatings Formulation
Sherwin-Williams technologists design, formulate and test materials to ensure coatings meet customers' specific operational and performance needs.  We will work with you to develop the right solution for your project to ensure that solar mirrors produce consistently for decades.
Application Engineering
We deliver global best practices to help optimise your operations, ensuring consistent performance on your lines around the world.  Anywhere you need us, we'll be there. We are your secret weapon.
World-class Manufacturing
Whether we are manufacturing coatings or working on-site at your facility, our lean six sigma culture is focused on consistency, productivity and safety
The Right Technology for Every Project
We offer all the necessary products for mirror production. From the pre-treatment to the solutions and coatings, including the chemicals for the face cleaning, we cover it all.