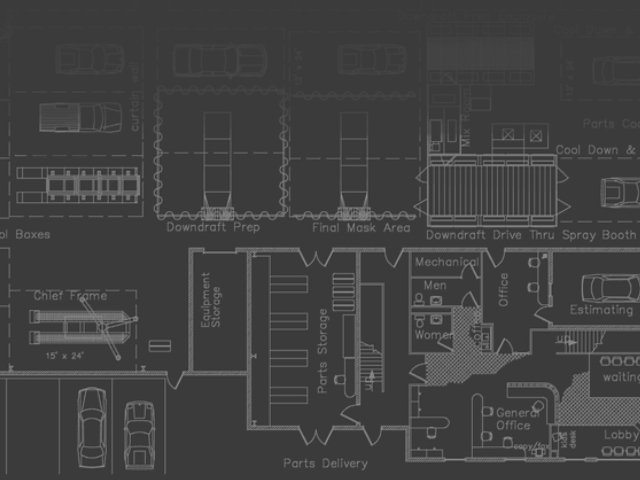 Optimize Your Shop
Our Collision Repair Design Service (CRDS) will help you improve shop productivity as well as employee and customer experience. We help you optimize process and the the flow of operations. We provide recommendations to the overall layout of your existing location, or we can help you design a new one.
It's our goal to help you improve your overall shop productivity with Collision Repair Design Services (CRDS). Our highly experienced consultants will assess your processes, procedures, and work flow from the front office through the entire repair operation and delivery.
Each facility is unique and our plans are tailored to your market potential and growth. We provide recommendations on capital equipment, operational and process flow improvements and interior design specifications that are customized to your business objectives and needs.
Frequently Asked Questions
8 Top Trends for Collision Center Facility Layout and Design
The key to a good facility layout and design is in the integration of the needs of people (customers and technicians), materials (GOM, AP and in process vehicles), and equipment (frame racks, lifts, spray booth, prep units, capital equipment) in such a way that they create a single, well-functioning system.
View Article
Browse an archive of articles and case studies from our team of industry experts.
BROWSE ARTICLES