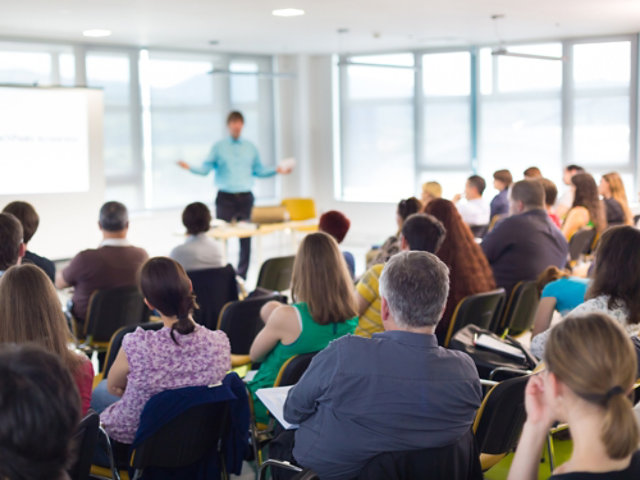 Teamwork. Adaptability. Innovation.
Formulate solutions to the challenges of this changing industry with Vision Groups. The mission of Sherwin-Williams Vision Groups is to facilitate the business success of all members through teamwork, adaptability and innovation. Vision Groups are 20-group style peer groups for collision repair owners and managers, facilitated by Sherwin-Williams Automotive Finishes and moderated by Square One Systems, Inc.
Be our guest at an upcoming Vision Group meeting near you, and see how membership can benefit your business.

With multiple independent shops and dealer groups in the US and Canada, there is a Vision Group that will fit your business needs.
Includes 10-15 high-performing operators
Established financial performance goals and tracking
Meets quarterly to share successes, solve problems and learn new ideas
Focused operations, sales, marketing and financial performance discussions
Moderated and administered by industry leader, Square One Systems, Inc.
Collision Centers are faced with new challenges every day:
Cars to the door
Winning the keys
Cycle time improvement
Hiring and retaining qualified employees
Implementing "lean"
Maximizing profitability
Vision Group members see:
Growth in revenue and profitably at rates far above industry average
High-quality employee attraction and retention
Increased foot traffic with unique advertising plans
Effectively managed OE certification and insurance relationships
Square One Systems, Inc.
Sherwin-Williams partnered with, Square One Systems, Inc., to administer and moderate the Vision Group program. Square One Systems has been widely recognized as the premier "20-Group" provider in the industry since 1988.

Elainna Sachire, President of Square One Systems, Inc. and 2007 Collision industry "Woman of the Year", believes that success is based on two very important pieces. First, that Square One is able to improve the financial performance of the Vision Group members' businesses. After all, everything a collision owner/manager does must be proven in the bottom line. Secondly, that Square One keeps an eye on the direction of the ball and not on the ball itself. Vision Group meeting agendas include the latest industry trends, topics, and strategies.

Looking at your business through your customers' eyes and exceeding their expectations is critical to your success, and our success.
Browse an archive of articles and case studies from our team of industry experts.
BROWSE ARTICLES