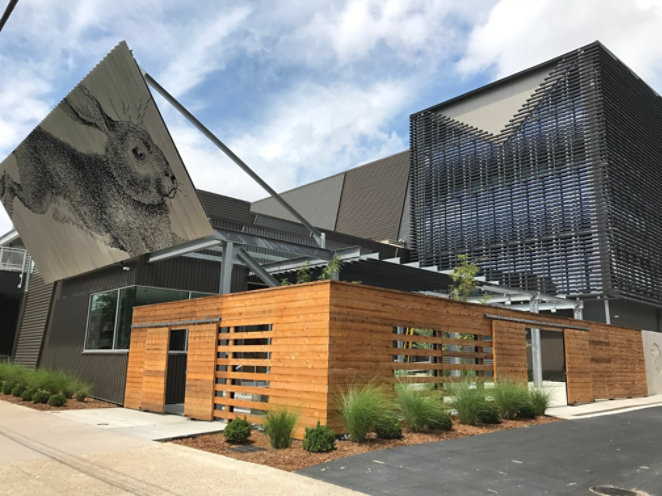 Rabbit Hole Distillery
Design Showcase in Louisville, KY
Metal Sales Manufacturing Corporation, the premier nationwide provider of metal roof and wall systems headquartered in Louisville, KY, was proud to play a key role in the design of the recently opened, $15 million, 55,000 square foot Rabbit Hole Distillery. The extensive use of metal wall panels lended itself to the modern design both outside and inside. Located in the trendsetting NuLu neighborhood of Louisville, this new open floor plan distillery lets guests see all aspects of the bourbon making process. The bourbon experience is highlighted by the 48 foot tall still and a wide outdoor staircase clad with Metal Sales perforated aluminum panels ushering guests to the Overlook Tasting and Hospitality space above the atrium.
Metal Sales' role in the project started early as the company worked closely with architect Douglas V. Pierson; of pod architecture + design PLLC and Luckett & Farley architecture throughout the design phase. Prodigy Construction Corporation was selected as the panel installer.
Skip carousel content
Project Images
Rabbit Hole Distillery
Check out these great project photos.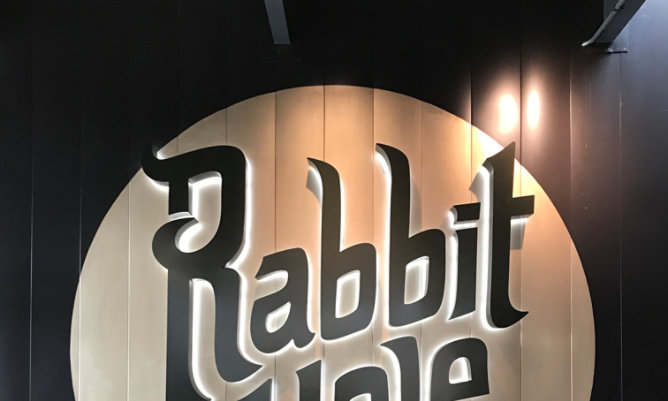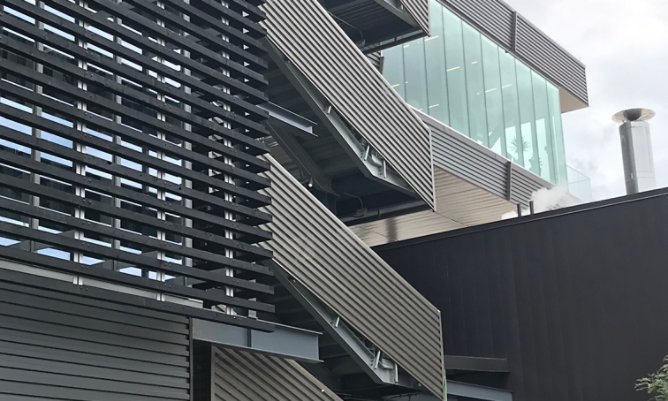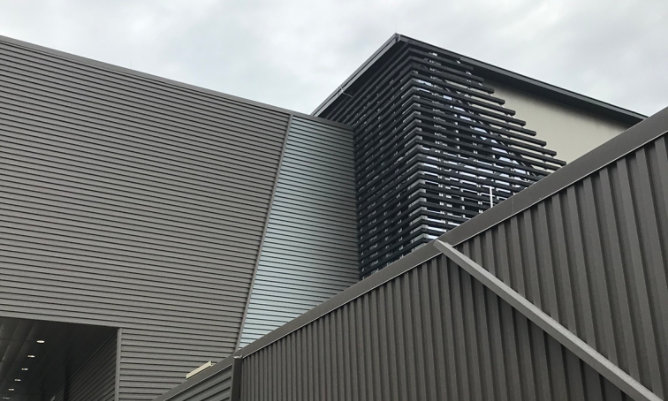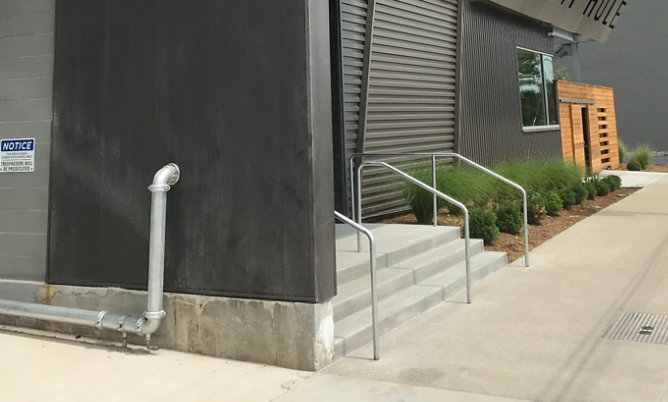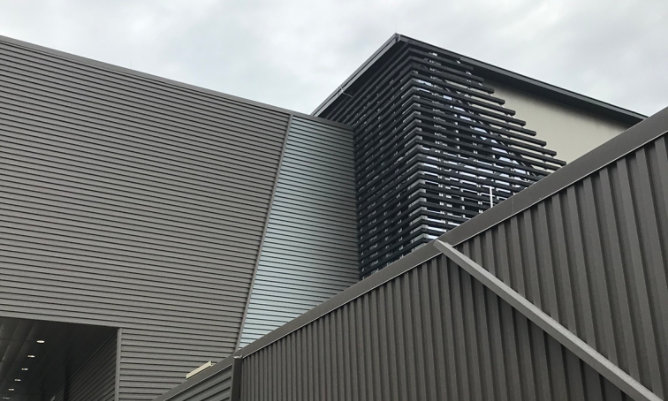 "We developed the skin of the building hand-in-hand with Metal Sales. When we started talking this was still just a concept," said Pierson. "The support started in early stages through conceptual metal skin development. It continued through detailing, design development and construction documents and then it followed through during construction and installation. Metal Sales worked side by side with the installer through some of the issues that one often experiences on a project during construction like cost and scheduling," he said.
Metal Sales contributions to Rabbit Hole Distillery's design showcae the versatility of metal panels in architecture today. The distillery features over 13,500 square feet of Metal Sales new Concealed Fastened Wall Panels along with our flush panels in five standard colors throughout the building. Applications include exterior vertical and horizontal wall panels, breezeway flush ceiling panels, soffit panels and the perforated aluminum stairwell panels.
"As a company, we take pride in our ability to work closely with the design and construction teams to ensure a successful project," said Scott Bacon, VP Sales. "The dynamic design by Doug Pierson features one of our newest products, our Empire Series, Concealed Fastened Wall Panels. We feel privileged to be part of this project, especially since it is in our hometown of Louisville, KY," he said.
Find out which of the 21 Metal Sales locations are close to your project. Get full information about our roof and wall panel products, or ask us specific questions to keep your project moving.
Project Credits:
Architect: Douglas V. Pierson; of pod architecture + design PLLC and Luckett & Farley
Panel supplier: Metal Sales Manufacturing Corporation
Panels engineering, production, Installation: Prodigy Construction Corporation
Coatings provider: Sherwin-Williams Coil Coatings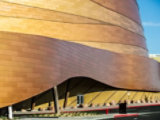 Fluropon is Sherwin-Williams flagship 70% PVDF coating system for architectural metal building products. Its superior durability and color retention keeps your building facade looking new for decades to come. Available in over 50,000 colors, Fluropon meets the industry's most rigorous standards including AAMA 2605.
Learn more about Fluropon
Skip carousel content
Architectural Projects
Get Inspired
Sherwin-Williams has collaborated with architects and building product manufacturers around the globe to help bring monumental architecture to life in vibrant color that withstands the test of time.
View all of our projects