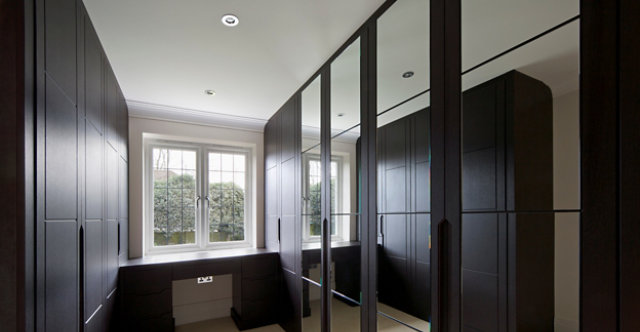 Sherwin-Williams Mirror Coatings and Solutions
Sherwin-Williams is a leading supplier of chemical solutions and protective coatings for the mirror industry. Our Company has a long history of innovation in this industry, driving new technologies, including non-lead paints, copper-free mirrors and highly durable solar mirror technologies.
Sherwin-Williams mirror product line includes coatings and solutions used in the manufacture of interior mirrors for furniture, residential and commercial construction (bathrooms, wardrobe doors, etc.), and automotive rearview as well as cosmetic mirrors.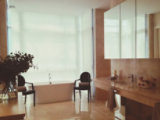 Learn how Sherwin-Williams supports mirror manufacturers to improve their operations and manufacturing efficiency.
Sherwin-Williams is a leading producer of products used to manufacture puncture and parabolic shaped exterior mirrors used in the generation of solar power (CSP).  With products in the field for over 15 years, our solutions are designed for and proven to stand up to the harshest envirnoments.  Our experts develop paint and solutions in our facility and R&D Centre in Wuppertal (Germany). We manufacture solutions in our facilities in Pittsburgh (USA), Tournus (France), Foshan (China) and Durban (South Africa) and manufactures coatings in our manufacturing facilities in Tournus (France), Moline (USA), Shanghai (China), Bangalore (India) and Durban (South Africa).
Sherwin-William world-class mirror product line includes coatings and chemicals for:
Interior Mirrors
Automotive Mirrors
Solar Mirrors
Decorative Glass
Solutions for Copper and Copper-free Mirrors
Solutions for special applications:  Silvering of Flasks, Check Cards, Ornaments, and any other Glass Objects.
Sherwin-Williams offers all the necessary products for mirror production, starting from the pre-treatment, followed by the solutions and coatings and the chemicals for the face cleaning. Our strength is to provide our customers tailor-made products with state-of-the-art products and support them to achieve continuous improvements in terms of efficiency and quality. Therefore Sherwin-Williams has committed to conduct regular line survey visits and to provide technical support. Our Company has proven track records in the mirror business and is proud to support the mirror makers with any inquiry related to the production process.
If you need support converting a line from copper to copper-free, Sherwin-Williams will guide you through the process every step of the way.  Or, if you are in the market for any products related to mirrors, Sherwin-Willaims will recommend and provide you with the solutions for your specific application.  
Glass and Mirror Portfolio

Interior Mirror for Copper and Copper-Free
Sherwin-Williams offers a wide range of technologies for interior mirrors:
Waterborne
Solventborne
Single Coat and Double Coat Systems
UV-Top Coatings
Most of our products are available in any color and any lead content (non-lead) to meet your requirements.
 
Automotive Mirrors
Certified non-lead paints
Single Coat and Double Coat Systems
Solar Mirror
2 Coat and 3 Coat Systems available
Waterborne technology
Solutions to achieve maximum reflection in combination with the best corrosion resistance
Proven long-term field experience
Learn more about our Solar Mirror Coatings.
Decorative Glass Paints

Standard and High-performance Decorative Glass paint available
High weather durability
Wide range of colors available
Custom made colors
Special effect colors
Mirror Solutions Chemicals
Glass Cleaning 
Polishing
Activation
Silver Solution
Reducer Solution
Copper Solution
Several Passivation Solutions

Get in touch with your local Sherwin-Williams representative to learn how Sherwin-Williams can be your competitive edge.
Contact Us