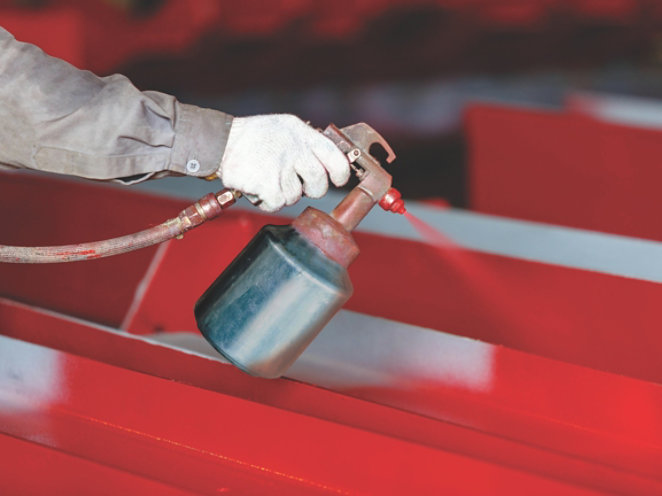 Industrial Finishing Systems
Sales and Service
Balancing day-to-day operations with improvement planning can be challenging for manufacturers. That's why we developed our comprehensive Finishing System Sales and Services Program to simplify your process investments.
This complimentary service brings together our team — finishing systems executives, design engineers and technical representatives — with leading equipment partners' offerings of supplies and equipment, for a truly comprehensive, custom-fit equipment and finishing solution. We'll work with you to identify the best solution, manage the procurement and installation, establish maintenance schedules, and help ensure your long-term success.
Sherwin-Williams offers application equipment from leading manufacturers in the coatings industry. Our industrial equipment sales specialists will work with you to understand your requirements and recommend the right equipment, from the right manufacturer, for your finishing application. When it comes to products the finish matters, work with our experts to ensure that the application equipment is optimized for your coatings.
Get in touch with your local Sherwin-Williams representative to learn how Sherwin-Williams can be your competitive edge.
Contact Us