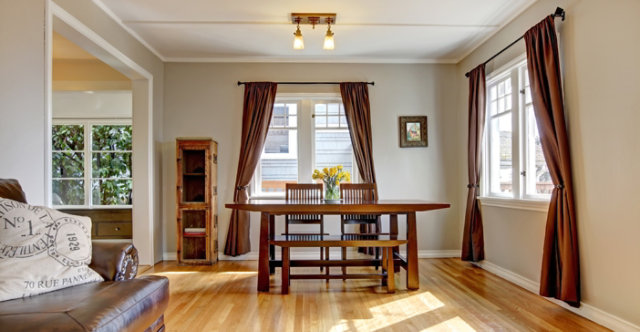 Flooring UV Coatings
Engineered for durability and aesthetics — and for your bottom line.
Your customers expect their flooring to withstand the rigors of daily life, while maintaining a beautiful finish. 
Regardless of your flooring substrate, we have you covered with a full line of coatings designed to meet your customers' most demanding needs.
Are you interested in learning more about how our floor coating systems can provide a boost to your productivity and your bottom line? Contact us.
With more than 76 blending facilities across North America, we are at your service and ready to provide solutions for all of your coating needs.
As a flooring manufacturer, the balance between delighting your customers and overcoming your operational challenges is delicate. Your customers expect your products to withstand the test of time, and you're continuously seeking efficient and cost-effective solutions that offer a boost to your bottom line
With a full line of UV products that reclaim easily and custom products for unique applications, you can count on Sherwin-Williams for finishes that provide both exceptional performance and appearance.
Our products meet or exceed the key specifications for wear, scratch resistance and coating elasticity, so you can be confident that you're delivering flooring to your customers that is built to last.
Plus, we're with you throughout every step of the finishing process, alleviating your daily finishing line pressures with local technical expertise and help to streamline efficiencies.
ULTRA-CURE® MARGUARD™ 4010 UV TOPCOAT
 For Solid and Engineered Wood Flooring 
ULTRA-CURE MarGuard 4010 UV Topcoat is a high-performance, UV-cure clear topcoat engineered to withstand life's toughest rigors. This polyurethane wear layer provides advanced durability and resistance to chemicals, stains, scratches and abrasion. Available for solid and engineered wood flooring, the Ultra-Cure MarGuard line of clear topcoats combines leading strength, excellent clarity and leveling to meet your customers' most demanding needs.
ULTRA-CURE MARGUARD 4037 UV TOPCOAT ENHANCER
For Solid and Engineered Wood Flooring 
Available for solid and engineered wood flooring, ULTRA-CURE MarGuard 4037 UV Topcoat Enhancer is a 100% solids, UV cure coating designed to improve scratch resistance and surface wear of a complete floor finishing system. This performance-enhancing specialty coating is applied at low film weight and can eliminate the need for an abrasion sealer. As a suitable alternative to an abrasion sealer, ULTRA-CURE MarGuard 4037 UV Topcoat Enhancer helps meet consumers' demand for both performance and aesthetics.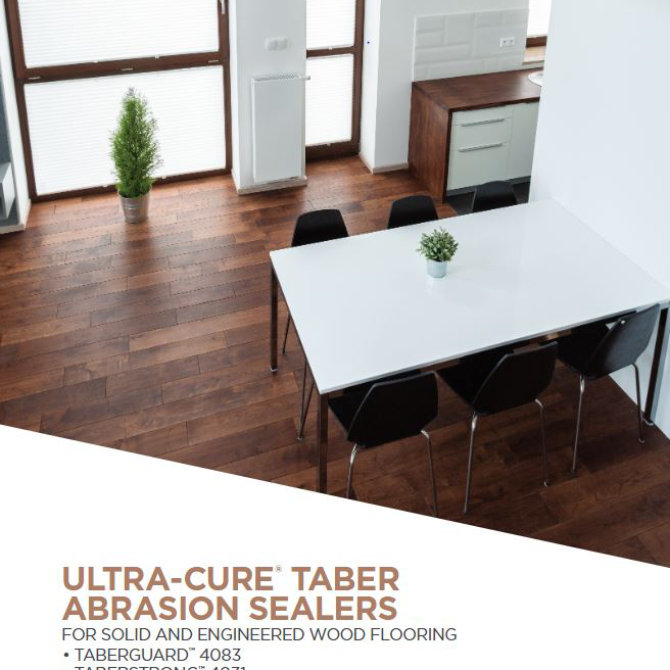 ULTRA-CURE TABER ABRASION SEALERS:  TABERGUARD™ 4083 • TABERSTRONG™ 4031 • TABERMAX™ 4081
For Solid and Engineered Wood Flooring
The line of Sherwin-Williams ULTRA-CURE Taber Abrasion Sealers is three-tiered, providing a range of performance attributes to meet the various wear resistance demands for pre-finished UV flooring. Infused with aluminum oxide technology, TaberGuard™, TaberStrong™ and TaberMax™ provide wear resistance against the rigors of daily life without sacrificing appearance.
ULTRA-CURE® 4032 AND 4082 SANDING SEALERS
For Solid and Engineered Wood Flooring
ULTRA-CURE 4032 and 4082 UV Cure Sanding Sealers combine aesthetics and durability in an advanced UV cure technology to meet your customers' demanding needs. These sanding sealers offer a standard and premium sanding sealer option for application between abrasion sealers and topcoats. Available in low and full gloss, these sealers are ideal for multi-coat systems, and exhibit a high degree of clarity and sandability, which results in true transparency and a smooth, level finish. Premium option, ULTRA-CURE 4082, may be more favorable for softer wood species.
ULTRA-CURE® 1250 UV OIL FINISHES CLEAR AND PIGMENTED UV OILS
For Interior Hardwood Flooring 
Suitable for natural and stained interior wood flooring, ULTRA-CURE 1250 UV Oil Finishes offer a unique, rustic appearance. Available in clear or pigmented, these deep-penetrating UV oils set themselves apart with a close-to-thegrain appearance compared to traditional, higher build floor finishes.
ULTRA-CURE® 6900 WATERBORNE REACTIVE STAINS
For Solid and Engineered Wood Flooring 
Suitable for solid and engineered wood flooring, ULTRA-CURE 6900 Waterborne Reactive Stains deliver an attractive weathered appearance in a single application, enhancing the natural beauty of the wood grain. These stains naturally react with tannins in the wood resulting in excellent clarity and grain sharpness. Designed for use with ULTRA-CURE UV Cure flooring sealers and topcoats, these stains provide a unique, aged patina look that is popular in the flooring market today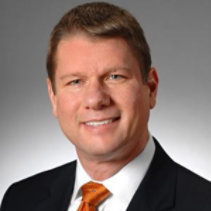 We can help manufacturers identify an efficient and cost-effective solution that not only boosts their bottom line, but can provide their customers with the beauty and strength they expect.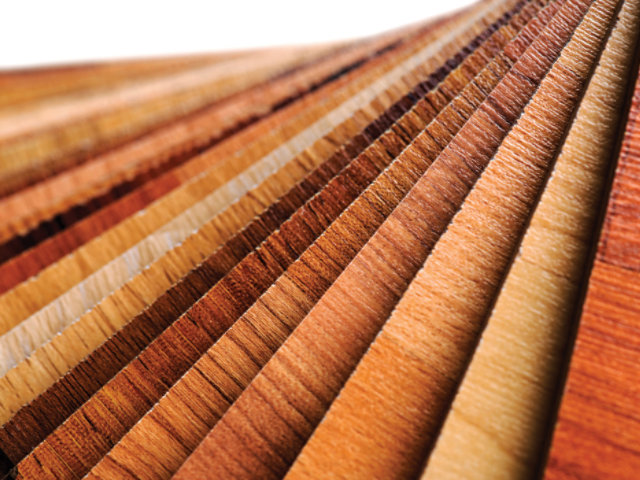 Let's Connect
Get in touch with your local Sherwin-Williams representative to learn more about how we can be your complete finishing solution.