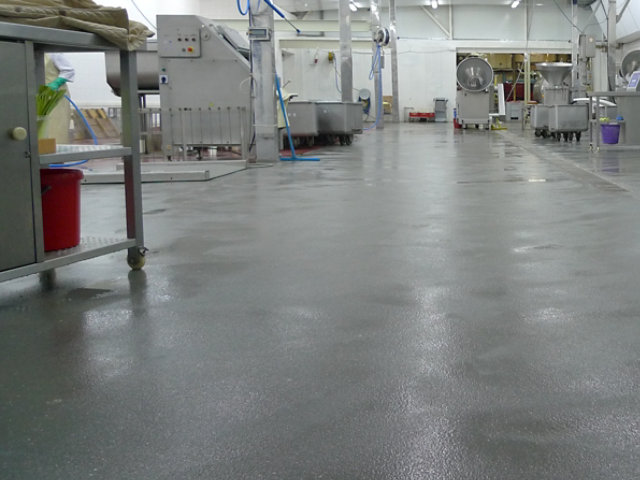 Food and Beverage
Hygienic, non-slip flooring for beverage, bakery, dairy, meat and kitchen facilities
Sherwin-Williams seamless flooring solutions promote worker safety thanks to a monolithic surface that will not lift up like the grouted quarry tile and dairy brick found in many food and beverage environments. These systems also promote food safety with proper slope-to-drains in areas subject to frequent washdowns, so water doesn't pond and harbor bacteria. The FasTop™ seamless polyurethane floor systems offer a profiled surface in both wet and dry conditions, and are resistant to harmful chemicals used as part of Clean-In-Place (CIP) process, including caustic soda, nitric and phosphoric acid. 
Solutions for Your Industry
Find out more about our innovative floor systems for a variety of industries.
FIND A SYSTEM