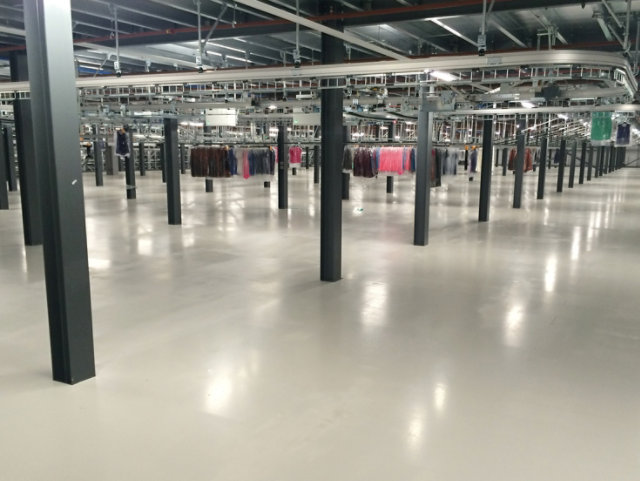 Industrial and Manufacturing
Durable, impact resistant floors for production, containment and warehouse facilities
Industrial and manufacuring facilities demand tough resin flooring for heavy traffic areas. Sherwin-Williams seamless flooring systems are resistant to impact and can tolerate constant heavy traffic from automated machinery and forklifts. In addition, they offer high abrasion and chemical resistance; promote hygiene and easy cleaning; and enhance aesthetics with solutions such as light-reflective or single-color systems. Our hard-wearing floor solutions are non-slip to protect staff and operators from trips and falls. 
Solutions for Your Industry
Find out more about our innovative floor systems for a variety of industries.
FIND A SYSTEM