Syntha Pulvin® Colour Collections
From Vision to Reality
We create colours and effects that are meant to inspire. Using our global expertise in CMF Design (Color, Material, Finish), Sherwin-Williams curates a full portfolio of industry essential colours and proprietary, design-forward collections to deliver distinction and lasting performance to your project.
Download the Syntha Pulvin® Brochure
Downloadable Colour Cards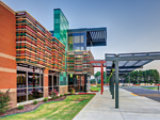 Vision 2020 represents a major breakthrough in powder coating technology focused on eco-friendly products designed for the architectural market. Vision 2020 puts our cumulative knowledge of architectural colour trends at your availability. Sherwin-Williams has developed the collection Vision 2020 with the scope to convey emotion, define global cultures, awaken the spirit, stir the soul, embellish desires, and finally help all of us to evolve into the realm of colour.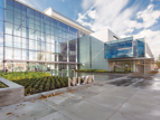 Anodite is the Ultra Matt series of Polyester powder coatings for the Architectural market, with a smooth and metallic appearance designed to simulate the colours of Anodizing but with the added advantages of hiding surface imperfections and defects in the metal. The collection meets the requirements of Qualicoat Class 2 and GSB Master and therefore is highly resistant to light and the effects of weathering. This range of coatings is designed to enhance Aluminium or Galvanised Steel Substrates for both Internal and External applications.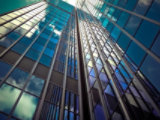 From commercial to monumental applications, Syntha Pulvin® Echelon range is the best solution for architects to provide the strongest resistance to UV, chemicals and solvents attacks. The collection is composed of Hyper durable architectural powder coating that represent a cost-effective coating alternative for aluminium extrusions and panels. This solution meets AAMA 2605 standard requirements. Echelon collection products are ideal for external use on monumental high rise structure and pre-engineered buildings. Echelon products are available in a variety of colours selected specifically for the architectural market.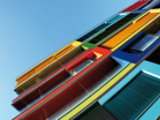 All Syntha Pulvin® powder coatings fully comply with the criteria and standards set by the Quality Associations:
GSB: Standard & Master
Qualicoat: Class 1 & Class 2
View Powder Colour Library
Browse our Architectual colours below