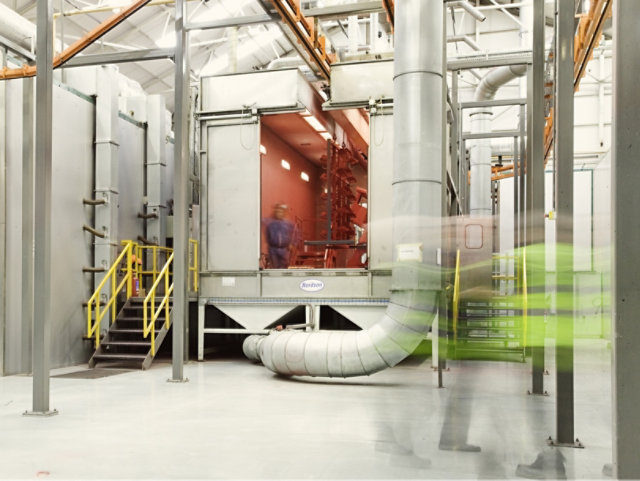 Paint Service Provider
Let Us Be Your Competitive Advantage
Productivity and accuracy are paramount, and nothing can enhance the efficiency of your OEM operations more than maximising expertise. With the Sherwin-Williams Paint Service Provider (PSP) programme, you're doing just that – placing the paint experts on the finish line.
Expertise Delivered
As one of the largest paints and coatings supplier in the world, Sherwin-Williams works with thousands of industrial finishing lines on a daily basis. PSP delivers that expertise — in the form of best-in-class painting operations — leveraging our unparalleled cost-efficiency knowledge. Paint is what we do, and it's all we do.
Customised Partnership
Our transparent business model allows you to be in the know, with access to our product development, application engineering, and field technical service experts who customise your paint lines and complete the finishing process. We develop solutions to fit your individual needs. 
Paint Application Expertise
With our global best-in-class Technical Service and Research & Development teams, we deliver cutting-edge innovation for your operations, while using a data-driven approach to foster continuous improvement. 
Operational Excellence
Our end-to-end focus will provide you with a standardised operating model – ensuring your finishing operations are high quality, convenient, and provide fast service.
Skip carousel content
Related Media
Videos
Learn more about Sherwin-Williams industrial product, industry and colour expertise.
​ ​