Structural Steel Ceilings
Durable Coatings for Ceiling Structural Steelwork Protection
Contamination of food processing areas can lead to product losses, compliance issues and costly downtime. This is particularly true of debris, such as rust and paint flakes falling from deteriorated coatings on ceilings and overhead pipework.
Our corrosion-resistant ceiling coatings can withstand the heat and steam from processing equipment and daily washdowns, which are common contributors to coating breakdown. They deliver long-term durability, as well as excellent resistance to a broad range of chemicals and sanitising agents – helping various facility environments maintain contaminant-free ceilings.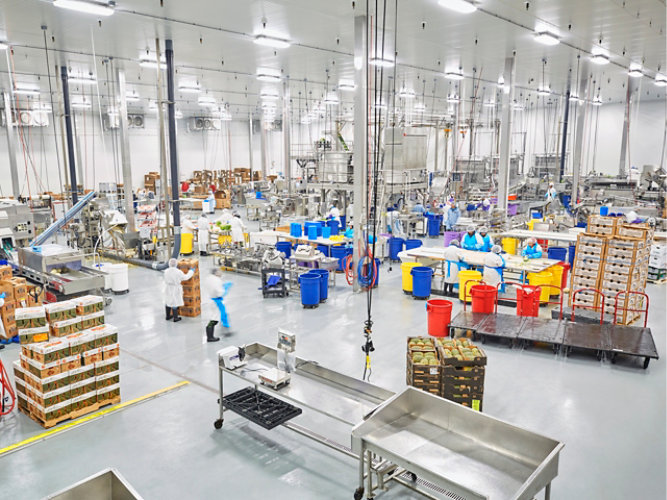 Corrosion Protection

Coating formulations that enable faster applications, with lower surface preparation cleanliness requirements, shorter drying times and fewer coats
We're here to ensure your entire project is running smoothly and efficiently.
LEARN MORE
Find out more about our innovative coatings for a variety of industries.
FIND A PRODUCT