Find the Sherwin-Williams location near you
Responsive, local service for virtually any coatings challenge.
Sherwin-Williams has over 5,000 company-owned locations with operations in over 120 countries globally. Search for a location and filter based on the type of location you are looking for. You can search by a particular business unit or our entire company.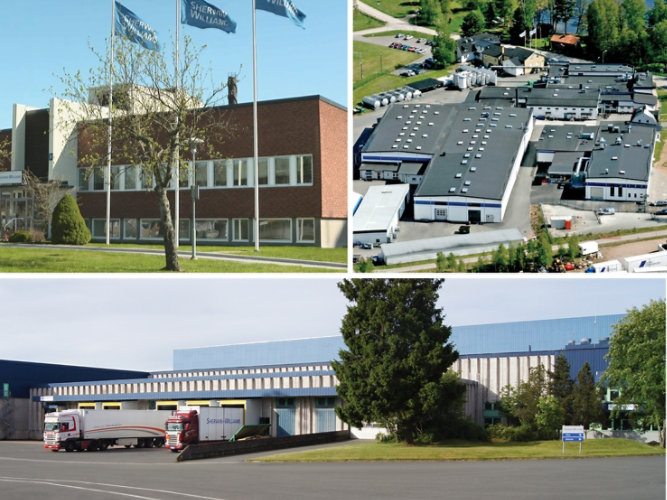 Location types:
Servicing Locations include Sherwin-Williams stores, industrial blending facilities, and automotive branches, with nearby inventory, tinting and blending expertise, and sales and technical support. Please note that not all solutions are available at all locations - check with the location or your Sherwin-Williams representative for details.
Manufacturing, Sales Offices & Headquarters include direct-shipped factory-direct customer solutions, manufacturing of all of our base product formulations, and leadership for our commercial organizations.
Design Centers, Application Centers, Training Centers and Labs are where you can tap into our expansive R&D organization, see what the next design trends will be in your industry, gain hands-on coatings expertise in our labs, or test your coatings under real-world conditions in one of our state-of-the-art Application Centers.