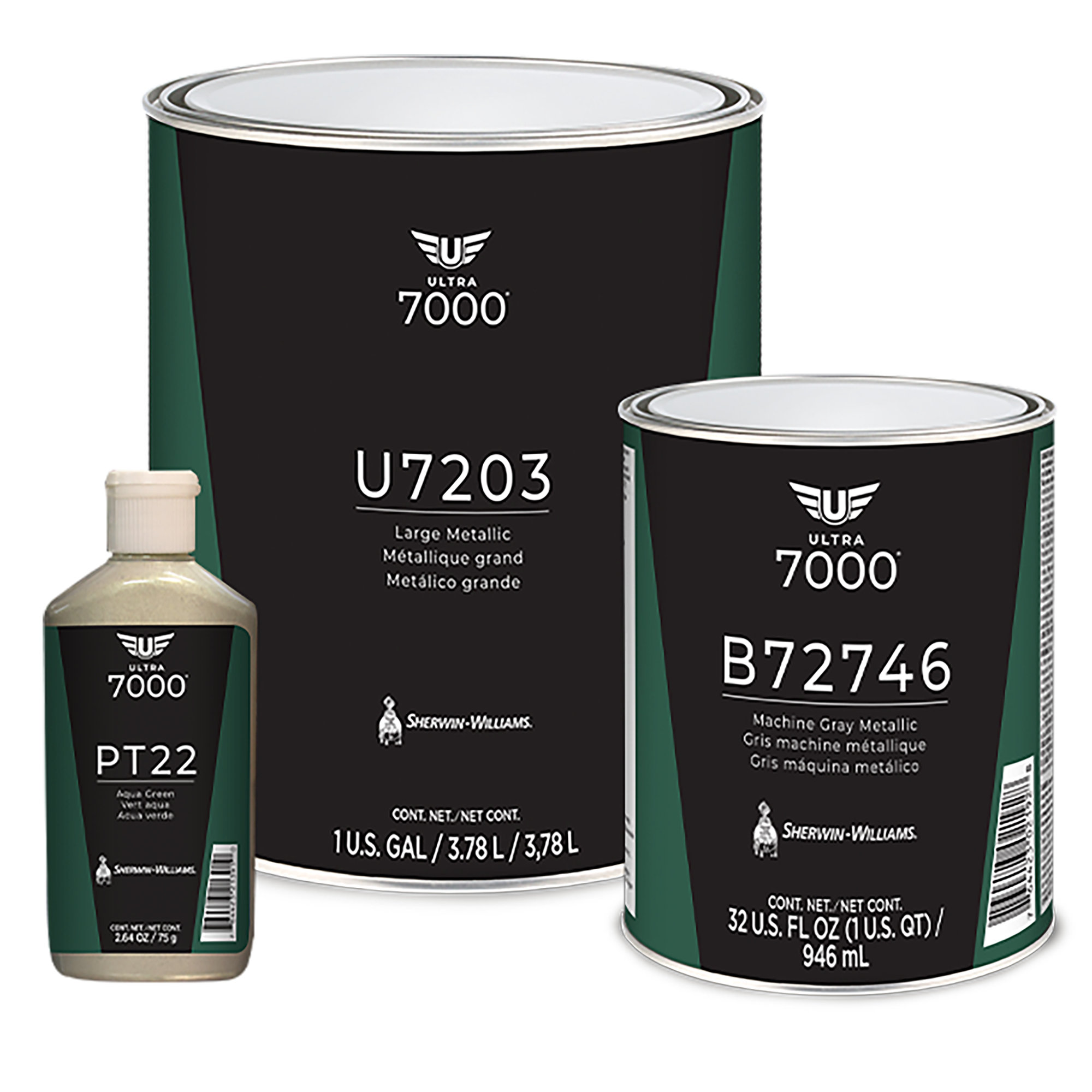 Click to view larger image
Ultra 7000®
A versatile, solvent system product line delivering premium repeatable performance, efficient processes, and decreased cycle times. Ultra 7000® is OEM Approved.
Ultra 7000® is a premium solvent system and a recognized producer. With an easy 1 to 1 ratio, Ultra 7000 is recognized for its overall ease of use. Designed to drive color, the toner bank is robust including pearls to meet ever-evolving OEM styling trends. This color system is solid, built on the foundation of Ultra System™ Undercoats and Clears that are trusted to power through any job-getting it done and done right.
Check out our PDS Catalog or check out our paintdocs service.
For California SB-258 Cleaning Product Right to Know Act documents on designated products please visit Paintdocs.com