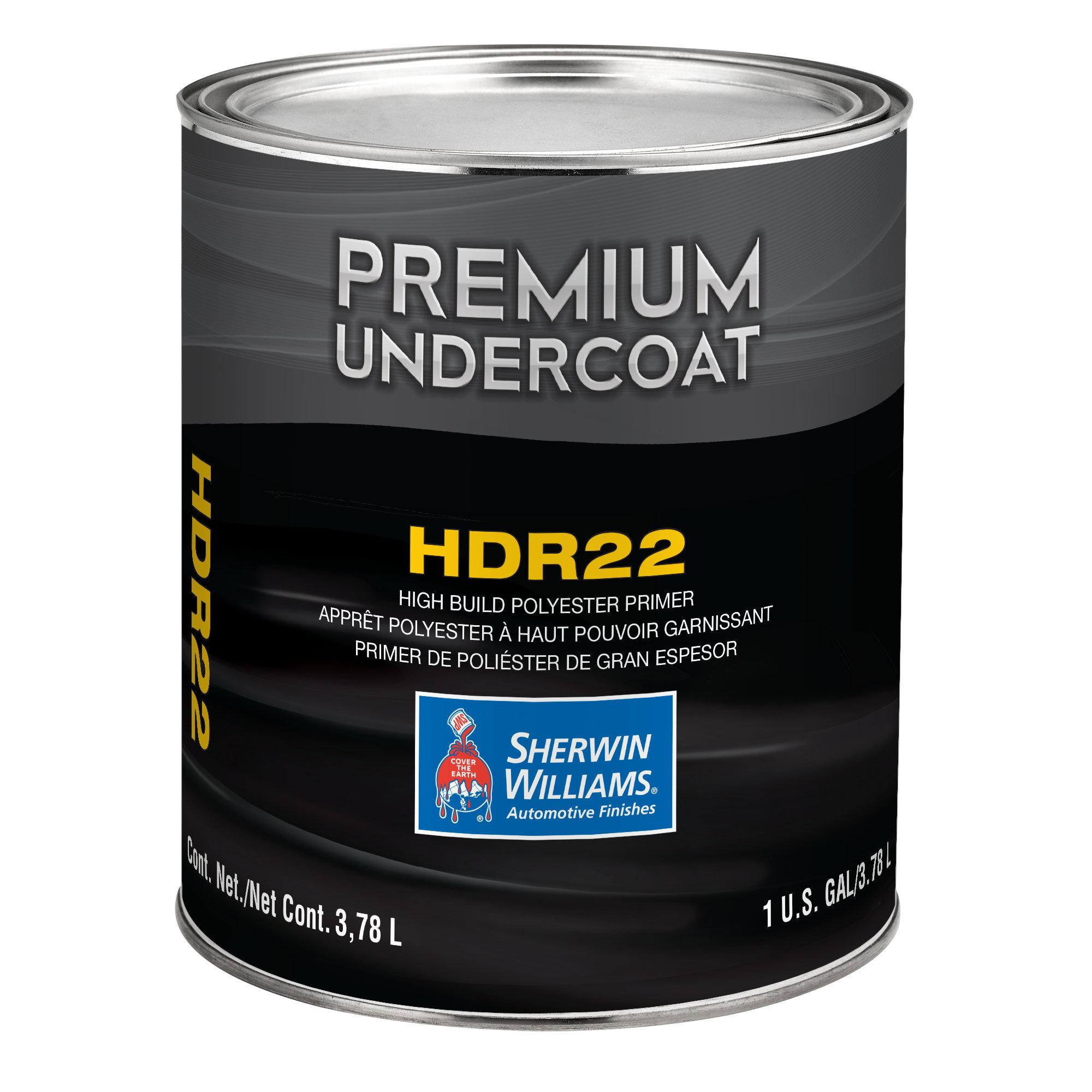 Premium High Build Polyester Primer HDR22
This fast-drying, high-build polyester primer delivers excellent canding and filling charactertics.
High Build Polyester Primer Surfacer HDR22 is a fast drying polyester primer that has excellent filling and sanding characteristics. In 2-3 coats, High Build Polyester Primer Surfacer HDR22 can fill surface imperfections and small dents up to the size of a nickel. Ideal for Collision, Fleet, and Restoration locations nationwide. This product streamlines the repair process for small dents, drastically reducing the amount of material and labor needed to complete these repairs. A great solution for hail damage repairs this high build polyester primer surfacer can provide an alternative to panel replacement and paintless dent repair. This undercoat is VOC compliant at 1.38 lb/gal ready to spray.
Product data is a representative set of attributes and characteristics for this system or product line. Data for individual products may vary and is subject to change. Please reference the individual product datasheet for exact specifications on the Datasheets tab above or through Search.
Still can't find a datasheet you are searching for? 
Check out our PDS Catalog or check out our paintdocs service.
For California SB-258 Cleaning Product Right to Know Act documents on designated products please visit Paintdocs.com