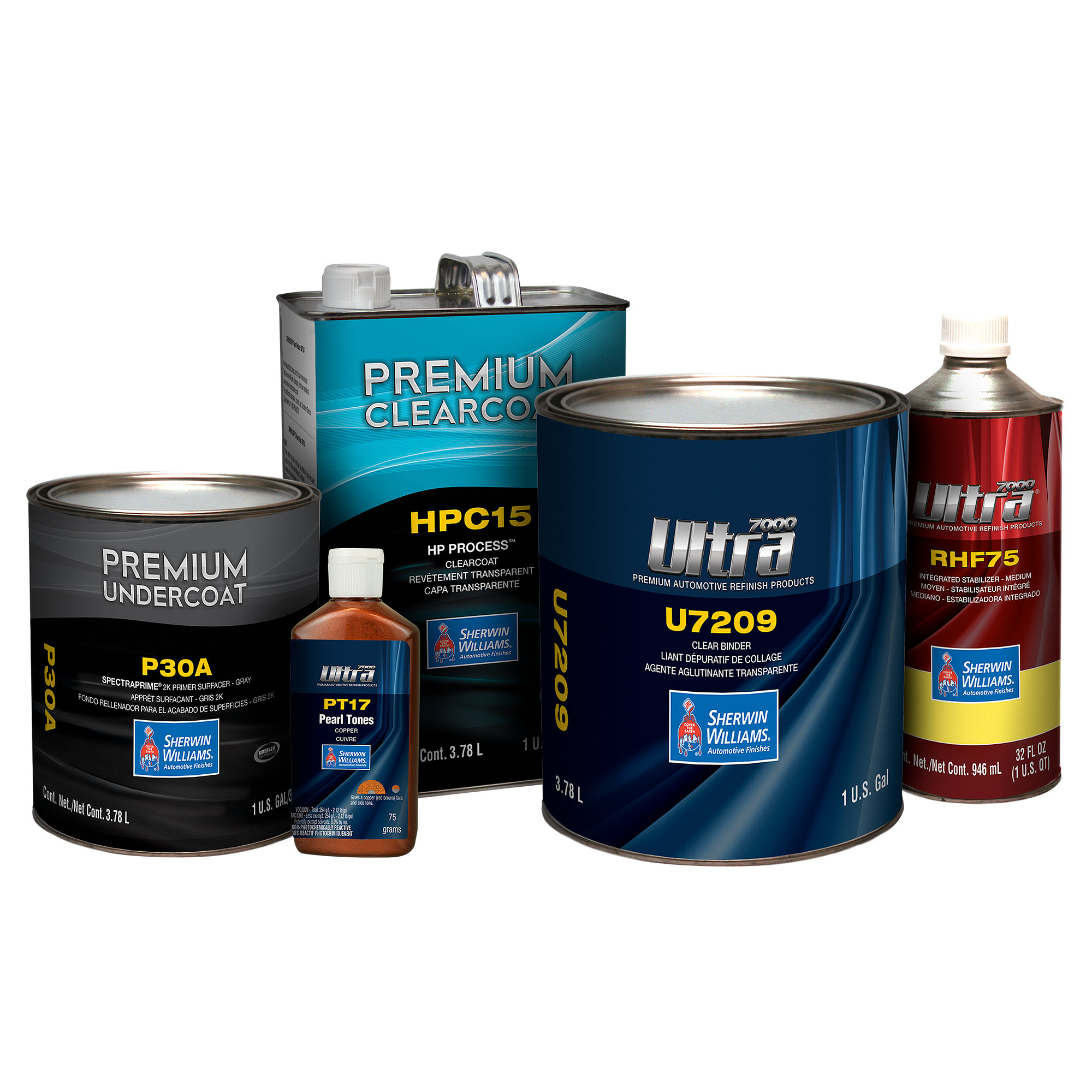 Ultra 7000 Refinish System
A versatile, solvent-borne product line delivering premium repeatable performance, efficient processes, and decreased cycle times.
The Ultra 7000® Refinish System is a productive, efficient, and consistent paint system. With repeatable performance, efficient processes, and products that can assist in decreasing cycle times, the Ultra 7000 system is the most productive refinish system in the market. All of these features plus the promise of continued investment is the reason it is preferred by industry-leading collision repair facilities. Collision center owners, managers, and painters have come to rely on the Ultra 7000 Refinish System for productivity, consistency, and efficiency. With these benefits and the ability to easily incorporate the HP Process™ Refinish System, you can be confident that you have the necessary products to deliver the premium refinish your customers require while exceeding the expectations of a pre-accident appearance.
Products available for this system:
Check out our PDS Catalog or check out our paintdocs service.
For California SB-258 Cleaning Product Right to Know Act documents on designated products please visit Paintdocs.com