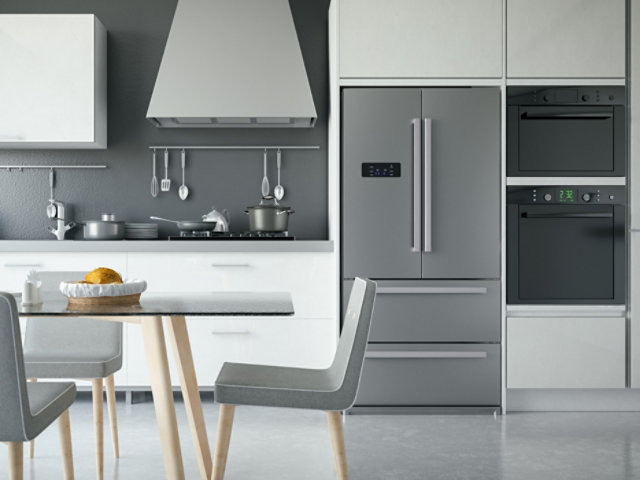 Manufactured Products
Prepaint Offers Superior Color, Performance, and Innovation
Sherwin-Williams helps you stay ahead of market trends and satisfy your consumers. With our broad range of coating solutions, we have a formulation to meet every performance, flexibility and aesthetic need. On top of that, our dedicated manufactured/OEM team's extensive knowledge of coil coating processes helps bring your product to market faster.
Benefits of Prepainted Metal
Sherwin-Williams Coil Coatings is dedicated to supplying coatings that deliver sought-after advantages for manufactured and OEM products. Obsessed with anticipating your needs, we earn your business on every order with our focus on speed to market, innovative technologies, and customized PolyPREMIER polyester coatings for end-use applications.
PolyPREMIER products for every segment:
Appliance
Our PolyPREMIER Appliance coatings provide premium resistance to scratching, abrasion and stains that heavily used appliances need. With a multitude of effects, gloss levels, colors, and the option of fingerprint-resistant topcoats, these coatings are applicable for refrigeration doors and case wrappers, walk-in coolers, and other appliances.
Entry and Garage Door
As a product with the durability to stand up to the elements for years to come, PolyPREMIER Door is an excellent coating for residential, commercial, and garage and entry doors. This two-coat polyester resin blend coating system delivers premium hardness with exceptional flexibility and formability for ultimate protection.
Transportation
The PolyPREMIER Transportation coating is flexible enough to power through the forming process and tough enough to deliver excellent resistance to nearly anything that could deteriorate a truck trailer's appearance and performance. With dirt, stain, and chip resistance, your commercial and industrial truck trailers can stay clean longer.
Lighting Fixture
Available in multiple gloss ranges and textures, PolyPREMIER OEM Lighting Fixture coatings are cost-effective finishes designed to meet your LED and fluorescent lighting needs. High Reflectance, Matte ST, Crinkle, Texture, and Diffuse Gloss options offer a range of one-stop coating solutions.
HVAC Coating
Our PolyPREMIER OEM HVAC coating system is a total cost solution, specifically formulated to protect heating, ventilation, and air conditioning applications. These coatings provide excellent corrosion resistance, edge protection, and formability while delivering the effects, textures, gloss levels, and colors you desire.
Full Support System
We work as a team to have your business covered across the board by delivering beautiful and durable coatings, with the technology you need and a full support system to streamline your manufacturing operation.
1.       Understanding Your Business: We work with designers and purchasers to determine what is needed in a coating. Each customer and process is unique, and we are dedicated to understanding how your company works so we can deliver speed to market and overall support.
2.       Dedicated Lab: We don't simply match color, we also produce finishes that perform in the field how they're intended to. Our lab employees understand expectations of the technology, end-uses, and post-forming processes of a coating to ensure ultimate appearance and durability for your manufactured products.
3.       Technical Service: The high level of on-site technical expertise at the paint lines make transitions to new coatings a smooth process. We have a whole team of technical personnel at each paint line, who understand the unique systems and ensure the paints run correctly without issue.
Sherwin-Williams works with industry-leading product manufacturers to make the conversion process to prepainted coil a smooth and speedy transition. Our team-driven, problem-solving approach helps many of our customers lower costs and create more consistent products.
Download Whitepaper
Sherwin-Williams helps you stay ahead of market trends and satisfy your consumers. With our broad range of coating solutions, we have a formulation to meet every performance and aesthetic need.
Talk with a Color Expert
We're there for you throughout all stages of the design process. Our coating specialists can help with color and special effects, while scientists and customer service staff are key to Sherwin-Williams consistently providing the shortest lead times in the industry for color samples.
Speak with an Expert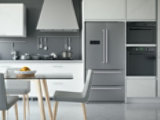 Prepaint Conversion
Are you considering making a transition to a prepainted application? Sherwin-Williams is a subject matter expert in converting to prepainted metal coatings — resulting in cost savings, innovative designs and reduced emissions footprints.