Color Express™ Powder Program
Faster Color Matches, More for Your Bottom Line
Correctly matching color takes time, and your customers can't wait that long, so what should you do? Sherwin-Williams has the solution for you with the Color Express Powder Program.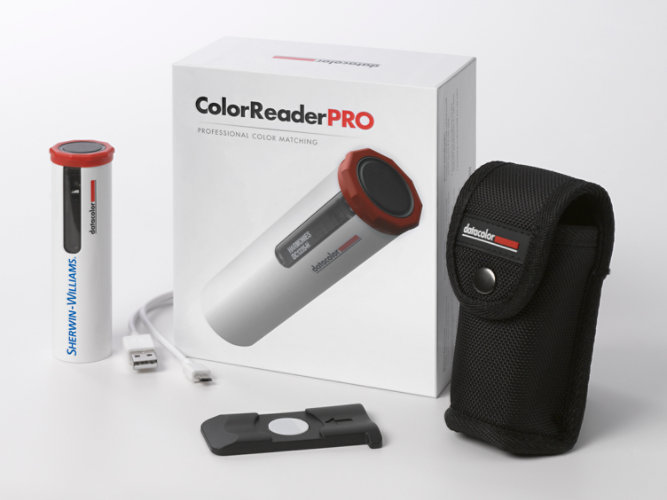 You know color matching is necessary and doing it right takes time, time that your customers may not always provide. The typical process, needing a match, sending it to a supplier, getting a sample back, and winning the business takes a lot of time, in some cases weeks. When time is money, speed is everything.
The Color Express Powder Program utilizes an easy-to-use color matching and measurement tool that provides the closest match to more than 200 in-stock powder products. A simple click and you can match the color to a product that is available in more than 70 locations across North America.
The program is simple:
Purchase the Sherwin-Williams ColorReaderPRO powered by Datacolor through your local sales professional or facility.
Use the one-click device to match your color needs; it provides the closest match to an in-stock product that's readily available.
Order your matching product from the in-stock color card, RAL color, or any other in-stock products.
Start matching and winning more jobs today!
Sherwin-Williams ColorReaderPRO powered by Datacolor

The ColorReaderPRO is an easy-to-use handheld color matching and measurement tool that allows professionals to match or measure color in their operations quickly. The portable device works stand-alone or through a mobile application to provide enhanced features, such as additional color information or fan deck visualization, on a mobile device. The ColorReaderPRO is simple to calibrate onsite and comes loaded with Sherwin- Williams in-stock powder products so you can start matching on day one.
Skip carousel content
Color Express
Match Colors Fast
When the first match wins the business, speed and local inventory put you ahead of the competition.