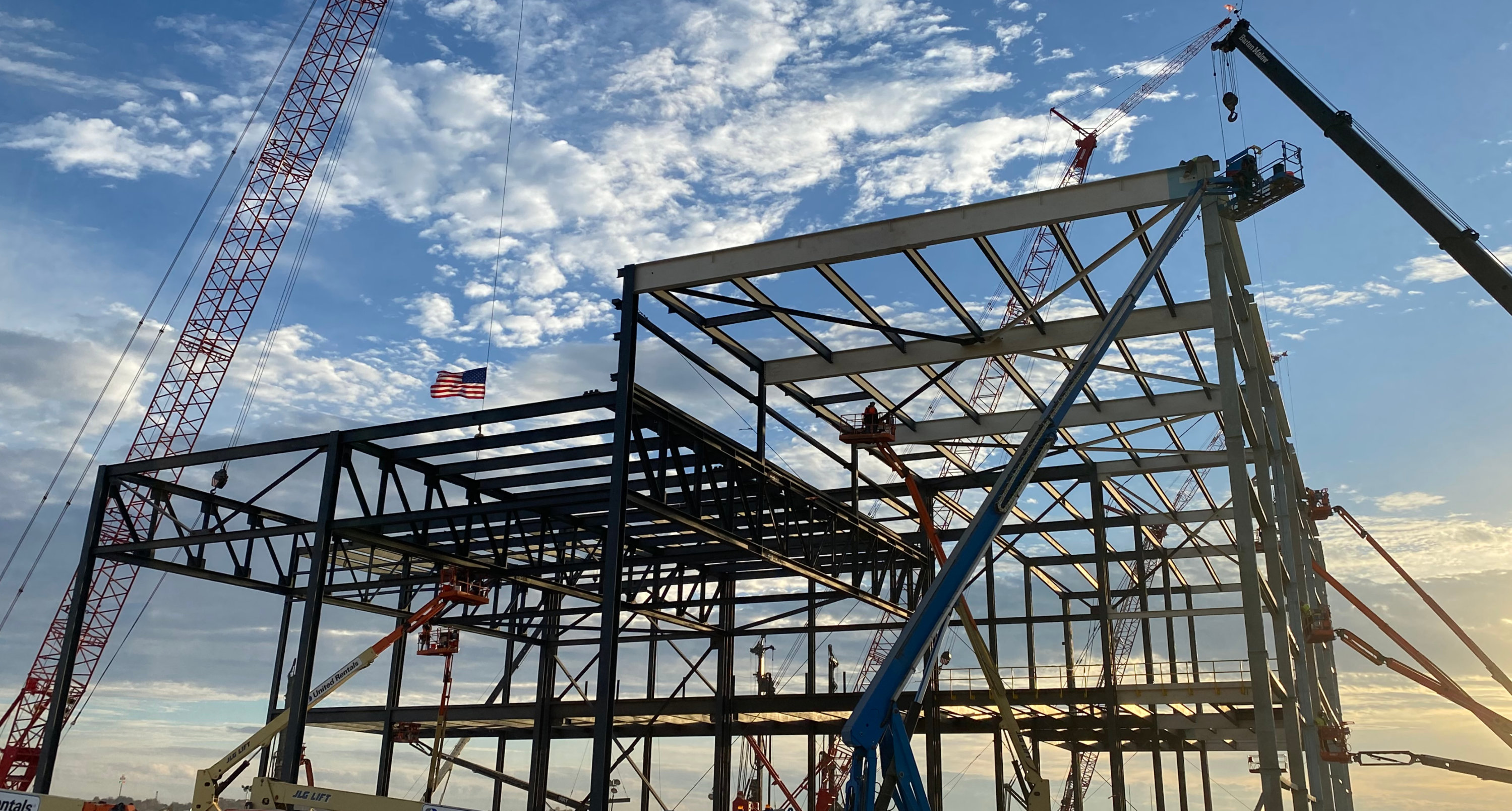 Construction Solutions
Safer. Faster. Simpler.
It can be easy for construction companies to focus on what they've always done and miss the opportunity to capitalize on building safer, faster, and simpler. In fact, more construction companies fail to innovate while building new EV battery and Semiconductor facilities because they consider paint as an afterthought.
The value that our Construction Solutions team offers, enables constructors to win more projects and make more money through our shop-applied process that compresses schedule, optimizes structural steel to minimize coatings requirements and introduces contractors to qualified applicators. Our industry-leading resinous flooring line also offers options for faster application and quicker cure time.
A SAFER environment, a FASTER build, and a SIMPLER process: That's what the Sherwin-Williams Construction Solutions team helps owners, general contractors, and engineers achieve during construction. We work with you to identify overlooked opportunities that can save you time and money. 
Want to speak to our Construction Solutions experts? Contact us today for a complimentary consultation.
SAFER.
Construction sites are inherently hazardous. Hundreds of workers, constricted areas, overhead operations, and dangerous equipment create an environment filled with risks associated with injuries and delays.
By moving much of the coatings process to the fabrication shop, project owners can mitigate those risks for safety, lower the cost of surface preparation and coatings application, and ensure that coatings are applied at the required film thickness. 
FASTER.
Sherwin-Williams Construction Solutions collaborates with owners, architects, engineers, and construction firms to select coating systems designed for durability and speed by looking at schedules associated with individual sequences.
By leveraging innovative products and processes, we can help save time through increased throughput, rapid return to service, and ease of installation.
SIMPLER.
Our expertise makes the entire construction process easier, and we're determined to make sure our products perform throughout the life cycle of the structure.
We also ensure the products applied during construction can also be applied during maintenance, keeping your facility in operation.