FEATURED SOLUTION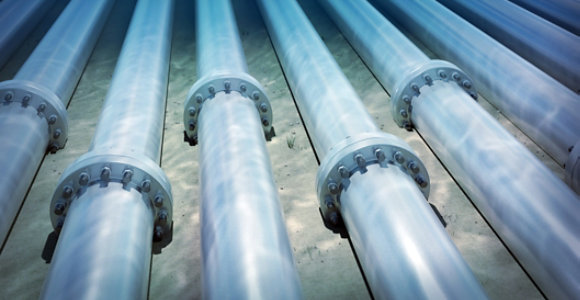 Subsea Coatings for Extreme Subsea Environments
Oil and gas production assets placed deep on the sea floor demand a high level of protection and performance. Extreme subsea environments allow no margin for error against aggressive corrosive conditions and elevated operating temperatures.
Learn More
Explore this brochure featuring Sherwin-Williams line of DURA-SUB™ C liquid and powder coatings.

Review this webinar recording from Dr. Jeffrey Rogozinski, Dr. Jeffrey Rogozinski, Global Product Director of Fusion-Bonded Epoxy (FBE) and Pipe at Sherwin-Williams, to learn more about specialized coating technology for subsea oil and gas assets.

High operating temperature (HOT) coatings enable limit-pushing exploration activities and allow for reel-lay applications.
FEATURED PROGRAM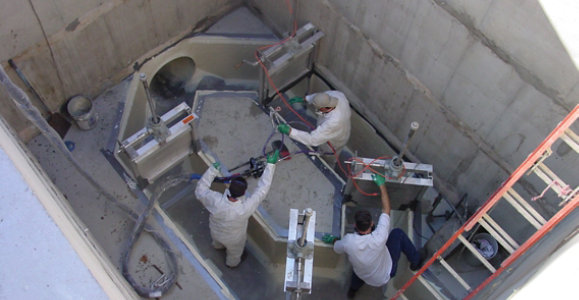 Sherwin-Williams Manhole Rehabilitation Certified Applicator Program
Partner with Sherwin-Williams Certified Applicators for Your Sewer Infrastructure Coating Projects
Every project has unique requirements and demands. With industry-leading expertise, best-in-class lining technologies and our extensive applicator network we can help solve corrosion issues in the harshest service conditions. The Sherwin-Williams Certified Applicator Program (CAP) ensures that our systems are installed by our elite, manufacturer-trained manhole rehabilitation partners, while offering a comprehensive infrastructure lining system warranty through Sherwin-Williams.
Learn More
Find a sewer collection certified applicator that services your area within the United States.

This webinar focuses on the four key components of manhole rehabilitation: stopping water infiltration, surface preparation, resurfacing and coating. In addition, our experts discuss how the Sherwin-Williams Certified Applicator (CAP) Program can contribute to the success of your project.
Skip carousel content
Discover More
Industry Expertise and Innovation
Find latest news, industry thought leadership and product information.
Video
February 1, 2020
We Covered That
From the seemingly ordinary to the outwardly extraordinary, Sherwin-Williams industrial coatings technologies protect significant assets around the globe.
WATCH NOW
Sherwin-Williams Protective & Marine delivers world-class industry subject matter expertise, unparalleled technical and specification service, and unmatched regional commercial team support to our customers around the globe. Our broad portfolio of high-performance coatings and systems that excel at combating corrosion helps customers achieve smarter, time-tested asset protection. We serve a wide array of markets across our rapidly growing international distribution footprint, including Bridge & Highway, Fire Protection, Flooring, Food & Beverage, Marine, Oil & Gas, Power, Rail, Steel Fabrication, and Water & Wastewater.