FEATURED CASE STUDY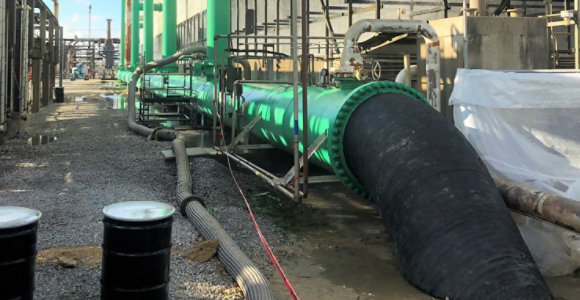 Micaceous Iron Oxide-Enriched Coating System Boosts Corrosion Protection in Fallout Areas
New solution devised for Texas petrochemical plant delivers longer-term asset protection to refineries and chemical plants
Read Full Case Study
High-performance pipe linings to protect potable water and sewer lines inside and out, maintaining high uptime and minimizing maintenance costs.
FEATURED SOLUTIONS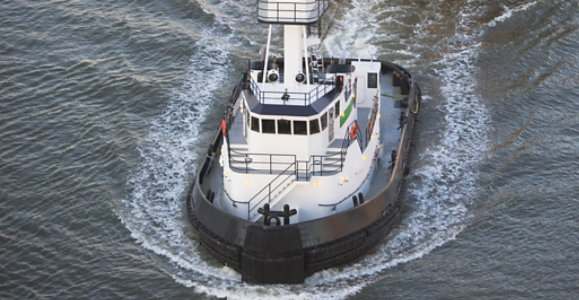 Marine Touch-Up Solutions
Learn how two-component coatings can help to extend touch-up cycles.
Tired of an endless, costly touch-up cycle on your marine vessel? Two-component products are viable for touch-up work, saving you time and money. And it's all about packaging.
Read Full Article
Touch-up solutions from Sherwin-Williams give same protection and longevity from the high-quality epoxy coatings that were applied to your vessel at construction.

Cartridge marine touch-up solutions deliver high-quality, two-component epoxy coatings in easy-to-use packaging.

Burst pouches deliver two-component coatings in easy-to-use packaging so anyone on your crew can perform fast and high-quality touch ups.
Skip carousel content
Discover More
Industry Expertise and Innovation
Find latest news, industry thought leadership and product information.
Video
May 17, 2021
FasTop™ Multi Systems at High Altitude Lab
Sherwin-Williams partnered with GE Johnson and OmniTech Industries Inc. to install a FasTop Multi urethane flooring system for the U.S. Army High Altitude Research Lab (HARL) in Pikes Peak, Colorado. Technical service and customer support were key in selecting the correct system and installing it properly to meet the needs of a variable climate.
WATCH NOW
Close video modal
Video modal - FasTop™ Multi Reaches New Heights at Research Lab on Pikes Peak
Sherwin-Williams Protective & Marine delivers world-class industry subject matter expertise, unparalleled technical and specification service, and unmatched regional commercial team support to our customers around the globe. Our broad portfolio of high-performance coatings and systems that excel at combating corrosion helps customers achieve smarter, time-tested asset protection. We serve a wide array of markets across our rapidly growing international distribution footprint, including Bridge & Highway, Fire Protection, Flooring, Food & Beverage, Marine, Oil & Gas, Power, Rail, Steel Fabrication, and Water & Wastewater.