FEATURED SOLUTION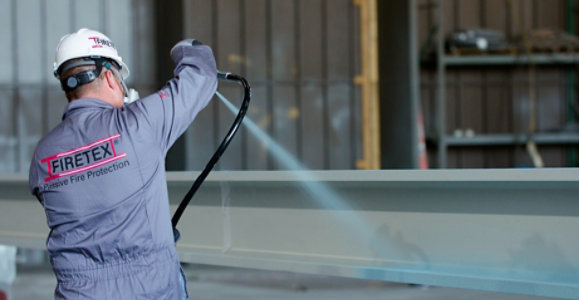 Boosting Fire Protection Application Efficiencies
How 100%-solids epoxy intumescents reduce material use and drying time
Max Tritremmel, Sherwin-Williams Fire Protection Market Segment Director - Americas, explains how 100%-solids epoxy intumescents reduce material use and drying times, thus helping to avoid application delays.
Read Full Article in JPCL
Learn more about this ASTM E119 approved, mesh-free, 100% solids epoxy intumescent coating offering up to three hours of protection to structural steel in cellulosic fires.

Watch a demonstration of the proper application of FX9502 epoxy fire protection.

Get more details on FX9502 product characteristics and benefits.
FEATURED ARTICLE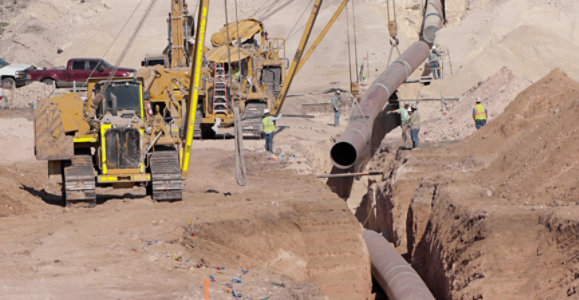 Advanced Moisture and Damage Resistance for Pipelines
Pipeclad® 2060 Moisture-Resistant Overcoat
Moisture-resistant overcoat (MRO) coating systems provide strong moisture resistance, strong damage tolerance and high flexibility.
Learn More
Learn more about this MRO applied over traditional fusion-bonded epoxy (FBE) coatings.

Dr. Jeffrey Rogozinski from Sherwin-Williams explores how the adhesion, barrier and damage-resistant properties of fusion-bonded epoxies deliver long-term protection.

WhiteWater, a midstream oil & gas company, was looking for optimal, long-term protection on the Whistler Pipeline project in Texas. Learn why Pipeclad 2060 Moisture Resistant Overcoat from Sherwin-Williams was the perfect solution for 120 miles of spiral-weld steel pipe.
Skip carousel content
Discover More
Industry Expertise and Innovation
Find latest news, industry thought leadership and product information.
Video
October 22, 2021
Pipeclad® 2060 Moisture Resistant Overcoat Overview
Learn more about Pipeclad® 2060 Moisture Resistant Overcoat - an innovative pipeline coating technology applied over fusion-bonded epoxies. This overcoating solution cuts overall installation and backfilling costs by reducing holidays and damage, accelerating application throughput and providing long-term corrosion protection on installed pipelines.
WATCH NOW
Sherwin-Williams Protective & Marine delivers world-class industry subject matter expertise, unparalleled technical and specification service, and unmatched regional commercial team support to our customers around the globe. Our broad portfolio of high-performance coatings and systems that excel at combating corrosion helps customers achieve smarter, time-tested asset protection. We serve a wide array of markets across our rapidly growing international distribution footprint, including Bridge & Highway, Fire Protection, Flooring, Food & Beverage, Marine, Oil & Gas, Power, Rail, Steel Fabrication, and Water & Wastewater.