FEATURED NEWS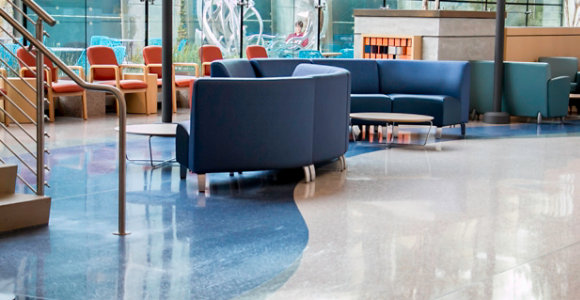 Introducing Sherwin-Williams High Performance Flooring
Newly Organized Product Portfolio and Color Palettes
We are pleased to announce a newly organized product portfolio for High Performance Flooring, consisting of a new naming system and color palettes for our family of resinous flooring systems serving commercial and industrial markets.
Read News Release
View details for updated and streamlined global naming conventions for our resinous floor products and systems

Get inspired with our new color palettes for flake, quartz, metallic and terrazzo blends
Skip carousel content
Discover More
Industry Expertise and Innovation
Find latest news, industry thought leadership and product information.
FEATURED SOLUTIONS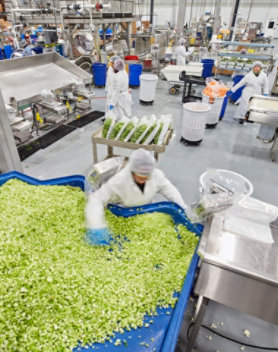 Food & Beverage Flooring Solutions
Coatings to keep your facility clean and compliant
Protection of your assets against harsh daily cleaning chemicals
Seamless transitions from walls to floors to eliminate areas where bacteria grows
Shorter downtime for maintenance from quick-curing products

 
Video
September 23, 2021
Resuflor™ Deco Flake at Pharmaceutical Facility
Easily-cleanable, chemical-resistant floors and walls are imperative to stand up to constant sterilization at PQ Pharmacy in Brooksville, Florida. Sherwin-Williams High Performance Flooring was happy to supply its durable, seamless Resuflor™ Deco Flake flooring system to ensure a totally hygienic facility.
WATCH NOW
Close video modal
Video modal - Resuflor™ Deco Flake Ensures Hygiene and Durability at PQ Pharmacy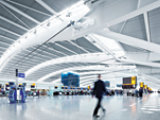 Sherwin-Williams High Performance Flooring is part of Sherwin-Williams Protective & Marine, which delivers world-class industry subject matter expertise, unparalleled technical and specification service, and unmatched regional commercial team support to our customers across a variety of industry segments.