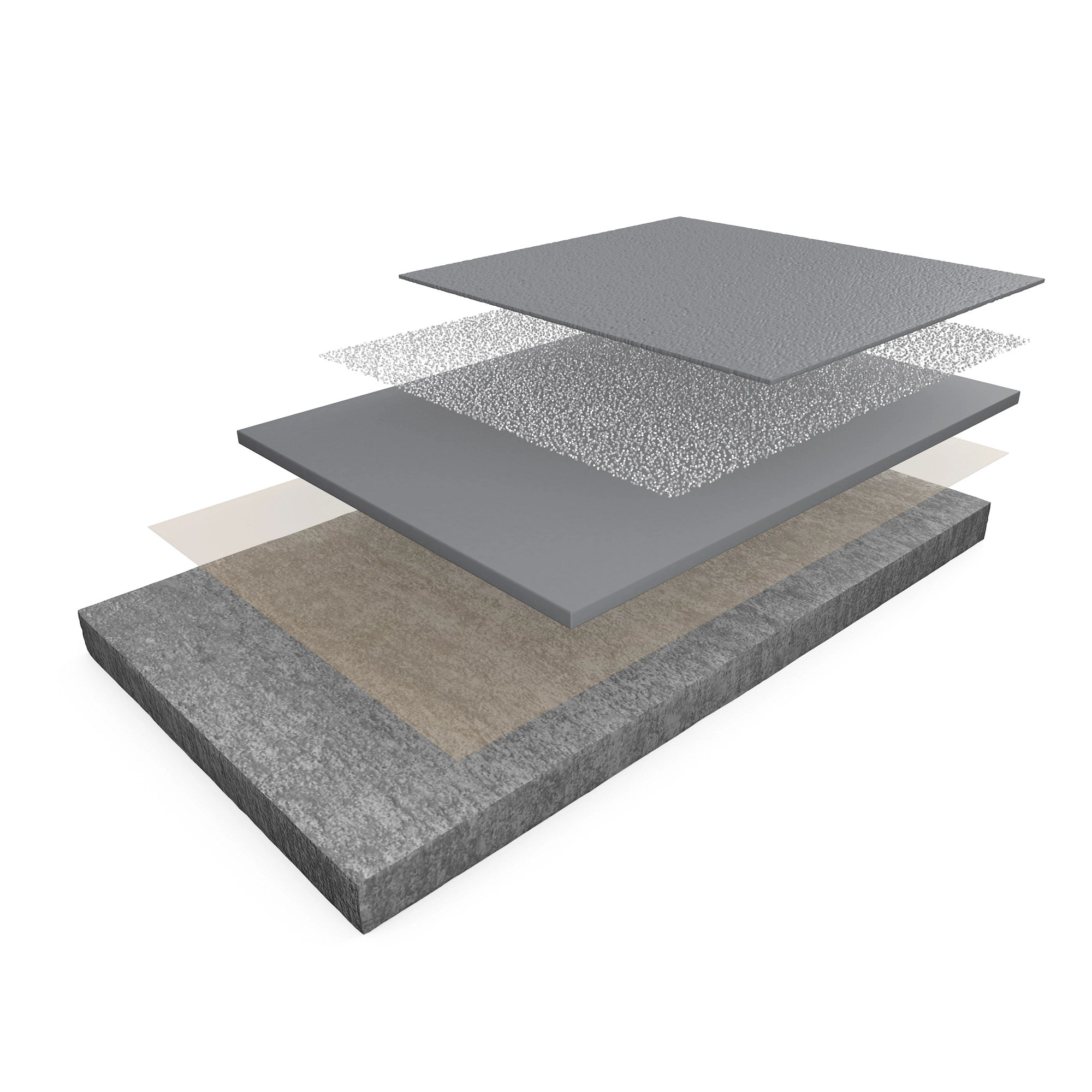 Click to view larger image
FasTop® Topfloor SL57
Formerly FasTop 12S. A concrete slurry system designed to protect concrete, wood, and steel substrates.
FasTop Topfloor SL57 is a urethane concrete slurry system applied at 4-5 mm (3/16") thickness and broadcast with aggregate to yield a 6-9mm (1/4-3/8") finished floor. FasTop Topfloor SL57 can be applied with a pin rake, screed rake or flat trowel. It is designed to protect concrete, wood and steel substrates from thermal shock, impact, corrosion, chemical attack, and abrasion.
FasTop® 4090

A two-component, water-based resin used with specific aggregates to create FasTop Topfloor SL57 and FasTop Topfloor SL13 floor systems.

FasTop® 4080

A two-component, cementitious urethane cement self-leveling slurry to be applied at 3/16" thickness and broadcast to yield a 1/4"-3/8" finished system.

5055

FasTop Topfloor Aggregate

5080

Sherwin-Williams 12 S Slurry Aggregate

5310 Dry Silica Sand

Silica broadcast aggregate that provides a nonskid profile to various flooring systems.