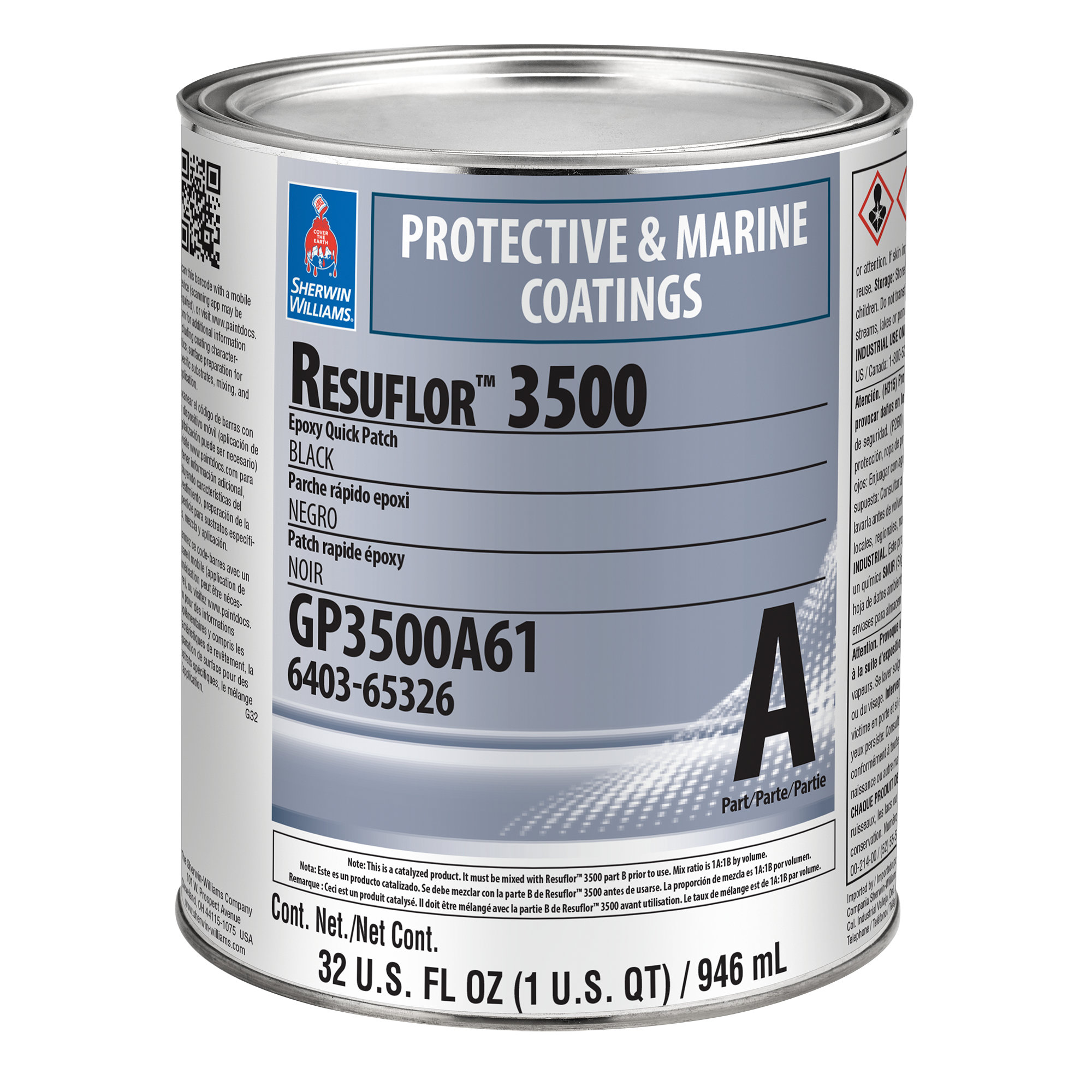 Click to view larger image
Resuflor™ 3500
A two-component, fast-cure epoxy repair material.
A rapid-curing, multi-purpose material, Resuflor™ 3500 Epoxy Quick Patch provides a new flush surface ready for use or addition of protective coatings in 1-2 hours, dependent upon ambient temperature. When mixed, the components thicken to provide an easy-to-apply paste for patching holes, cracks, depressions and other surface imperfections on a variety of substrates.
Benefits
Eliminates job site use or addition of fumed silica


Easy to mix, 1:1 ratio


Non-shrinking, non-sagging


Moisture tolerant


Fast turnaround


Acceptable for use in USDA inspected facilities
Industry
Food and Beverage
Flooring
Pharmaceutical
Technology
Solvent Liquid Coatings
Product Technical Data

| | |
| --- | --- |
| Chemistry | Epoxy |
| VOC | <100 g/L (0,83 Lb/Gal) |
Product data is a representative set of attributes and characteristics for this system or product line. Data for individual products may vary and is subject to change. Please reference the individual product datasheet for exact specifications on the Datasheets tab above or through Search.