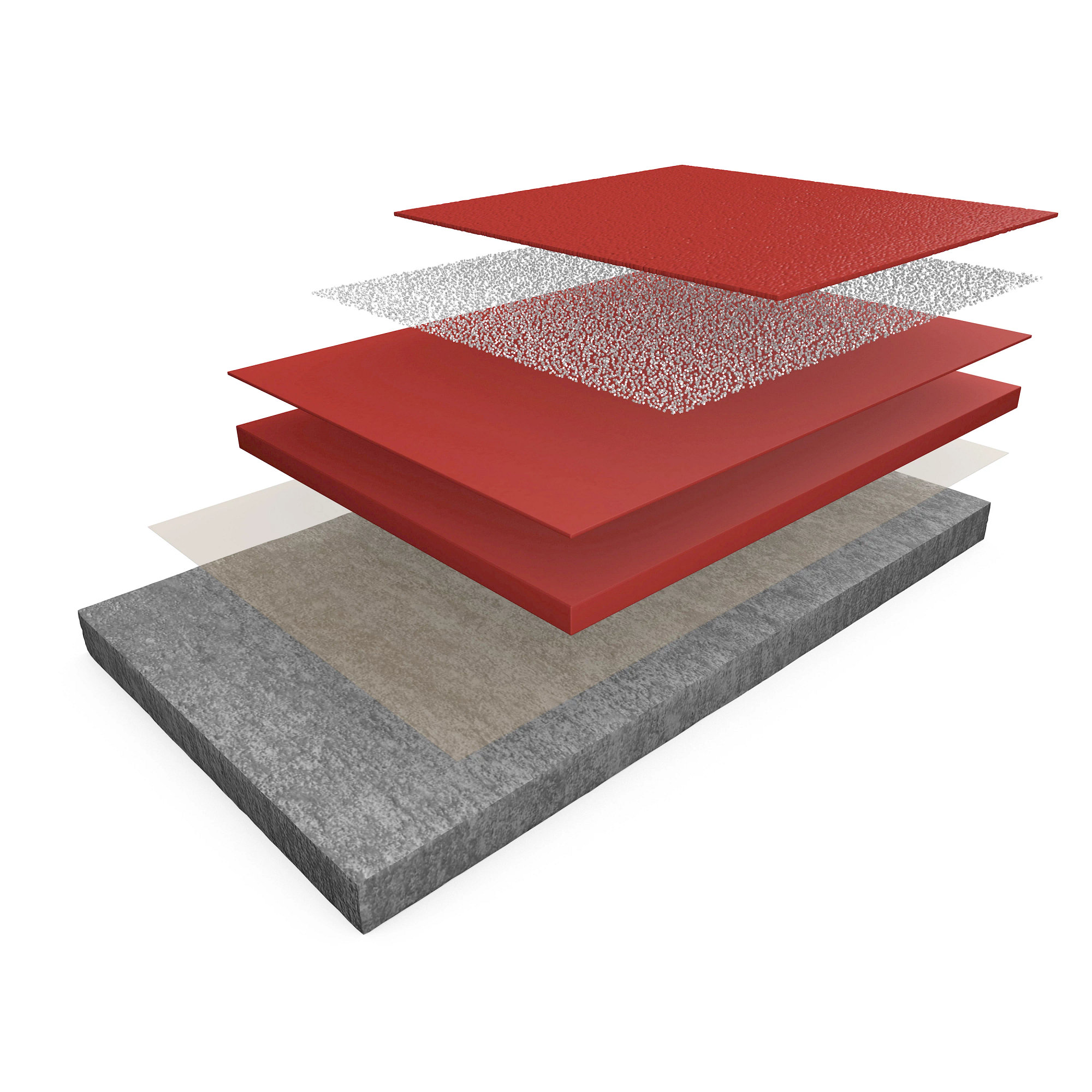 Click to view larger image
Resuflor™ Screed TG46 TX II
Formerly Heavy Duty Shop Floor SB - A five layer, nominal 1/4" epoxy mortar system with extra slip-resistance, used to resurface interior concrete floors.
High solids epoxies and silica aggregate are combined to resurface interior concrete floors. Primary system is then broadcast with a silica sand, followed by a grout coat of epoxy. A light-stable, satin urethane topcoat is applied for added durability.
Resuflor™ PT 250 Topcoat

Formerly Eco-PT 250 Topcoat - An epoxy topcoat/grout coat for use over the Resuflor PT 250 troweled resurfacer.

Resutile™ HTS 100

Formerly Eco-HTS 100 - A low odor/low VOC, durable, chemical resistant, aliphatic, satin urethane for high traffic areas.

Resuflor™ MPE

Formerly Eco-MPE - A low-odor, high solids epoxy that self-levels for easy application.