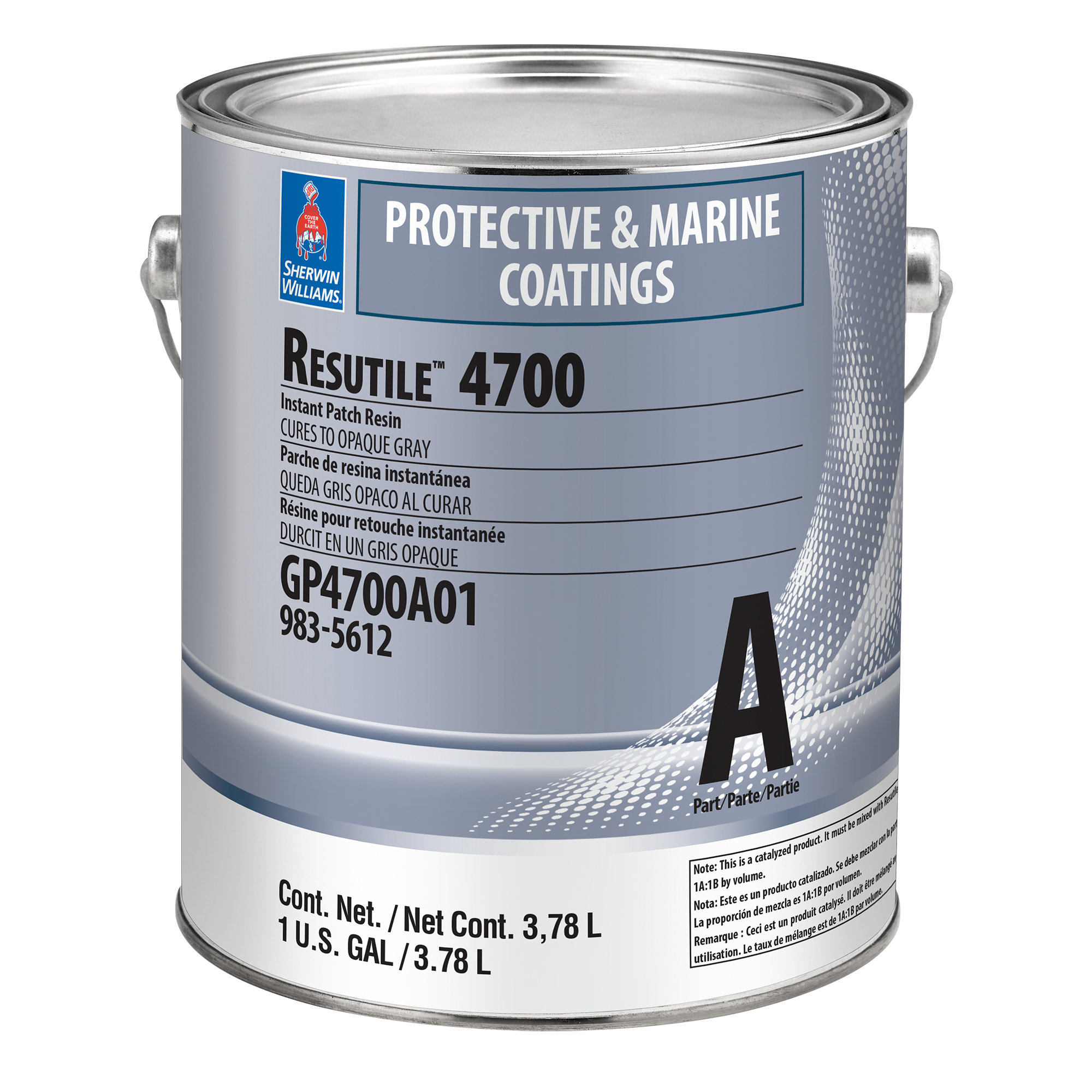 Click to view larger image
Resutile™ 4700
A two-component, multi-purpose urethane pot-hole and concrete repair material.
Mixed and cured at room temperature, Resutile™ 4700 Instant Patch Resin is used for patching holes, cracks, depressions and other surface imperfections on a variety of substrates. The material sets within two minutes and the repaired area can be placed in service or recoated within 30 minutes at normal room temperatures. In cold temperatures, larger batches can be mixed and applied as a floor finish.
Benefits
Extremely fast cure


Easy to mix, 1:1 pourable components


Non-shrinking


Excellent wetting out characteristics


Very low viscosity


Traffic bearing hardness


Cold temperature application and cure
Industry
Flooring
Food and Beverage
Pharmaceutical
Technology
Solvent Liquid Coatings
Product Technical Data

| | |
| --- | --- |
| Chemistry | Polyurethane |
| VOC | <420 g/L (3,50 Lb/Gal) |
Product data is a representative set of attributes and characteristics for this system or product line. Data for individual products may vary and is subject to change. Please reference the individual product datasheet for exact specifications on the Datasheets tab above or through Search.