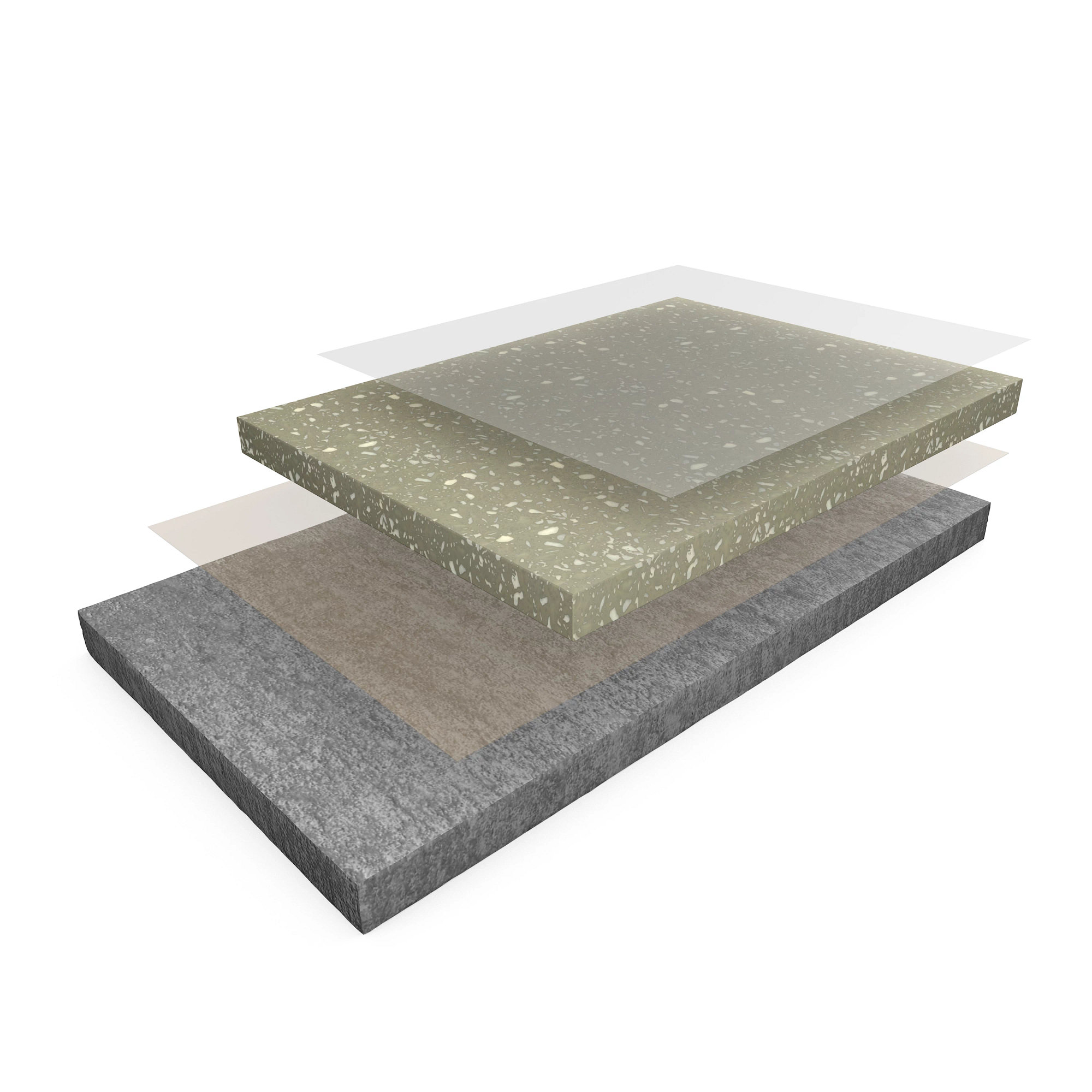 Acrydur™ Aqua Terrazzo
Formerly Polyacrylate Terrazzo 801. A unique formulation of acrylic polymer and modifiers combined with cement and inert aggregates with marble chips.
Acrydur™ Aqua Terrazzo is a troweled mortar system that is applied at 3/8" and then ground and polished to reveal the natural beauty of the aggregates. This decorative resinous system is ideal for use in commercial, retail, healthcare and pharmaceutical facilities as well as for exterior promenades and decks.
Products available for this system: