Elladur Provides Fast Curing Line Marking Solution at UK Ocado Plant
Using the latest polyaspartic chemistry Elladur provides a UV stable tough floor finish which has extremely low VOC content when its applied.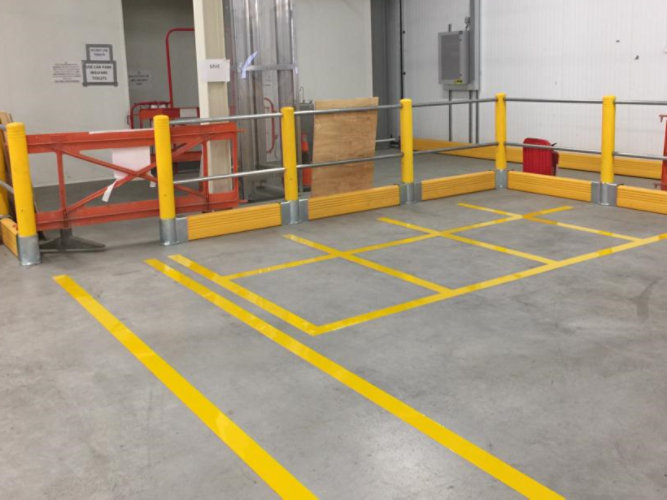 Background
Established in the year 2000 and now boasting over 580,000 active customers, Ocado operates the largest automated warehouse in the world at Erith, south east London, with 563,000 sq ft of space.
The world's largest dedicated online grocery retailer, the company's fourth Customer Fulfilment Centre is a showpiece facility servicing its growing customer base. The new centre serves London and the south-east of England, stocking both Ocado's and Morrisons' full range of groceries.
"Sherwin-Williams came up with perfect product in Elladur LM for us bearing in mind the highly challenging environment with so many people moving about" – Chris Hopkirk, sales director at ASG.
Challenge
With employees and pedestrians moving about in large numbers across such a wide area, safety was a priority. Line marking provides clear visual segregation for pedestrians as well as a guide for employees to maximise storage areas, with up to 200,000 orders per week and zones divided into ambient, chilled and frozen areas.
The challenge was to create line marking which would be sufficiently durable to withstand the most aggressive warehouse vehicle traffic whilst retaining its long-term visual clarity.
Solution
Having examined the specific needs of the project, experts at Sherwin-Williams Protective & Marine Coatings selected Elladur as a tough modern solution for industrial line marking able to withstand the most aggressive industrial traffic with long-term bright colour retention and a high level of aesthetic finish.
Elladur utilises polyaspartic based chemistry to create a tough UV stable coating which cures in only a few hours even at low temperatures. The product is a modern hygienic material with extremely low VOC content (Volatile Organic Compounds) and very low odour making it suitable for all areas of industry.
The benefit of UV stability is that bright colours such as Yellows and Reds are provided which do not fade like traditional line marking materials.
Skip carousel content
Photo Gallery
Fast curing Elladur in Ocado Warehouse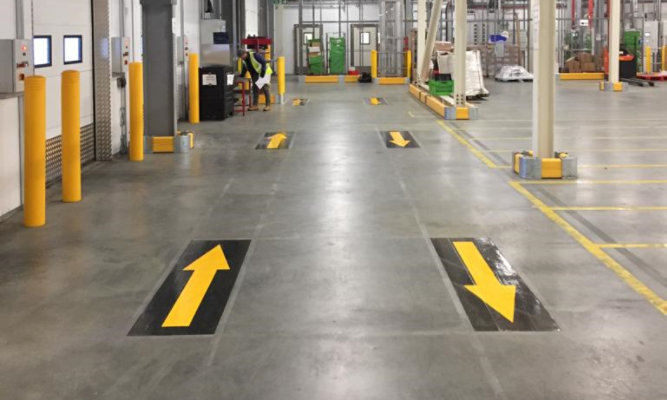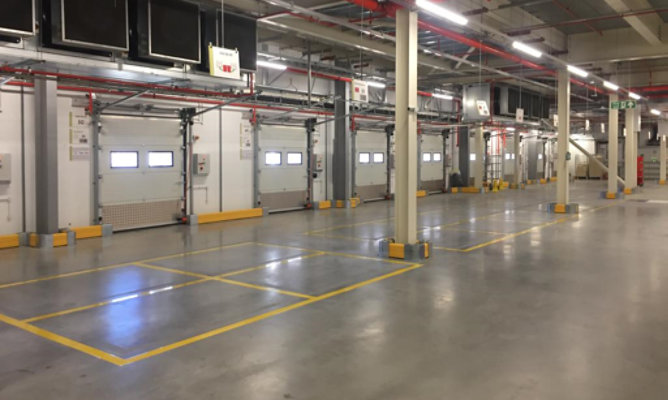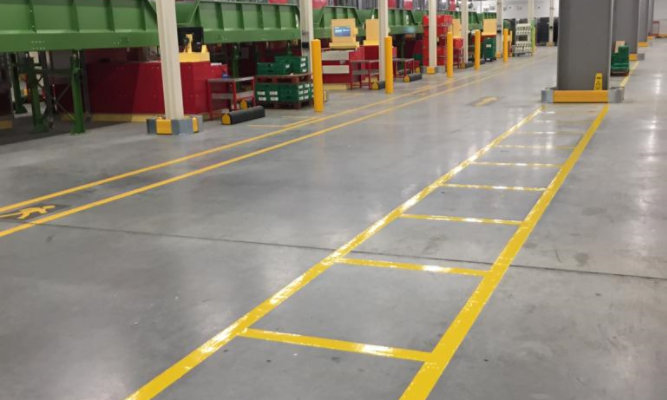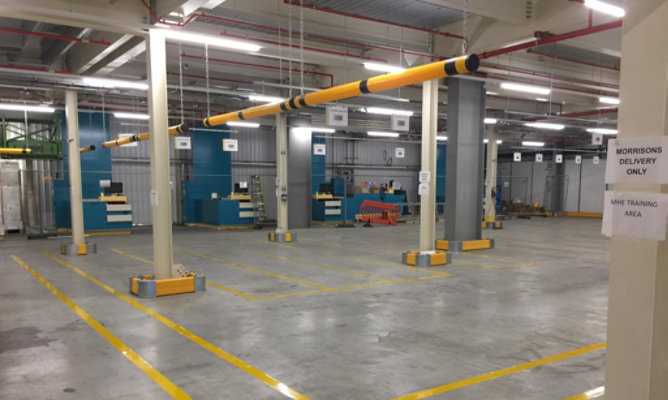 Find out more about our innovative floor systems for a variety of industries.
FIND A SYSTEM