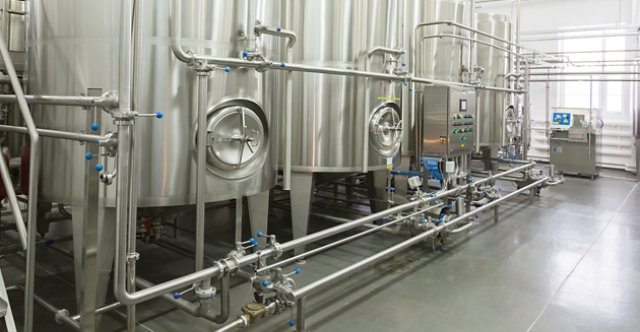 Moisture Vapor Control Flooring and Coatings
Not all industrial concrete floor coatings offer the protection you need against moisture vapor related damage. What may seem like a concrete floor moisture problem is often actually an issue of moisture vapor transmission (MVT) through the concrete slab. MVT is vapor that moves upward through the slab by osmosis, carrying with it the high alkalinity inherent to concrete. When it condenses at the slab surface, it can wreak havoc on most floor coverings—from VCT and vinyl sheet to epoxy flooring—creating bubbling, softening, delamination and disbondment. Only with the right moisture vapor control flooring and coatings selection can you give your floors the power they need to combat this.
Learn More or Get a Free Flooring Evaluation
MVT Mitigation
Our moisture vapor control systems offer trusted solutions to this all-too-common problem. Our proven methods of testing concrete floor slabs, followed by appropriate material recommendation and professional installation, mitigates MVT in commercial and industrial concrete floors.  The systems help ensure that your beautiful new floors remain well-adhered and properly functioning, even in the presence of sub-surface moisture vapor conditions.

The FloroProof  and our other moisture vapor control flooring and coatings are typically used in a variety of slab-on-grade and other applications, including:
Healthcare clinics and hospitals
Grocery stores and retail outlets
Restaurants and hospitality venues
Beverage and food processing plants
Correctional facilities
Universities and schools
Manufacturing and warehouse locations
With the right MVT-mitigating flooring and coatings, facilities can avoid the costly repairs and scheduled downtime associated with concrete slab moisture vapor transmission damage.

Unlimited Selection and Value
Sherwin-Williams offers moisture vapor control flooring options in conjunction with the other benefits we're known for, so you get everything you expect and more out of your commercial or industrial concrete floors. Regardless of your flooring needs and aesthetic preferences, we can meet them, while providing the MVT mitigation that makes them last. You can select from features like customizable slip resistance, custom designs, patterns, organizational logos and more — all as part of a moisture vapor control flooring system.
Our local resinous flooring experts will carefully analyze and examine your concrete slab, making the process simple and transparent. Based on their objective test results, they'll recommend the best FloroProof or other MVT-mitigating underlayment for your facility floor. As you and your coworkers enjoy the easy-maintenance, high performance floor of your dreams, you'll never again have to think about MVT mitigation for your concrete flooring. That's our goal and our promise to you.
Find out more about our innovative floor systems for a variety of industries.
FIND A SYSTEM