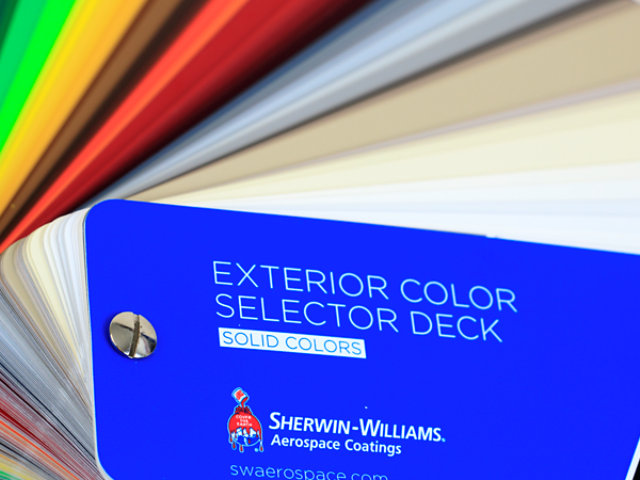 Colour Tool System
Design your Ideal Aircraft Project
Sherwin-Williams offers a comprehensive aerospace colour tool system for both exterior and interior applications that makes colour selection simple. Colour selector books and fan deck sets are available with nearly 500 colours to review.
Aerospace Colour Tools
The aerospace colour tools are easily organised for both exterior and interior applications: 
AS9000 - Exterior Colour Selector Book   
AS9002 - Exterior Fan Deck Set   
AS9001 - Interior Colour Selector Book 
AS9003 - Interior Fan Deck Set     
To request a colour book or fan deck set, contact your Sherwin-Williams representative or distributor.
Skip carousel content
Featured Images
Image Gallery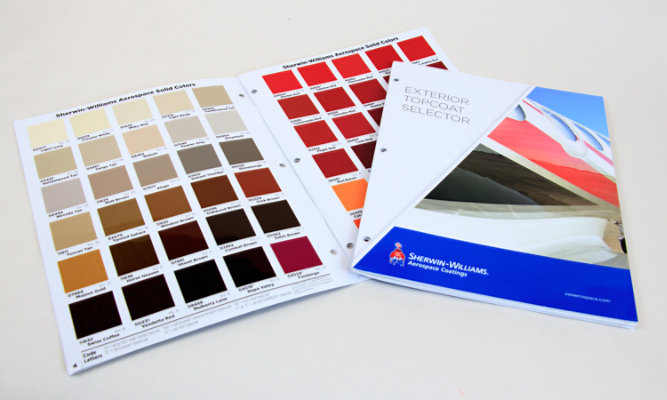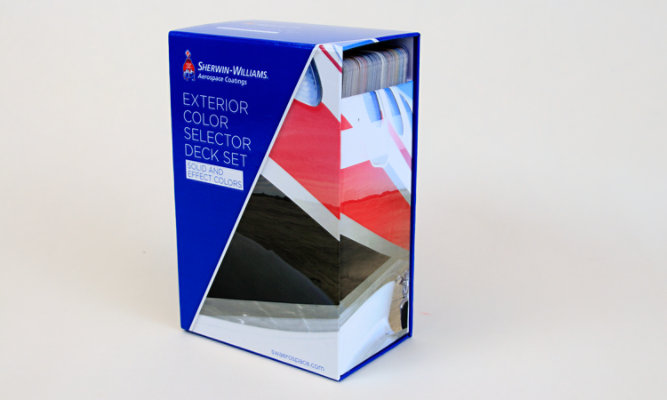 Video
1 March 2019
Aerospace Colour Tools
Sherwin-Williams Aerospace Colour Tools provide exciting colour options for the aircraft exterior and cabin.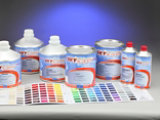 Product Lookup
Explore our product solutions for a variety of applications and aircraft types.
Ask Sherwin-Williams
Ask how Sherwin-Williams can bring the right products and expertise for your aircraft.