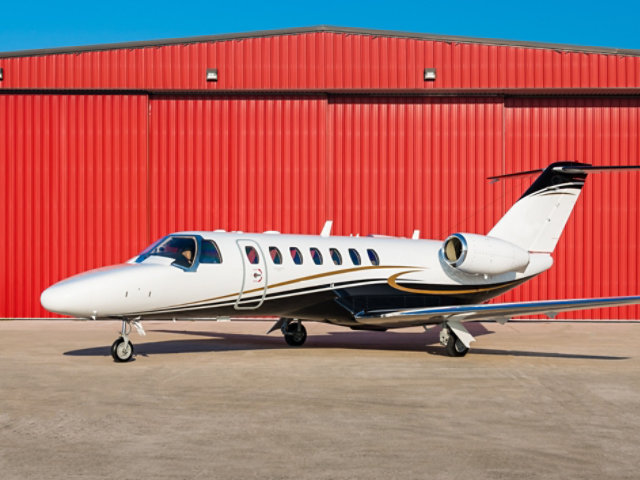 Textron Aviation Qualifies SKYscapes Next Generation Coating
High quality, durable basecoat-clearcoat system in opaque and effect colours now available for Cessna, Beechcraft and Hawker aircraft
ANDOVER, KAN. – 28 June 2021 – Sherwin-Williams Aerospace Coatings announced its SKYscapes® Next Generation exterior coatings basecoat/clearcoat system has been qualified by Textron Aviation for its Cessna, Beechcraft, and Hawker aircraft. 
Including both solid and effect colours, this new qualification expands the relationship between Textron Aviation and Sherwin-Williams. Textron Aviation previously qualified, and continues to utilise, the Sherwin-Williams Aerospace Acry Glo® and Jet Glo Express® systems for use in both Original Equipment Manufacturer OEM and repaint settings.

We are honoured to expand our relationship with a distinguished manufacturer like Textron Aviation and its iconic aircraft brands. This additional qualification provides Textron Aviation's customers with multiple options; they can continue to utilise a traditional, single stage system like Jet Glo Express or Acry Glo, or if they want to utilise a basecoat-clearcoat finish, Textron Aviation now offers SKYscapes Next Generation. Depending upon the complexity of the scheme and the customer's preferences, this gives Textron Aviation an array of optimised solutions.
Sherwin-Williams makes exterior coatings that deliver custom solutions for commercial, military and general aviation aircraft, including a full range of specialised livery colour options for an outstanding, durable finish. Its products and systems undergo stringent testing to demonstrate they deliver a lasting protective coating for any aircraft and have earned numerous AMS 3095 certification approvals.
Sherwin-Williams Aerospace is an industry leader in innovation and technology solutions with its certified products, top-rated service, and knowledgeable team of field technicians. 
About the Automotive Finishes Division of Sherwin-Williams
Sherwin-Williams manufactures and distributes a complete line of advanced technology paint and coating systems for automotive, aerospace and fleet refinishing industries through its Automotive Finishes division, including a complete line of advanced technology paint and coating systems for a variety of commercial, general and military aircraft. Sherwin-Williams Automotive Finishes is a part of the Sherwin-Williams Performance Coatings Group, which supplies a broad range of highly engineered solutions in more than 120 countries around the world. Founded in 1866, The Sherwin-Williams Company is a global leader in the manufacture, development, distribution and sale of paints, coatings, and related products to professional, industrial, commercial and retail customers. For more information about The Sherwin-Williams Company, visit www.sherwin-williams.com.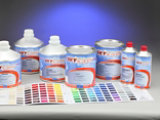 Product Lookup
Explore our product solutions for a variety of applications and aircraft types.
Ask Sherwin-Williams
Ask how Sherwin-Williams can bring the right products and expertise for your aircraft.