Supporting complex coating process
Shifting from solventborne to waterborne products
Sherwin-Williams Company is great support for BERTI for its complex coating process, including the design phase. Understanding BERTI's coating requirements was crucial to design an optimal application system. In any case, the starting point for BERTI was their will to create a new production structure that was linear, streamlined, efficient, automatic, and completely traceable at all times.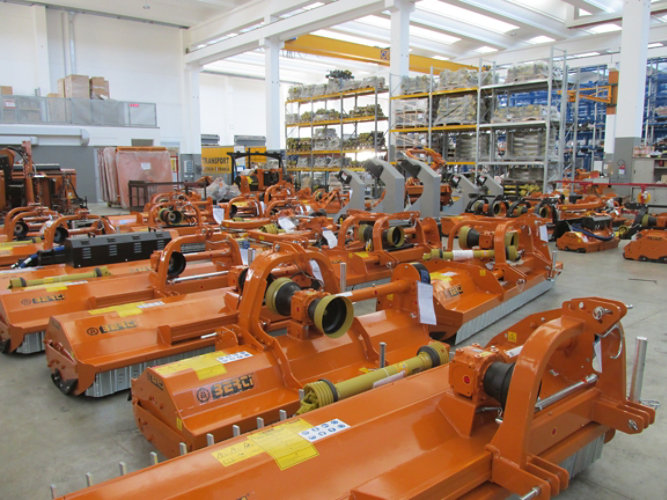 BERTI Macchine Agricole SpA is an Italian company, amongst the leaders in the international market, thanks to more than 60-years of skill in the manufacturing of agricultural machinery. BERTI has become extremely specialised with the range of flail mowers such as mulchers, shredders, embankment mulchers, forestry shredders, and rotary mowers. The flail mowers offered by BERTI consist of two different lines of products: Agricultural and Professional Line. All these lines make it possible for BERTI to provide a range of more than 500 models, suited for every kind of cultivation and ground conditions and every kind of tractors (from 15  to 300 HP) and excavators (from 1,5 to 35 tonnes) of skid steer loaders.  In 2019 Berti begins the innovation of the entire factory and makes an important investment to double its size and turn the company into a true "4.0 Industry". It was developed a new plant with over 9,300 square metres of covered area and the modernisation of the old production site gave the possibility to work better to be qualitatively even stronger but above all faster and more efficient in deliveries. In this new plant, there is an automatic warehouse that facilitates the preparation of components that are useful for the production process; a robotised painting plant significantly reduces the time compared to traditional painting, while the handling and storage of the finished machines are entrusted and managed automatically by a forklift lorry capable of selecting and transporting each piece of equipment.
Today BERTI's turnover is made mostly in Europe (40%) but also in the United States, Canada, Australia, New Zealand, and many other countries. One of the company's main objectives has always been to build innovative machines specially designed for the professional maintenance and reclaim of urban, agricultural, and forest green spaces.
Skip carousel content
BERTI Agricultural and Professional Line
Innovative and sustainable solutions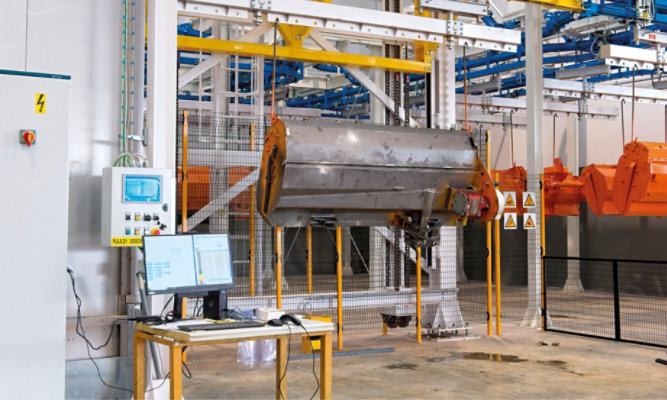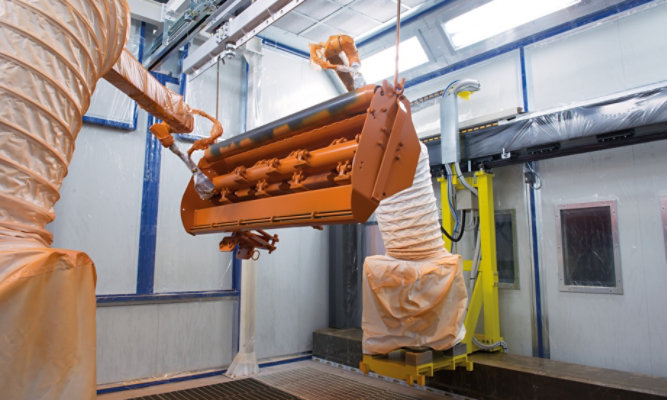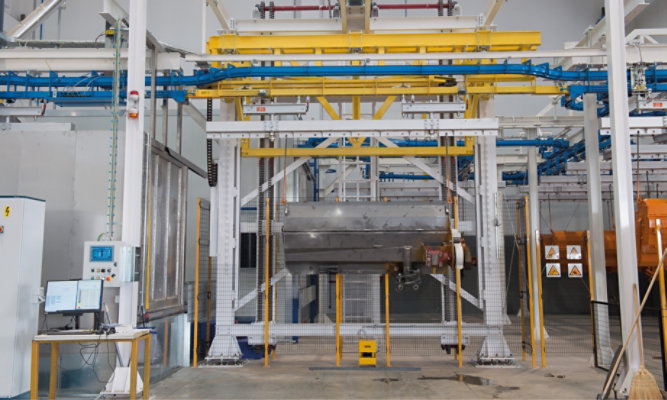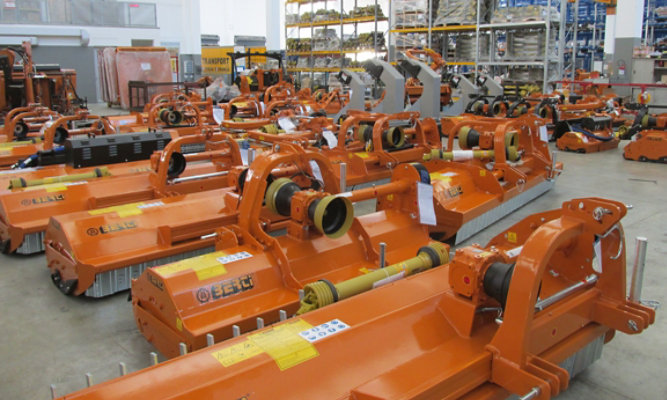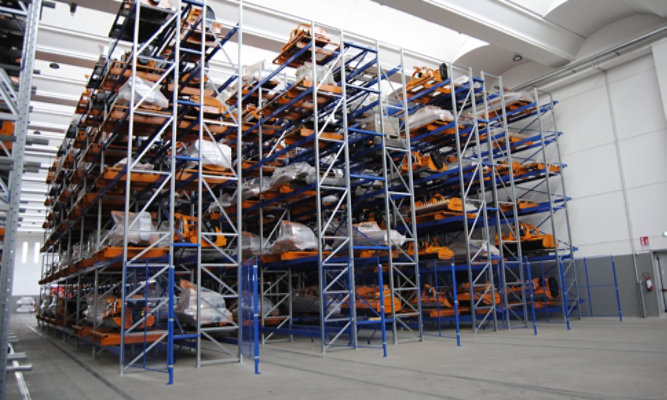 CUSTOMISED PAINT PROCESS
The support of Sherwin-Williams was essential for the customer shift from solventborne to waterborne products.
The main products applied in the new coatings plant by BERTI are:

41861 INVERPUR PRIMER SEMI-MATT 2K ORANGE BERTI
41349 INVERPUR/X SM 2K ORANGE BERTI
Both Primer and Topcoat are mixed with the same hardener. The products are Inver brand of the Sherwin-Williams Company. The primer forms a film with good salt spray, chemical, and water resistance characteristics. It reduces the enamel brilliance very little it is a suitable basecoat for iron, aluminium, and cataphoresis products, as it has excellent adhesion and good corrosion protection properties. The two-component enamel forms a hard and elastic film with excellent weathering resistance characteristics and it is suitable for high-quality finishes on metal surfaces of various kinds, such as agricultural and earthmoving machinery, machine tools, and industrial vehicles. It is applied with a viscosity (D4/25 °C) of 50-70" and with a final dry thickness lower than 50-60 μm.
By focusing on innovation, BERTI Company can ensure that this application management workflow contributes to reducing production costs per unit while increasing efficiency. 
The development of innovative and industrially sustainable solutions, oriented towards eco-friendliness, workplace safety, processing cost reduction, high surface quality, and industrial digitisation, are some of the objectives BERTI Company already reached. 

Skip carousel content
Videos
Industrial Coatings Videos
Learn more about industrial coatings from Sherwin-Williams