Continuous Technological Innovation
Waterborne two-component coatings
Mascar uses waterborne two-component coatings Inver - brand of the Sherwin-Williams Company, specifically a state-of-the-art 2K epoxy primer and a 2K acrylic enamel, both designed by Sherwin-Williams to meet the high-quality requirements of the heavy equipment industry.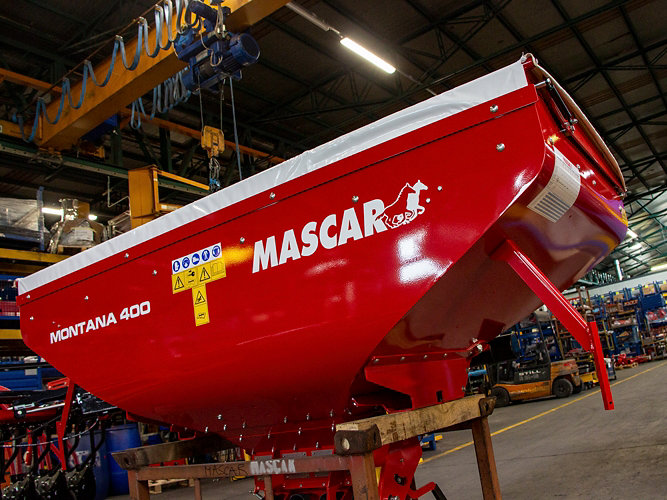 Mascar SpA (Grumolo delle Abbadesse, Vicenza, Italy), is a company specialised in the production of agricultural machinery for the sowing and haymaking sectors for over twenty years. The company produces a complete range of round balers, bale wrappers, and planters, both for precision and mechanic seeding. In the two Mascar factories, located few metres far from each other, on a total surface of 27.000 sqm, they produce 95% of the equipment, granting high-quality control on all the machine's parts: assembly, laser-cut, bending, and welding tools, painting station, and automatisation of spare parts warehouse. All this makes Marcar's products trustable and reduces the lead time for the great satisfaction of the customers. The specialised company engineering team is studying daily how to increase the field performances of the products, looking at the last technology on both environmental impact and time-saving. Today Mascar company exports 80% of its turnover in more than 35 foreign countries.
Skip carousel content
MASCAR Paintshop Updating for High Quality Agricultural Machinery
Reliable, high tech, high quality, high productivity machinery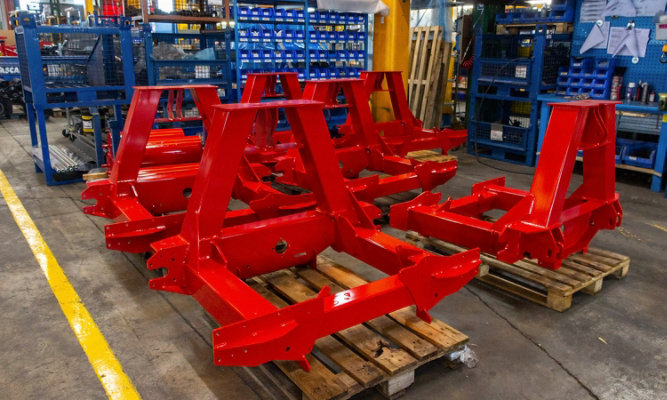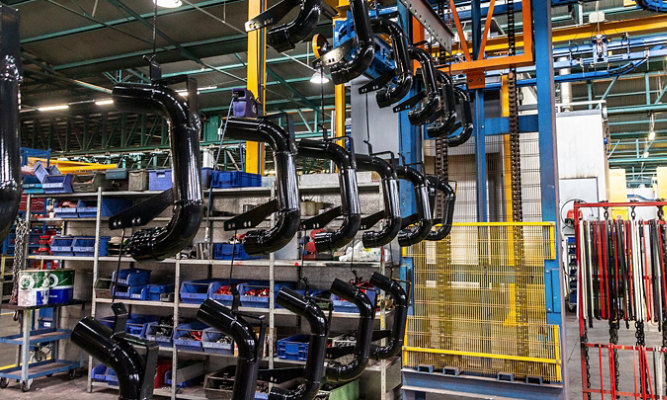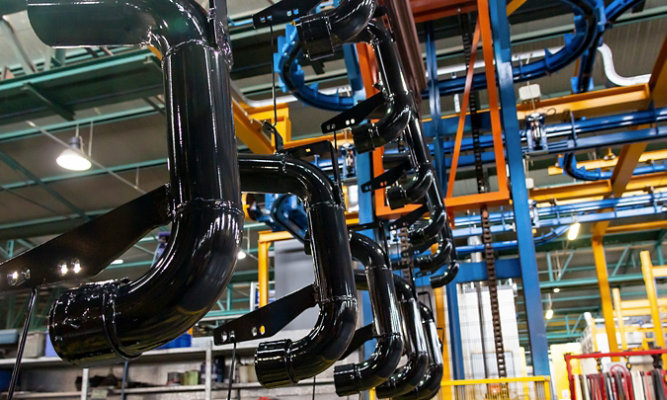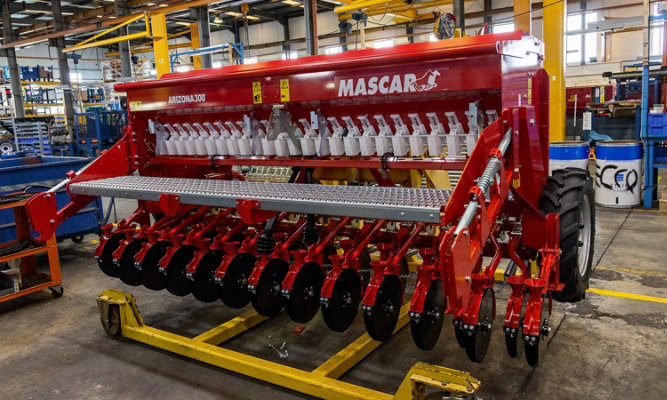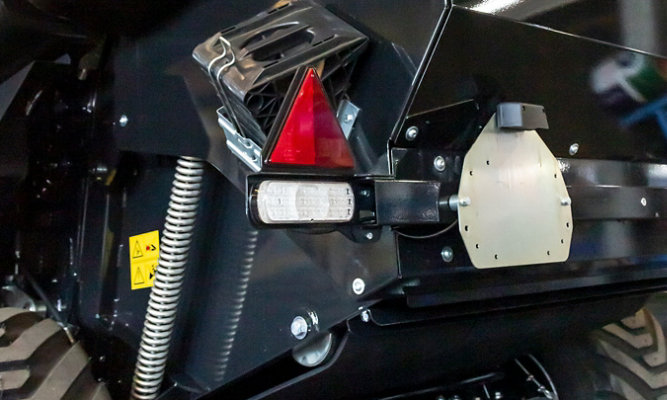 CUSTOMISED PAINT PROCESS
In the new coating department of Mascar, the assembled products undergo a pre-treatment phase that includes a phospho-degreasing stage, a rinse with mains water, and a rinse with demineralised water. Then, they pass through the drying oven and the masking station. Finally, they enter the coating booths' area. In this area, they are subjected to the following operations: manual application of a two-component epoxy primer, flash-off, second primer application stage, and further flash-off, application of an acrylic topcoat, and polymerisation in the oven.
Thanks to the research done by Sherwin-Williams laboratory in Minerbio (Bologna, Italy), Mascar managed to switch from waterborne one-component products to waterborne two-component ones, thus reducing the environmental impact, increasing parts' corrosion resistance and durability, and optimising the tack time. All this without compromising the aesthetic aspect which instead turned out to be extremely brilliant. With the new coating plant, in a few months, Mascar Company has saved paint, optimised consumption, increased productivity, and significantly reduced maintenance.
Thanks to the results obtained, Mascar and Sherwin-Williams have strengthened the collaboration.
Skip carousel content
Videos
Industrial Coatings Videos
Learn more about industrial coatings from Sherwin-Williams
​ ​