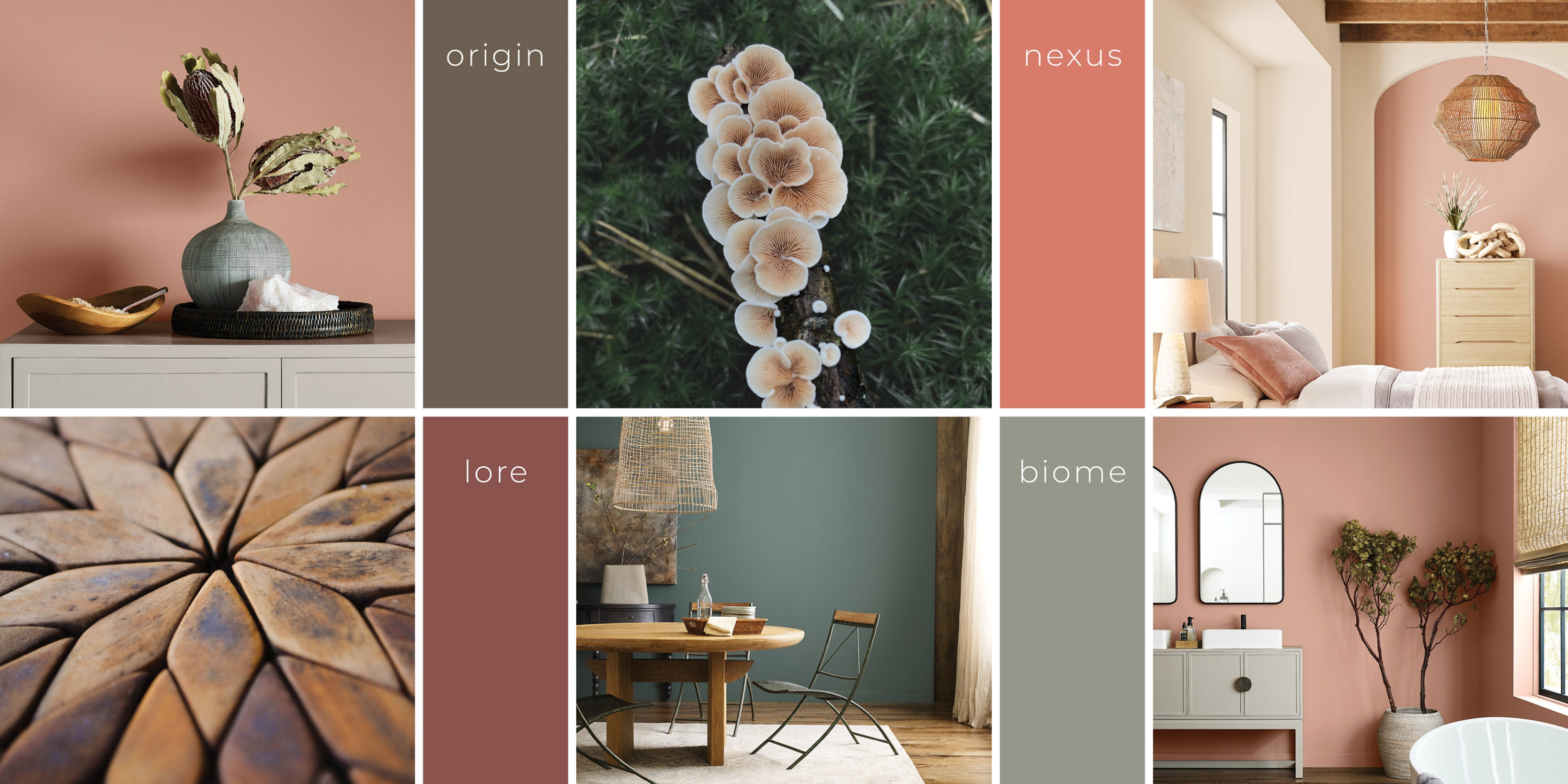 Colormix 2023 - Terra
Derived from the Latin term for earth, Terra refers to our nature: where we dwell, what is ours and who we are. It delivers the striking colours and finishes that will guide new product development and emerging styles in the industry. 
For product designers and manufacturers, it represents the natural interweaving of self and space through a forecast of carefully curated species and finishes. 
Experience Terra, cultivated in 32 trending stain colours and finishes across four unique finish collections - Biome, Lore, Nexus and Origin. 
Use this forecast as your inspiration. Then, let our experts help you bring that inspiration to life with your own proprietary finish at our Global Color & Design Center. 
Download the 2023 Forecast
Inside Terra
Biome
Harboring functional habitats
Inspired by regnerative forest floors and dependable minerals, the Biome collection embraces organic, sculptural forms and grounding finishes. Welcome functionality and sustainability into designs with multipurpose pieces that reclaim comforting shapes and finishes. Light, warm woods such as pine, oak, and maple lead the way, taking on gray undertones that mimic tree bark and mushroom hues. 
Influences 
Biophilia
Circularity 
Urban Planning 
Natural Resources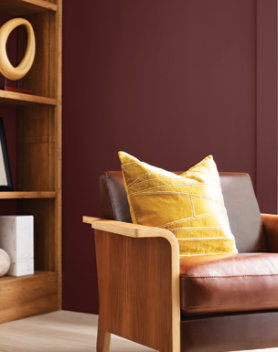 Lore
Heirlooms of a New Generation
Heritage and considerate restoration define the Lore collection. Highly artisanal with a vintage touch, Lore balances simplicity and complexity through smooth finishes and subtly opulent grains. Desaturated finishes with character add depth to the tight grain found in cherry, alder and mahogany. 
Influences 
Localisation 
Remade Aesthetic 
Layering 
New Future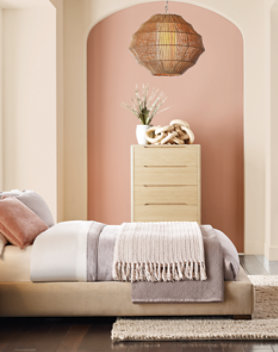 Nexus
Nurture Communal Wellness
Embodying sand and dried earthen terrain, the Nexus collection is home to holistic materials and tactile neutrals. Matte finishes enhance the depth and softness of familiar woodgrains, opening doors to flexible furniture solutions and open-plan living. Experiential finishes for warm walnut, straight-grained oak, reliable ash and distinctive elm contribute to adaptable designs. 
Influences
Neuro-Architecture 
Multisensory Design 
Human Experience 

Well-Being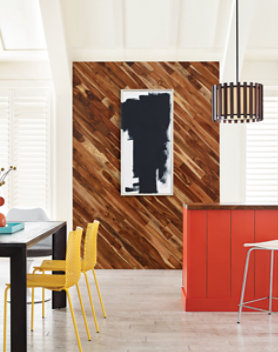 Origin
Embracing Personal Expression
Whether restoring pieces to their former glory or playfully personalising with hints of glimmer and metallics, extravagant eras of design mingle in the Origin collection. The mismatched elements of cottagecore meet the peekaboo sheen of the 60s and 70s in dazzling brights and deep stains. Exotic wood species such as burl, mindi, primavera and mango serve as an expressive layer to these finishes, especially through smooth woodgrains and accents that add a nostalgic, vivd appearance. 
Influences  
Personal Creativity 
Reasoned Audacity 

Restorative Positivity 
Nostalgia 
2023 Color of the Year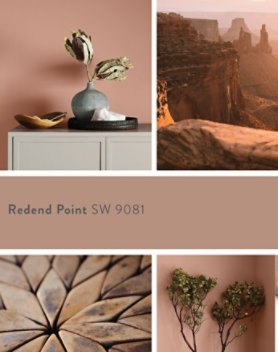 Redend Point
Beauty Beyond Ourselves
Evolving from prevalent grays and whites into warmer earth tones, Redend Point is a rust-tinted neutral interpreted in exclusive and empowering wood finishing designs. Wispy grains matched with a spectrum of earthen clay stains make for an impeccably  artistic accent or warm enviornment for wood cabinetry, millwork, flooring and furniture.
Let's Connect
Global Color & Design Center
At our Global Color & Design Center, we study trends and provide colour forecasts specific to your industry to ensure you have all the colour and finish offerings your customers demand. Interested in learning more?

Contact Us