Pharmaceutical
Facility Uptime and Compliance From Top to Bottom
The highly regulated pharmaceutical industry faces strict compliance standards to ensure product purity. There is no room for contamination of ceilings, walls and equipment in sterile processing equipment and environments.
The Sherwin-Williams Protective & Marine team will help you strategically meet each requirement – so compliance auditors can say "yes" to your continued operations. Whether you need to protect your floors, walls, tanks, clean rooms or building exterior, our high-performance coating systems for walls, floors and ceilings deliver excellent chemical, thermal shock and abrasion resistance for long-term durability.
Need to create seamless transitions from walls to floors? More efficient washdowns? Preserve ceiling steel structures from rust and corrosion? Talk to our experts about maintenance planning, specification writing and audit preparations to help you compare potential solutions and costs, develop site inspection and maintenance protocols, or find qualified contractors.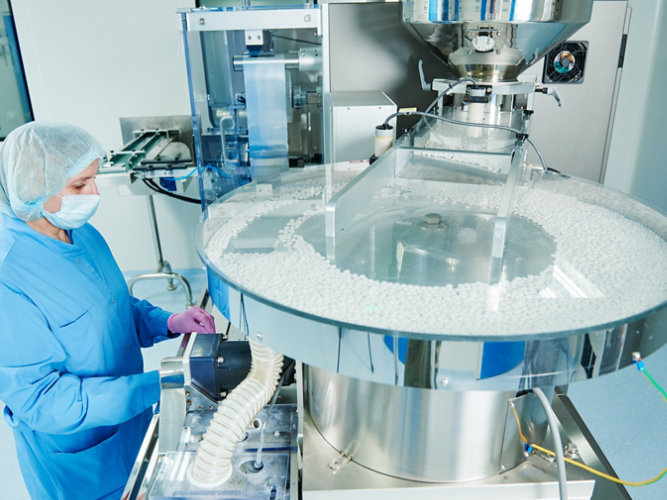 Solutions for Your Industry
Ceiling and Structural Steel

Our ceiling coatings are designed to withstand daily washdowns, offering corrosion resistance against a broad range of chemicals and sanitising agents.

Tanks and Secondary Containment

Sherwin-Williams advanced coatings for pharmaceutical containment include chemical- and corrosion-resistant tank linings, as well as high-performance coatings for containment floors, sumps, slabs and drains. Our formulations protect against abrasion impact and a wide range of chemicals, including acids, bases and solvents. Contact our experienced team today to discuss how we can help with your storage requirements.
We're here to ensure your entire project is running smoothly and efficiently.
LEARN MORE
Find out more about our innovative coatings for a variety of industries.
FIND A PRODUCT