The Journey to Solvent Free Paints and Coatings Starts Here
Sustainability must be far more than a tick in the environmental, social and governance (ESG) box if we are going to tackle the climate crisis. Malcolm Morris, technical manager at Sherwin-Williams, looks at how the company is leading the drive towards low or no volatile organic compounds (VOCs) in paints and coatings.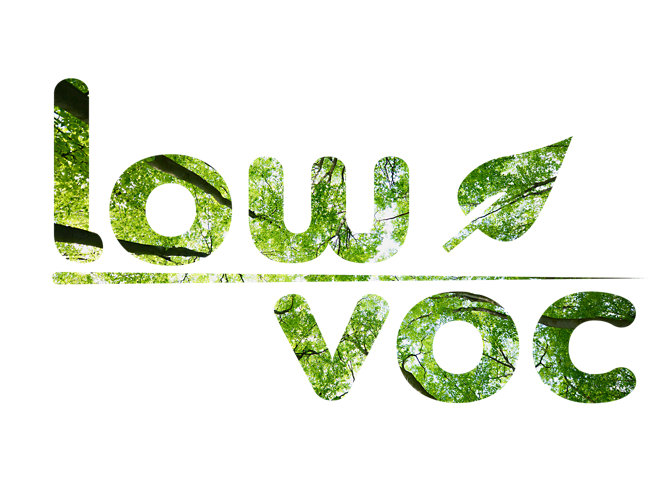 During November all eyes were firmly fixed on the United Nations Climate Change Conference (COP27), which took place in Sharm El Sheikh, Egypt. It's clear that countries around the world need to get serious about reducing carbon emissions but although government led strategies and targets are important, in order to turn ambition into reality every company in the paints and coatings sector must also play its part.
Paving the way to solvent free

Manufacturing organisations should be acutely aware that the sustainability spotlight has turned on them and end users are increasingly asking about manufacturers' green practices and giving these initiatives greater priority when choosing paint and coatings suppliers.
The problem is that companies often issue broad, sweeping statements about their commitment to environmental responsibility, with a lack of substance that gives them ample room for manoeuvre to avoid being held to account. However, progress on this issue should always be made visible, with a transparent and detailed overview of an organisation's activities. Protecting the world in which we live for future generations is a core value at Sherwin-Williams and has been for more than 150 years.
It should come as no surprise that Sherwin-Williams produces durable, long-lasting coatings that boast extended lifecycles, minimising the need for replacement. However, we are also determined to use our expertise to accelerate the use of low or no VOC paints and coatings.
From the plants where our products are manufactured to the point of purchase, Sherwin-Williams invests in sustainability initiatives guided by the needs of our communities and customers. We are actively developing coatings that reduce emissions, whilst being mindful of the needs of the paint applicators to be able to use these products without entailing excessive costs.
Setting the environmental standard
Product development is just one part of this very important picture though and Sherwin-Williams is committed to leading from the front by helping to develop, shape and refine industry standards. Whether it's Leadership in Energy and Environmental Design (LEED) or the Building Research Establishment Environmental Assessment Method (BREEAM), we keep environmental standards and regulations top of mind.
This also involves working with the wider industry, including trade associations and governmental bodies. Implementing VOC reduction strategies offers obvious environmental benefits, but we also need to ensure that the paint and coatings industry can work satisfactorily within any new legislation. I represent my company on various industry bodies including the British Coatings Federation's High Performance Coatings Group as chairman - a position I also hold on the CEPE's Protective Coatings Technical Committee and PC Sector Group - to help achieve this.
Our low VOC success story
We are not alone in our strict adherence to the VOC Solvents Emissions Directive, the main policy instrument for the reduction of industrial emissions of VOCs. However, Sherwin Williams is at the cutting edge of solvent free corrosion protection and chemical resistant linings such as SikaCor® SW-501 (future name: Dura-Plate® SW-501).
SikaCor® SW-501 is a prime example of zero VOC technology that has been established for some time and it has a successful track record in specialist offshore energy markets as well as waterways; however, it is now being pushed forward into further mainstream corrosion protection specifications.
Similarly FIRETEX® FX6002 is a quick drying passive fire protection (PFP) material that has replaced traditional solvent based materials and gives massive reductions in VOC emissions – something that is particularly important as these products are typically applied as relatively thick films compared to 'normal' paints such as decorative or corrosion protection systems. It can be handled in as little as one hour, while providing a highly durable and aesthetically pleasing finish, and also provides substantial savings in production times and site repairs and offers longer durability. This all goes a long way to reducing the cradle to grave environmental footprint of the PFP system and is just one example of our relentless focus on improving sustainability.
Significant improvements have also been made to the sustainable attributes of floor coatings. Most protective floor coatings have traditionally been petroleum or oil based with high VOCs, however, products are now available that utilise natural raw materials. Sherwin-Williams' FasTop and SofTop high performance resin systems comprise solvent free formulations that include the use of natural vegetable oils. Their credentials have been verified with Environmental Product Declarations (EPDs), which signal a manufacturer's commitment to measuring and reducing the environmental impact of its products and state transparently the full effect and influence of the material. 
The future of solvent free coatings
It's clear that, for the immediate future, solvent based paints and coatings are here to stay in certain sectors of the protective coating and passive fire protection markets mainly due to perceived costs.  This perception has led to a conservative attitude towards technology changes - particularly if any new technology entails upfront costs to the end user in terms of material cost, new application equipment or improved drying facilities at their premises.
However, that attitude is beginning to change and even the more value-driven end users are realising that a small cost premium is worth it to mitigate the effects of our actions on the planet and give their organisation the necessary environmental credibility that the market is coming to demand.
Explore our industry solutions and technology to help protect your assets.
LEARN MORE
Find out more about our innovative coatings for a variety of industries.
FIND A PRODUCT