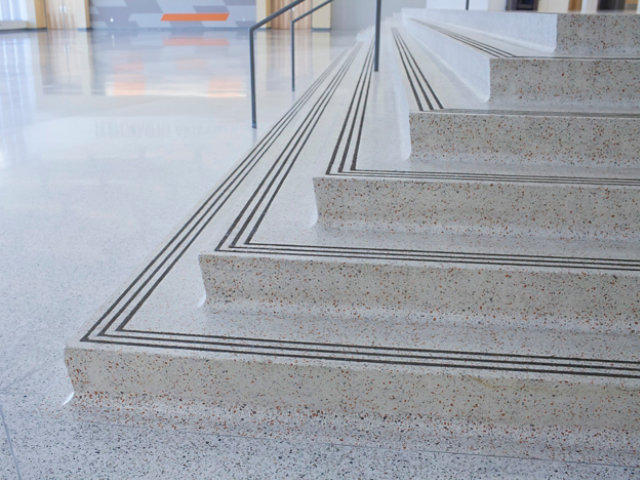 Terrazzo System Colours
Decorative Troweled Mortar Flooring
Terrazzo combines resin with coloured marble, granite chips or other approved aggregates in a troweled mortar flooring system. This mortar is then ground and polished to reveal the natural beauty of the aggregates surrounded by the coordinating resin matrix. 
Colors shown are an approximate match.
Skip carousel content
Discover More
Industry Expertise and Innovation
See how we help customers find customized solutions for their project and application challenges.
Explore system documentation, webinars, and answers to application challenges.
LEARN MORE
Find out more about our innovative coatings for a variety of industries.
FIND A SYSTEM