Virgin Hangar Floor Gets Protection With Resutile ST
The Resutile ST Flooring System Provides a Tough Finish with Chemical Resistance Against Hydraulic Fluids Such as Skydrol and Enhances Efficiency with a Beautiful Finish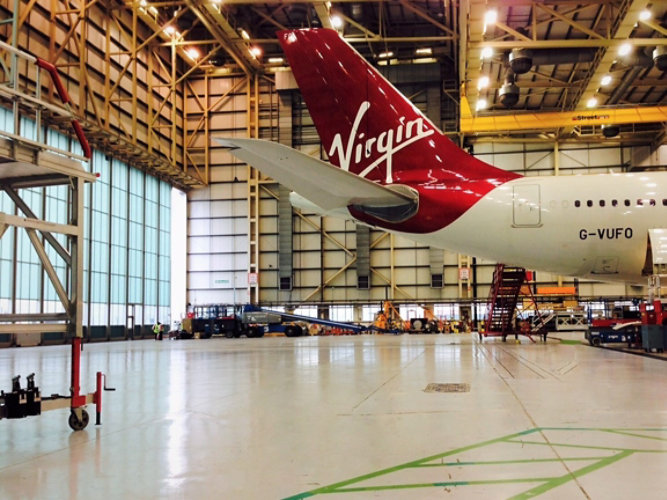 Situation 

This Virgin Airlines hangar at Heathrow Airport needed a flooring finish to resist wear and chemical spills, as well as deliver aesthetic appeal – with a light coloured shiny finish that would reflect light and capture the eye to brighten the 4000 square metre area.
Execution

To ensure the highest quality finish for the hangar the proven standard Resutile ST floor coating system was organised. Specialist resin flooring contractor Datum Flooring first shot-blasted the concrete substrate under vacuum to achieve a Concrete Surface Profile (CSP) 3 to ensure an excellent mechanical key and long term solution with the coating system. Then a primer coat of Resuflor WB was applied which penetrates the concrete and provides a sound surface seal so that an even finish is achieved with the top coats. This was followed by two roller coats of Resutile ST Colour in Light Grey.
Resutile ST provides a durable, high-gloss finish that is very tough to resist wear whilst also having a degree of flexibility. Being fully light stable the product is excellent against UV degradation and protects againgst spillages aggressive chemicals used in this industry such as Skydrol and Hyjet. 
Outcome 

After 5 years of service the Resutile ST coating held up against the heavy traffic of planes and pushback tractors, as well as resisting stains from hydraulic fluid and oil spills, as well as hot tyre pickup. The Virgin fleet were regularly moved in and out of this hangar and Resutile provided a solution fitting of its world-class charter organisation.
The Resutile ST flooring solution has been used in Aviation hangars around the world for three decades providing superb UV stability with excellent chemical resistance as required in this industry. Most installations have been completed in the Light Grey colour which is so good for light reflection and brightening up large areas as much as possible.
Skip carousel content
Photo Gallery
Resutile ST in Virgin Atlantic Hangar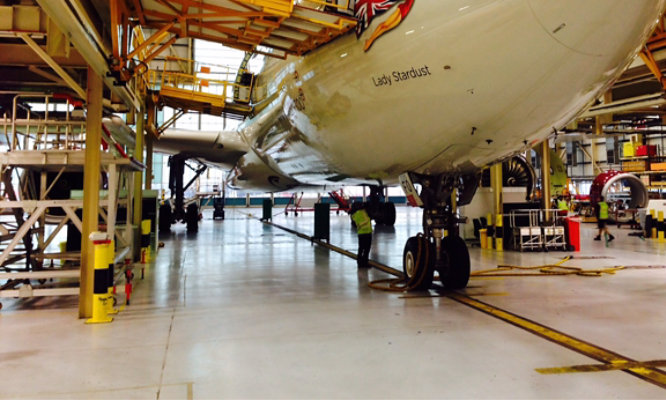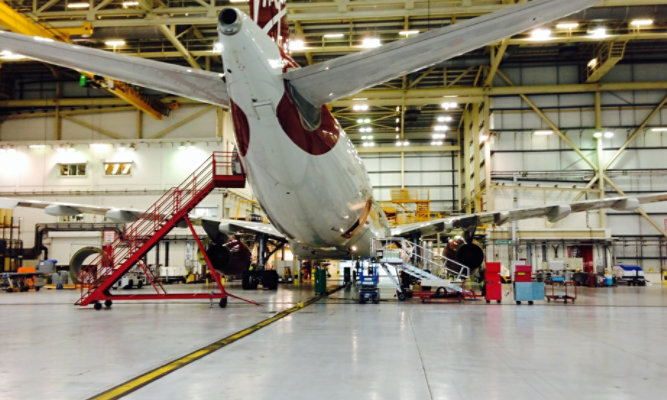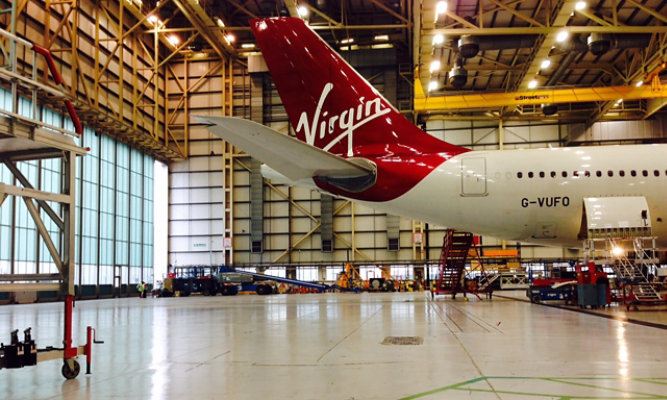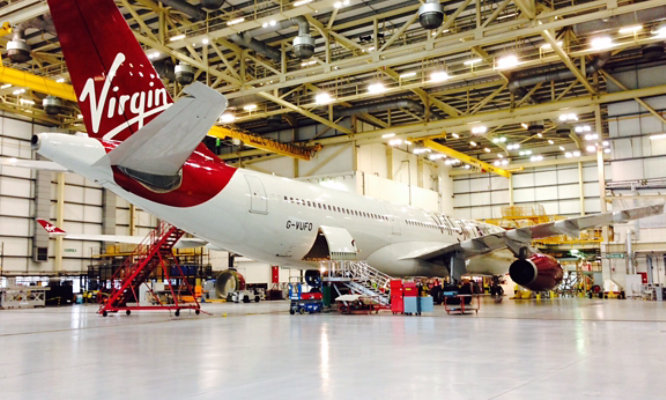 Explore system documentation, webinars, and answers to application challenges.
LEARN MORE
Find out more about our innovative coatings for a variety of industries.
FIND A SYSTEM