2020 Training Dates
Learn about the latest product and application methods from aviation paint professionals.
2020 series to offer new Advanced Painter sessions for experienced refinishers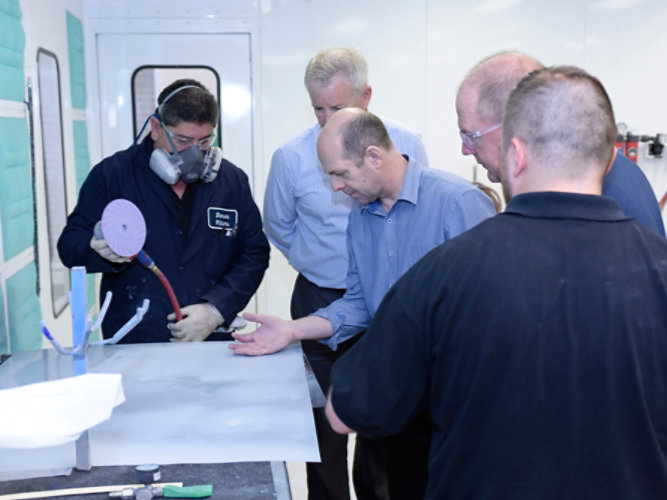 ANDOVER, Kan. – February 20, 2020 – Sherwin-Williams Aerospace Coatings announces its new 2020 training program schedule, designed for both MRO and OEM aircraft refinishers and technicians. Classes provide aerospace painting professionals with the continuous training required to stay current on the most up-to-date aviation coatings products and application methods available.
The slate of 2020 classes include a new offering for experienced aircraft painters only. The specialized session will be featured as part of the two-day September classes and will be held at a Sherwin-Williams training center in Arlington, TX.
"The Advanced Painter session is an excellent opportunity for professional painters looking for an overview on new products and equipment, and an update on innovative techniques and best practices," says Richard Giles, Training & Technical Services Manager, Sherwin-Williams Aerospace Coatings.
Both hands-on and classroom training sessions include instruction for varying levels of experience, from paint repair and surface prep to applying new chrome-hazard free primers and composite surfacer systems. The courses feature application tips and techniques for spraying the latest in technology-driven high-quality topcoats and clearcoats.
The 2020 Aerospace Coatings Training Program schedule includes a series of two-day classes:
April 21-22, 2020
June 23-24, 2020
September 15-16, 2020
November 10-11, 2020
For large groups, Sherwin-Williams Aerospace Coatings offers customized on-site training.

"Our custom training is ideal for facilities running multiple shifts and need to train many painters at once. These sessions are tailored to include the exact products and processes in place at the facility."
The 2020 training program complements the extensive video repair series Sherwin-Williams recently introduced. Like the video series, the 2020 training program demonstrates best practices and repair methods for OEMs, MROs and paint shops to maximize efficiency, increasing production while reducing labor, material cost and down time. The methods featured are proven to help deliver consistent and reliable repairs, benefitting customer satisfaction and retention.
This year's training sessions focus on Sherwin-Williams aircraft cabin coatings for both interior and exterior conditions. From the interior standpoint, this will include systems like JetFlex®, JetFlex WR, and its latest introductions, JetFlex ELITE™ and Jet Suede™. Known for their outstanding stain resistance, JetFlex interior aircraft coatings are available as an intermix system for both semi-gloss and flat finishes. Jet Suede is a two-component urethane topcoat designed to enhance the feel of aircraft interiors and delivers an upscale, textured feel to any surface.
Exterior aerospace paint system training will include work with SKYscapes® and SKYscapes GA (General Aviation) Basecoat/Clearcoat and SKYscapes Shimmer Basecoat, the special effects system from Sherwin-Williams. Mastering the SKYscapes paint system allows aviation maintenance repair facilities and their paint shops to augment production schedules and turnaround more paint jobs.
Attendees will also have a chance to work with traditional single-stage technology exterior coating systems from Sherwin-Williams, Jet Glo® and Jet Glo Express™ - both polyester urethane coatings.
"In addition to actual application training and refinishing tips, all attendees will have a chance to review and update their knowledge on important base chemistry and coatings characteristics such as corrosion prevention, troubleshooting, reparability and other application guidelines," adds Giles. "Our two-day training programs are designed for all levels of paint shop personnel. Our goal is to have every participant leave with inspiration and ideas to help them create the best paint applications possible back at their own shops, on every plane, every time."
All classes will be held onsite at the Sherwin-Williams Aerospace Coatings Andover (Wichita) Kan. training facility (except the September class) from 8:30 a.m. to 4:30 p.m. A registration fee of $349 per-person includes classroom and hands-on training with skilled industry professionals, training book and related materials, all necessary safety equipment, catered lunch each day, and training certificate. The training center is equipped with many types of spray equipment, including electrostatic guns. Attendees may bring their own spray equipment if they prefer.
For information on the 2020 aerospace coatings training program go to https://www.swaerospace.com/about-us/training-services or visit www.swaerospace.com.
For more information or to view the SMART Aircraft repair video series click on: https://industrial.sherwin-williams.com/na/us/en/aerospace/media-center.html
For more other information about Sherwin-Williams Aerospace Coatings, please visit: https://www.swaerospace.com/home. 
About Sherwin-Williams 
Sherwin-Williams manufactures and distributes a complete line of advanced technology paint and coating systems for automotive, aerospace and fleet refinishing industries through its Automotive Finishes division, including a complete line of advanced technology paint and coating systems for a variety of commercial, general and military aircraft. Sherwin-Williams Automotive Finishes is a part of the Sherwin-Williams Performance Coatings Group, which supplies a broad range of highly engineered solutions in more than 120 countries around the world. Founded in 1866, The Sherwin-Williams Company is a global leader in the manufacture, development, distribution, and sale of paints, coatings and related products to professional, industrial, commercial, and retail customers. For more information about Sherwin-Williams, visit www.sherwin-williams.com.    
Product Lookup
Explore our product solutions for a variety of applications and aircraft types.
Find a Product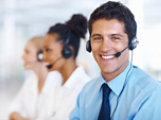 Ask Sherwin-Williams
Ask how Sherwin-Williams can bring the right products and expertise for your aircraft.
Contact Us