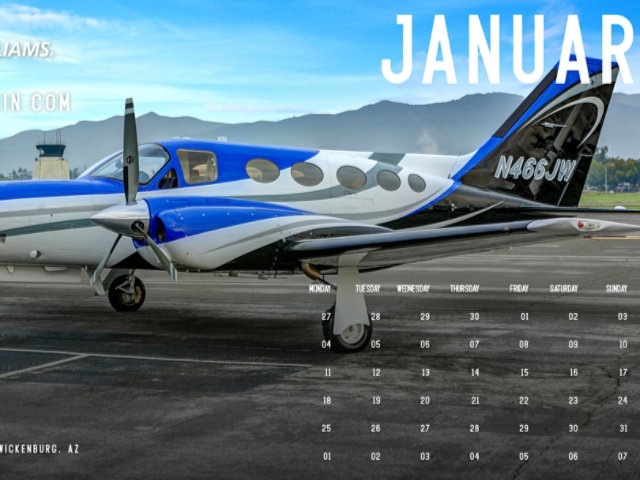 2021 Aerospace Calendar Winners Announced
2021 AEROSPACE COATINGS CALENDAR FROM SHERWIN-WILLIAMS SHOWCASES "ART GALLERY IN THE SKY"
Aircraft Coatings Brand Shows off the Finest in the Sky with its Annual Calendar Project
ANDOVER, KS – December 4, 2020 – Sherwin-Williams features another set of the most unique and classic aircraft paint schemes in its new 2021 Aerospace Coatings Calendar. This annual program recognizes the outstanding work of aircraft painters across the country that rely on Sherwin-Williams aerospace coatings in their MRO and OEM facilities.
"We are pleased to announce the winners of the 2021 Sherwin-Williams Aerospace Coatings Calendar contest," says Julie Voisin, Aerospace Global Marketing Manager. "This year was more competitive than ever as we had a 30 percent increase in entries over 2020 – which was our previous highest year of entries since the project's inception."
The 2021 Sherwin-Williams Aerospace Coatings Calendar features aircraft from the following companies and equipment:
Cover:  Constant Aviation – Gulfstream 550
January:   Master Aircraft Services – Cessna 421C
February:   Cirrus Aircraft – Cirrus SR-22
March:   West Star Aviation – Dassault Falcon 7X
April:   Kaman Aerosystems – Kaman K-Max
May:   Aerosmith Aviation – Cirrus SR-22
June:   Glasair Aviation USA – Glasair Sportsman GS-2
July:   C & L Aviation Group – Hawker 800 XP
August:   Master Aircraft Services – de Havilland Canada DHC-2 MK.1 Beaver
September:   Corrigan Air Center – Cessna Citation CJ3
October:   C & L Aviation Group – Embraer ERJ 135
November:   Stevens Aerospace & Defense Systems – Cessna Citation 560XL
December:   Jetcrafters Aviation LLC – Pilatus PC-12
The oversized wall calendar showcases Sherwin-Williams aerospace topcoats featured in designs that vary from single stage or monocoat systems such as JetGlo®, AcryGlo® and JetGlo Express™ to basecoat-clearcoat systems such as SKYscapes® and SKYscapes® General Aviation.  
"There's no doubt we are excited to honor all these beautiful aircraft – everything from a kit plane to a regional jet and numerous options in between," added Voisin. "We are pleased to announce in 2021 we will be adding a digital download option for the calendar.  Subscribe to our email newsletter to receive monthly calendar downloads for your mobile device and desktop."
The 2021 Aerospace Coatings Calendar is set to release in December 2020. If you would like to receive the 2021 edition, please contact your local Sherwin-Williams Aerospace representative or distributor. Visit Sherwin-Williams Aerospace Coatings for more information here.
About the Automotive Finishes Division of Sherwin-Williams
Sherwin-Williams manufactures and distributes a complete line of advanced technology paint and coating systems for automotive, aerospace and fleet refinishing industries through its Automotive Finishes division, including a complete line of advanced technology paint and coating systems for a variety of commercial, general and military aircraft. Sherwin-Williams Automotive Finishes is a part of the Sherwin-Williams Performance Coatings Group, which supplies a broad range of highly engineered solutions in more than 120 countries around the world. Founded in 1866, The Sherwin-Williams Company is a global leader in the manufacture, development, distribution, and sale of paints, coatings, and related products to professional, industrial, commercial, and retail customers. For more information about The Sherwin-Williams Company, visit www.sherwin-williams.com.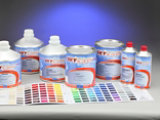 Product Lookup
Explore our product solutions for a variety of applications and aircraft types.
Ask Sherwin-Williams
Ask how Sherwin-Williams can bring the right products and expertise for your aircraft.