Sherwin-Williams New Jet Suede™ Coating Delivers Luxury Feel for the Interior Cabin
A two-component urethane topcoat designed to enhance the feel of aircraft interiors.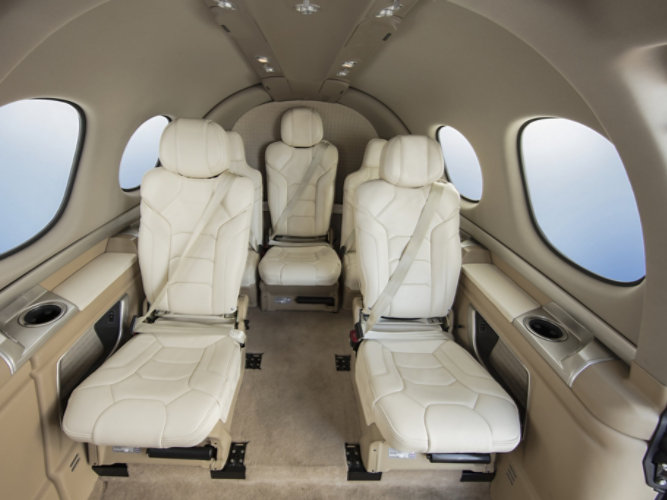 ANDOVER, KS - April 2, 2019 – Sherwin-Williams Aerospace introduces Jet Suede™, a two-component urethane topcoat designed to enhance the feel of aircraft interiors. Jet Suede delivers an upscale, textured feel to any surface to which it is applied. Perfect for application on rigid and flexible plastics and substrates, Jet Suede is a durable finish that will look great for years to come.
Jet Suede is offered in low gloss, solid colors, including an array of OEM colors displayed in Sherwin-Williams new Interior Color Selector Book and Fan Deck set. These neutral colors are commonly utilized in aircraft cabins – while providing an interior surface with outstanding stain, abrasion and scratch resistance. 
Jet Suede is appropriate for application by both OEM and MRO aftermarket professionals. While the expense of an MRO to replace or repair leather armrests, cockpit yokes or cabin fabrics is considerable, Jet Suede achieves the same effect faster, easier and with less expense. A simple 3:1 mixing ratio and high-solids, low-bake characteristics make Jet Suede an efficient alternative for painting interior plastic parts.
Using an interior cabin coating like Jet Suede is a cost-effective way to improve the passenger experience in the economy and premium class sections of the aircraft, as well in high traffic areas or throughout the cockpit. Sherwin-Williams Aerospace Coatings provides a variety of premier cabin coatings systems designed to provide a smooth, textured or soft feel finish. The company also offers a variety of aerospace primer products specifically designed for aircraft interiors. These primers complement Sherwin-Williams interior aircraft topcoats by assisting with substrate adhesion and hiding profile and surface imperfections. The new Jet Suede interior coating will be on display at the Aircraft Interiors Expo 2019 in Hamburg, in the Sherwin-Williams Aerospace Coatings exhibit. 

###
Editor's Note: The Sherwin-Williams Company, founded in 1866, is one of the world's leading companies in the manufacture, distribution and sale of coatings and related products to professional, industrial, commercial and retail customers. Aerospace Coatings is a business unit of The Sherwin-Williams Company, which manufactures and distributes a complete line of advanced technology paint and coating systems for a variety of commercial, general and military aircraft.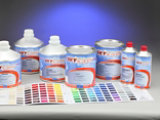 Product Lookup
Explore our product solutions for a variety of applications and aircraft types.
Ask Sherwin-Williams
Ask how Sherwin-Williams can bring the right products and expertise for your aircraft.