Military Topcoat MIL-PRF-85285E, Type I and IV, Class H Lusterless
New MIL-PRF-85285E, Type I and IV, Class H, F93X4 Lusterless Colors Now Provide Complete System That Can Be Applied to All Military Aircraft Applications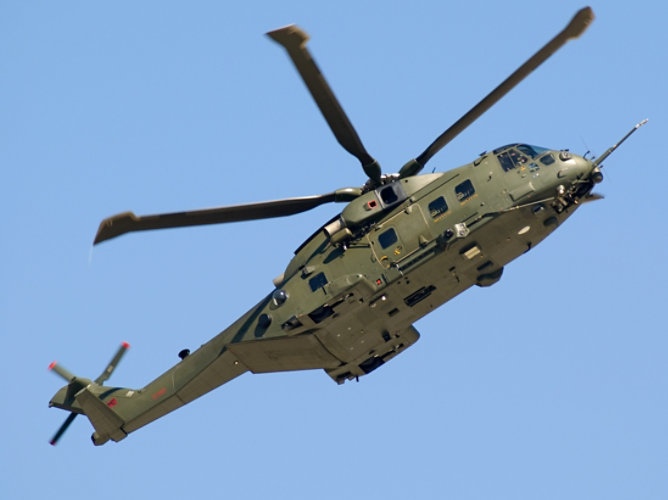 Andover, KS., August 2019- Sherwin-Williams Aerospace now offers a full spectrum of gloss possibilities within its extensive line of military aerospace coatings. The line, which previously introduced gloss and semi-gloss options, is complete with the addition of a lusterless topcoat — all qualified to the U.S. Naval Air Warfare Center (NAWC), Patuxent River, MD., military aircraft specification MIL-PRF-85285E, Type I and IV, Class H.
The latest F93X4 lusterless colors are all high-performance, polyurethane topcoats designed for exterior use on military, general aviation and commercial aircraft. These coatings meet the extreme weather-resistance performance requirements of MIL-PRF- 85285E, Type I and IV, Class H.
F93X4 lusterless colors belong to a complete system with recommended Sherwin-Williams primers and primer-surfacers. The coatings are free of lead and chromate hazards and have less than 3.5 pounds/gallon of VOC.
Sherwin-Williams is known for its high-quality, proven aerospace topcoats, as well as our commitment to supporting the defense industry with coatings that meet military specifications. We are excited that the highly durable new lusterless coatings complete our offering and carry the full qualification for military aircraft needs.
The new lusterless F93X4 colors improve shop processing flow because of fast dry times, offer a simple 2:1 mixing ratio, contain less than 3.5 lbs/gal (420 g/l) of VOC, and provide good antisag characteristics. In addition, the potential color availability for the product is virtually limitless.
Sherwin-Williams military MIL-PRF-85285E aerospace coating, lusterless F93X4 color advantages:
Meets extreme weather-resistance performance requirements
Fast dry times (improves shop processing flow) 
Chemical resistant, including Skydrol and other hydraulic fluids
Excellent flow and leveling
Contains less than 3.5 lbs/gal. (420 g/L) of VOC
Very low HAPS content — <2% by weight
Free of lead and chromate hazards
Thousands of colors available
Sherwin-Williams offers a complete military-approved system. This new, next generation military topcoat can be applied with qualified primers MIL-PRF-23377K, Type I, Class C2 – CM0724933 or E90G203.
Need Aerospace Coatings?
Today's aviation coatings specifiers and painters ask Sherwin-Williams Aerospace Coatings to provide quality coating systems and technical support to the global commercial, military, general and business aviation markets. Sherwin-Williams is an industry leader in innovation and technology solutions with its certified products, top-rated service and knowledgeable team of field technicians.
###
Editor's Note: The Sherwin-Williams Company, founded in 1866, is one of the world's leading companies in the manufacture, distribution and sale of coatings and related products to professional, industrial, commercial and retail customers. Aerospace Coatings is a business unit of The Sherwin-Williams Company, which manufactures and distributes a complete line of advanced technology paint and coating systems for a variety of commercial, general and military aircraft.
Product Lookup
Explore our product solutions for a variety of applications and aircraft types.
Find a Product
Ask Sherwin-Williams
Ask how Sherwin-Williams can bring the right products and expertise for your aircraft.
Contact Us