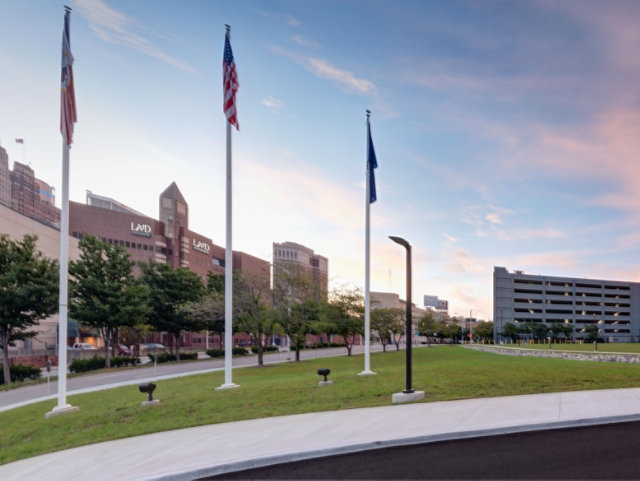 Building Products
Where others fade. We stand our ground.
Sherwin-Williams coil and extrusion coatings are guaranteed to resist chalking and fading. We don't treat our coatings with kid gloves. We put them through the wringer and are always innovating. Then we test them, again. Because that's how to make color tough enough to look its best after Nature's thrown down her worst.
Protect What is Important
Metal building products painted with Sherwin-Williams coatings provide performance, durability and amazing color. With a full metal paint product line to meet every need, Sherwin-Williams Coil Coatings (formerly Valspar) offers the perfect combination of art and science, beauty and function.
Our coatings protect some of the world's most innovative and distinctive metal building products in the world. We offer an extensive coil and extrusion portfolio of coating solutions for building products ranging from metal roofs, wall panels, gutters, rainware, windows, curtain walls and so much more, we meet all required standards, including ASTM and AAMA specifications.
Coil coatings are applied to coil-formed metal sheets by a continuous, automated process that can happen at up to 700 feet per minute. Coil is unwound, cleaned, treated, primed, painted and baked before being recoiled for shipment.
View our full line of Coil Coatings
Extrusion coatings are applied in a manufacturing process on a vertical or horizontal line that consists of cleaning and pretreating aluminum preformed extrusions, through a spray process, and then thermally curing the coating to set the system.
View of full line of Extrusion Coatings
Specify Sherwin-Williams Metal Coatings Today
 
Our metal paint products are available through all major coaters, applicators and service centers. Sherwin-Williams coil and extrusion coating systems and resins, include polyvinylidene fluoride (PVDF), solar reflective (SR), fluoroethylene vinyl ether (FEVE), silicone-modified polyester (SMP), vinyl-coated polyester (PVC), and more. And for coating production, we consistently provide the shortest lead times in the industry, with customer service representatives and coating specialists who handle every aspect of your order and ensure your complete satisfaction.
Featured Videos
Inside Sherwin-Williams: Confidence
We focus on the teamwork required — from the chemistry lab all the way to the customer — to create stunning metal paints for everything from monumental buildings to refrigerators.
How our metal coatings teams work closely with customers.

Watch Video

Learn how Sherwin-Williams creates the best exterior metal coatings.

Watch Video
Graffiti Resistance
Sherwin-Williams offers built-in graffiti resistance in every coil coating. Graffiti-vandalism is on the rise in the U.S., and rapid removal of these markings from building and transit surfaces is an effective prevention tool. Typical processes to remove graffiti are complex, expensive and time-consuming. With the blend of high-performance, graffiti-resistant metal coatings and alignment with Graffiti Removal Services' tested and approved cleaning system, removal is quick, cost-effective and extremely efficient.
Quick overvivew on all that goes into coatings, application process and so much more.
Learn More
Sherwin-Williams offers the color, confidence and collaboration to bring every project successfully to life.
Learn More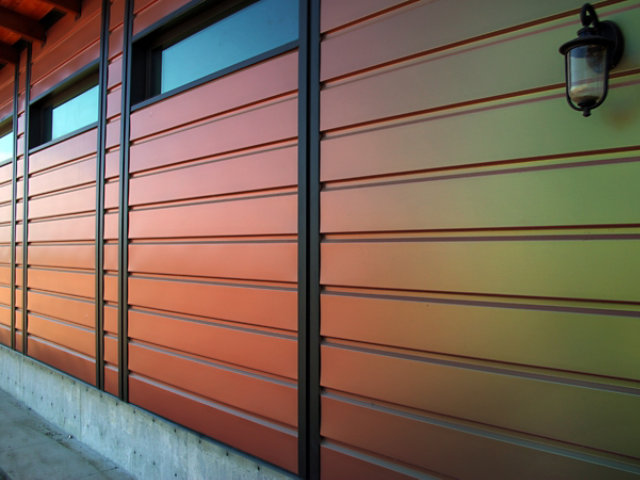 Let's Talk
We'd love to discuss your needs for field-tested high-performance architectural metal coatings.