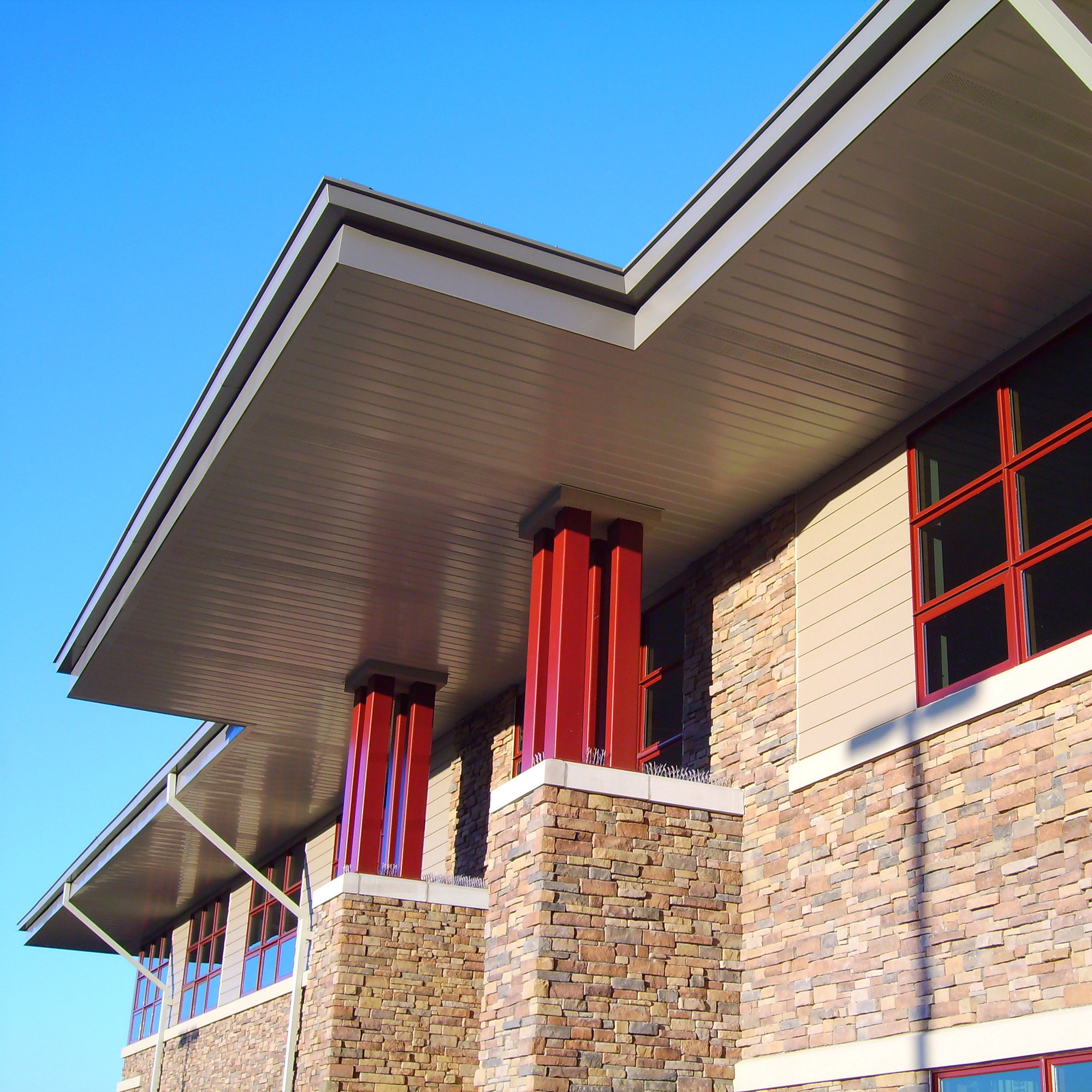 PolyPREMIER
A highly-versatile polyester finish designed for a variety of building product applications.
With an entire family of PolyPREMIER™ coatings, there's a polyester finish for virtually any application. Depending on your roll-forming and corrosion demands, they may be applied as single-coat finishes or used in conjunction with one of our Sherwin-Williams Coil Coatings recommended corrosion-resistant primers. These field-proven coatings provide tremendous flow characteristics over a wide range of cure temperatures. Ensure your product will perform and impress for years to come.
More Details
Benefits
Exceptional resistance to sun, rain and other natural elements
Superior scratch resistance
Outstanding dirt and stain resistance
Excellent overall adhesion
Great flexibility and formability
End Use
Building Accessories
Door Frames
Gutters
Rainware
Roof Panels
Truck Trailer
Wall Panels
Canopies and Awnings
Curtain Rods
Interior Liner Panels
Rain-Carrying Equipment
Sign Blank Stock
Industry
Building Products
Substrate
Aluminum
Galvalume®
Hot-Dipped Galvanized Steel
Cold-Rolled Steel
Galfan®
Approvals/Certifications
AAMA 2603
Finish Description
PolyPREMIER coatings are available in a wide spectrum of popular industry colors.
Technical Data Table
Product Technical Data

| | |
| --- | --- |
| Number of Coats Recommended | 1 |
| Finish | Crinkle, High Gloss, Low Gloss, Low Sheen, Mica/Metallic, Print, Standard Finish, Texture |
| Application Method | Coil |
| Resin Type | Polyester |
Product data is a representative set of attributes and characteristics for this system or product line. Data for individual products may vary and is subject to change. Please reference the individual product datasheet for exact specifications on the Datasheets tab above or through Search.
PolyPREMIER Non-Fogging

Developed specifically for window trim applications, such as muntin bars and screen frames, this formulation helps prevent fogging on glass.

PolyPREMIER Flexibility/Formability

Formulate your polyester coating with increased flexibility during the fabrication process, withstanding metal drawing without cracking as the final piece is formed.

PolyPREMIER High-Gloss Mica/Metallic

Add a sparkle to your finish using a polyester coating with a formulation that helps your building products stand out.

PolyPREMIER USDA Compliant

This polyester formulation is a bright white, USDA-compliant finish that is recommended for spaces where incidental contact with food occurs. It is designed to remain a bright white color in highly acidic and corrosive environments.

PolyPREMIER Textured High Gloss

With a basecoat and clear topcoat, this polyester formulation can achieve a visually high-gloss, textured finish that enhances abrasion resistance, dirt release properties and durability for mobile homes, mini-barns, storm doors and other exterior applications.

PolyPREMIER Damage Resistant

If you need a harder coating to curtail field installation problems associated with marking and marring, we can provide formulations that deliver exceptional post-forming performance for soffits and fascias.