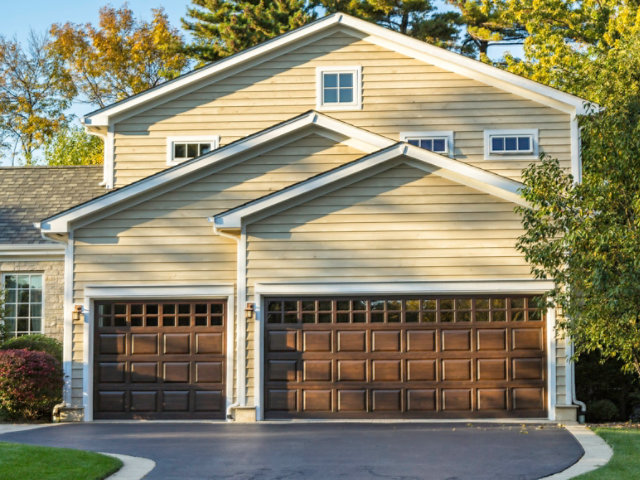 Why POLYPREMIER
Where Innovation Meets Customization
We are constantly innovating to ensure we formulate the best products and solutions for our customers. That's why we are proud to bring you the exciting new name in our polyester technology space - POLYPREMIERTM.
POLYPREMIER High-Performance Coatings For Every Product
The same high-performance polyester coatings you know and trust are now under one platform to make it simple for you to understand the distinctive characteristics of our technology, specify coatings for your unique applications and capitalize on our unparalleled responsiveness and expertise. 
PolyPREMIER delivers the innovation, durability and coating performance to optimize your operations and end-products. The diverse PolyPREMIER product portfolio includes polyester coating formulations to meet a wide variety of end-uses, including building products, doors, OEM, appliances, lighting fixtures, transportation and many other applications. These polyester formulations are customized to meet customer performance and application needs, depending on the end-use and market. 
Where Innovation Meets Customization
The high-performance coil polyester finishes you know and trust are now under one platform - PolyPREMIER. We are committed to making it simpler than ever to develop solutions to meet your performance, application and end-use needs. One size does not fit all. Together we'll customize a plan to take your product to the next level.
Introducing PolyPREMIER

The Coil Coatings division of Sherwin-Williams has launched a new platform for its polyester technologies – PolyPREMIER.

Press Release

Why PolyPREMIER

PolyPREMIER is a coating platform that allows you to easily access our expertise and capabilities in CUSTOMIZATION, INNOVATION, COLOR, and RESPONSIVENESS.

Download Brochure
Customized Solutions to Meet Your Product Needs
Within the PolyPREMIER™ portfolio, we have a family of coatings that are segmented by industry and end-use – allowing us to further customize your polyester coating formulations to meet your unique needs:
POLYPREMIER
• A highly-versatile polyester finish designed for a wide variety of metal building product applications and multi-purpose metal components.
• Field-proven coatings that provide tremendous durability to ensure your product will perform and impress.
POLYPREMIER Door
• Formulations that deliver optimal hardness and flexiblity for garage and entry doors.
POLYPREMIER OEM
• Coatings formulated specifically for HVAC and lighting fixture markets.
POLYPREMIER Transportation
• Extremely durable and flexible formulations for the transportation industry.
POLYPREMIER Appliance
• Scratch, abrasion and stain resistant formulation with exceptional flexibility for all the unique needs of appliacne coatings.
Product Data Sheets (PDS):
Enhance your next project with PolyPREMIER. Contact your local Sherwin-Williams Coil Coatings sales representative to discuss your polyester formulation needs. 
Customization enables PolyPREMIER to be used for a wide variety of industries and products. Below are just a few examples of the end use markets we serve:
• Awnings
• Rainware
• Muntin bars
• Fascia/Soffits
• Window accessories
• Residential trim and building products
• Interior liner panels, doors and trim
• Metal furniture
• Car ports
• Storage sheds
• Swimming pools
• RV/Campers
• Mobile homes
• Pontoon boats
• Truck trailers
• Garage & entry doors


• Street signs
• Lighting fixtures
• Refrigeration components
• Home laundry
• HVAC
• Water heaters 
Choosing The Right Partner is Key
Sherwin-Williams Coil Coatings is your partner for long term success. We are committed to delivering products with the highest standard of performance, coupled with the outstanding sales and technical support you've come to expect. Put our experience and knowledge to work for you.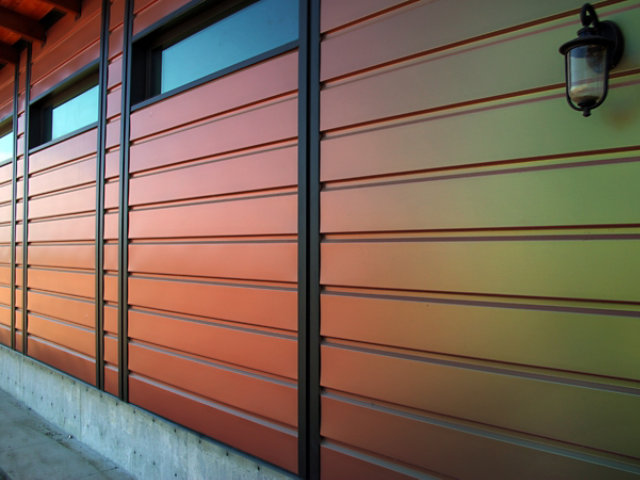 Let's Talk
We'd love to discuss your needs for field-tested high-performance architectural metal coatings.