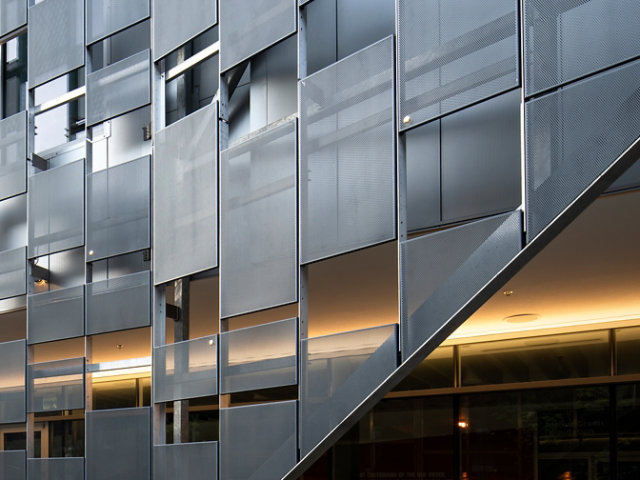 Innovating for Future Generations
Our coatings are designed to do more than enhance an aesthetic they are formulated to extend and sustain the longevity of metal, so your vision can shine for years to come.
Driving Sustainability Through Innovation

Creating stunning looking products is just the beginning of what we do. Our coatings are designed to resist corrosion, weather harsh elements and showcase beautiful performance for decades. From bio-renewable materials to solar reflective coatings, we're innovating our products to help preserve and protect our planet.
Sustainability by Design
Innovation and continuous improvement are the cornerstones of our Sustainability by Design program. This program embeds life cycle thinking into the earliest stages of our processes to help us continue expanding our portfolio of sustainably advantaged products.
We've defined five sustainability attributes that guide us in product innovation and development:
Can color change the future? We're constantly innovating our coatings to help protect your vision and maintain our vibrant world for generations to come. See how we can do more together.
Watch Video
Our Sustainability Strategy

Our obsession with innovation drives us to improve the sustainability attributes of our existing and upcoming products. We've introduced bio-renewables and incorporated recycled materials in our products, lowered VOCs, decreased energy consumption, and reduced waste. As we look to the future, we're dedicated to a long-term vision for a more sustainable world.
Environmental regulations and performance expectations are continually evolving. We don't just comply with regulations; we sit on council boards and serve on committees to help drive sustainability conversations, stay ahead of any changes and introduce coating solutions that make compliance as effortless as possible.
Solar Reflective Coatings
We've mastered the science of Solar Reflective coatings (also known as Cool Coatings) and offer the highest Solar Reflective coatings values in the industry. These coatings reflect the sun's rays to offset the urban heat island effect and save energy, effectively lowering heating and cooling bills by up to 40%*.
Paired with the durability of metal, our Solar Reflective coatings enhance the sustainability of any project or residential home. Metal roofs coated with a Solar Reflective coating are a roofing option that offers better energy efficiency, durability, performance and beauty compared to alternative roofing options—all without sacrificing the features our customers desire and expect.
See the Power of Solar Reflective Coatings
Thaden School
We achieved a custom metallic color for Thaden School with a Fluropon® Solar Reflective coating system featuring solar reflective pigments.
SEI
SEI Investment's new office showcases vivid colors in Fluropon® FP coatings formulated with solar reflective pigments.
Silver Oak Wine Cellar
Meeting the builder's sustainable strategy, Silver Oak Wine Cellars features metal roof panels coated in Fluropon® FP.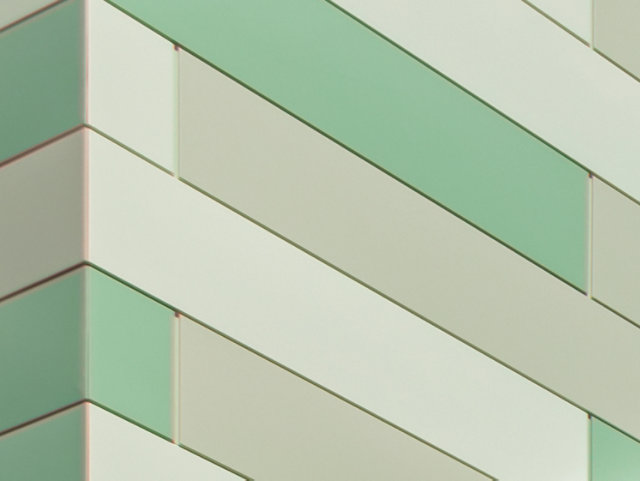 Let's Connect
Connect with our team of sales experts to learn how our products can help you meet your sustainability goals.