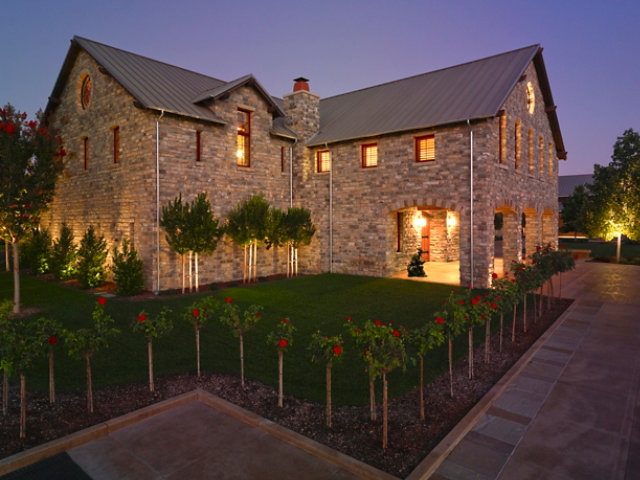 Napa Valley is home to hundreds of wineries, but Silver Oak Wine Cellar in Oakville, CA stands out because of its products and building materials. The wine cellar started with a shared vision between two friends focused on producing Cabernet Sauvignon wine. After a fire destroyed the original structure, the wine cellar looked to Taylor Lombardo Architects to create a new building. Silver Oak Wine Cellar put as much thought into choosing the products to rebuild the winery as they did in selecting the type of wine to produce. The new wine cellar utilizes authentic timber, reclaimed stone and Metal Sales vertical seam metal roof panels, which are coated in Sherwin-Williams Coil Coatings Fluropon® Pure in the color Slate Grey. The building materials embrace the aesthetic of the Napa Valley area, and also meet the winery's sustainability strategy – resulting in Silver Oak becoming the world's first LEED Platinum winery.
Following its LEED status in 2016, Silver Oak set its sights to building another winery that embraced the same goal of sustainability. The family-owned business opened its second winery in Alexander Valley in 2018. In 2020, after a full year of documenting its operation, the winery became the largest certified Living Building Challenge project. The complex includes a wine cellar, production facilities and tasting rooms, which meet the International Living Future Institute's net-zero waste, net-zero energy and net-zero water requirements.
Silver Oak spent several years vetting every product that went into the structure to ensure the new winery would be compliant with the Living Building Challenge's Red List. A product that helped the project meet the Red List-free imperative was the Fluropon Pure coating from Sherwin-Williams, which contains solar reflective pigments and provides material transparency through a Declare Label. Taking the time to handpick materials resulted in two establishments with the appearance and sustainable performance the owners of Silver Oak can be proud of.
Skip carousel content
Project Image Gallery
Silver Oak Wine Cellar
Check out these great project photos.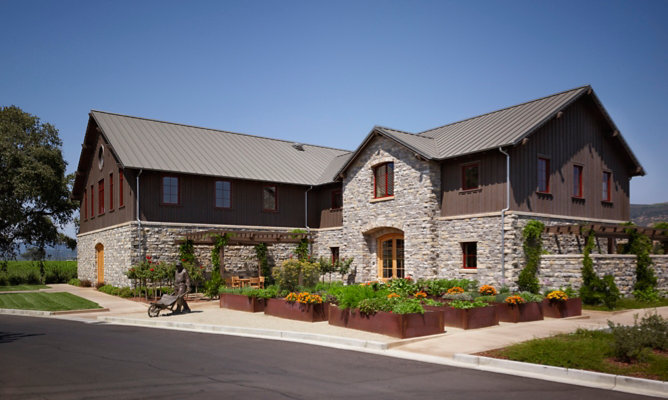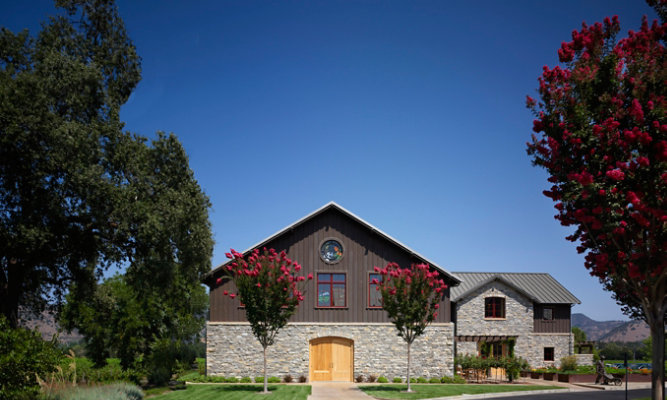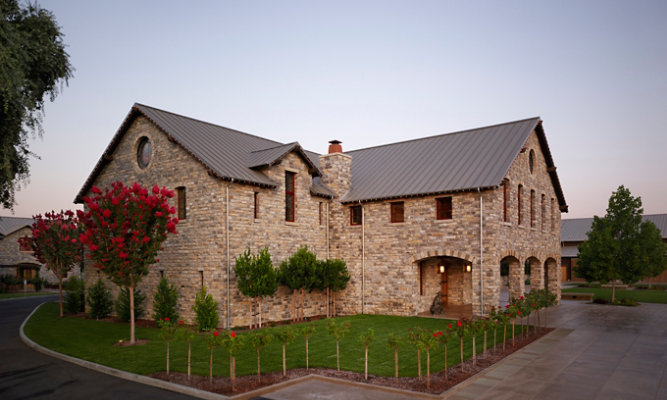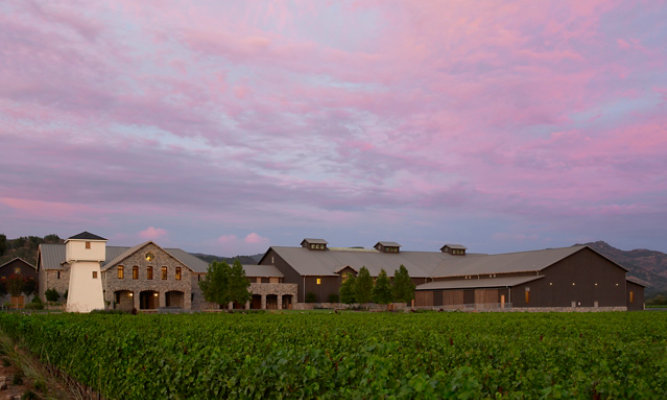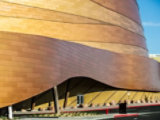 Fluropon is Sherwin-Williams flagship 70% PVDF coating system for architectural metal building products. Its superior durability and color retention keeps your building facade looking new for decades to come. Available in over 50,000 colors, Fluropon meets the industry's most rigorous standards including AAMA 2605.