Close video modal
Video modal - Webinar - Solutions for Sign Builders
Webinar - Solutions for Sign Builders
solutions-for-sign-builders-20200520-webinar.mp4 Good afternoon and thank you for joining me today. My name is Alicia Vanduyse and I am the market segment manager for Sherwin-Williams Sign Coatings. I hope everyone is having a great day so far. I put together approximately a 45 minute presentation to provide you with some more information on our coatings and our approach. We'll have some time at the end to answer any questions. So let's have a look at the topics that we'll be covering today. I'll provide an overview on the Sherwin-Williams company, including our division and sharing some key differences between the architectural stores and our industrial facilities. Next, we will dive into the program we have put together to serve the sign industry and the tools and resources in place to help support this market. Finally, we will talk about the next steps following this webinar. Sherwin-Williams is a global company. But what makes us unique is our ability to operate very locally in each geography with the largest presence being in North America by continuing to add bricks and mortar locations, as well as employees to help support our growing customer base. Our focus is on providing the best product, service and convenience to our customers. As you can see, we're currently operating in over 120 countries with over sixty one thousand employees. You may be familiar with the various groups within Sherwin-Williams. But I wanted to define what these look like. The Americas Group is the architectural house paint stores. This is the most recognizable group. It also represents the largest percentage of our business at 57 percent. The Consumer Brands division consists of various labeled products including Minwax, Valspar, and HDTV by Sherwin-Williams, just to name a few. The Performance Coatings group serves many markets and is dedicated to coatings used for all types of manufactured products. These manufactured products include kitchen cabinets, construction equipment, bridges, and of course, signs. Sign manufacturing is a key focus of our general industrial division. All of these divisions have a few things in common. Creating innovative products that provide superior performance for even the harshest environments. Although we have been providing coatings for sign market through our automotive group for many years, this sign business fits in well with the sales and service approach that best fit manufacturers. The Genesis product line is still based on its automotive roots, including high performance pigment, easy to mix material and being application friendly. We often get questions pertaining to the differences between an industrial facility and an architectural store. Here are some of the key variables. Industrial facilities are geared towards serving manufacturing plants. These facilities are placed in strategic locations to ensure that we remain close for the convenience of our customers. The architectural stores service more of a DIY or contractor customer base. There are many locations, as this is considered to be more of a retail space. And we need to ensure that we are present for both job sites and residential areas. The benefit for our customers is being able to utilize both of these sides of our business. What this means for our customers is that you can depend on Sherwin-Williams for all your coatings within your shop from primers and top coats on both aluminum and steel, translucent coatings for sign faces and high reflective white for the interior of the sign. Then you can utilize our touch touchups solution for any defects either in the shop or in the field. The architectural store can fill any need for wall or building repair work and even to paint the poles or a structure when installing a sign. So let me explain more about the actual sign program. Our program was truly developed with sign manufacturers in mind when we set out to design this program. We wanted to make sure that we could add value to our customers. That's why we developed the fastest product lines in the industry that also perform exceptionally well. We utilize our company owned facilities and local finishing expert. Provide an extension on resources available to our customers. We're also able to offer a warranty. The Aurora system for color retrieval. As well as additional supplies related to finishing. Branches of our support structures start with our local blending facilities. There are many services that these branches are able to offer customers, including fact custom color matches, locally stocked materials such as primers, toners reducers and clear coats. These locations can also help with premade colors. If you have a large job or a commonly used color, we can make larger batches so that you don't have to mix product as frequently. As I previously mentioned, these blending facilities are located across North America within a one day shipping point of our customers. Our technical service representatives act as an extension to your business, learning your processes so that they can help with things like new painter training, making suggestions to advance your production and onsite problem solving. That makes his team a great asset. I want to mention that these technical experts are not covering half of the country. In most circumstances they're covering one state at most, which means that they're very accessible to you. The local sales representatives maintain a strong customer focus and work towards creating customized solutions for your business. They're also responsible for keeping you up to date on new products and resources that will add value to your business. Your primary contact, a sales representative, is invested in making sure you get what you need when you need it. The marketing team is another resource available as coatings expert in the sign manufacturing and making sure that the voice of the customer is heard. Finally, we support our customers with our lab providing additional color matching work, industry leading color trends, and innovative product development. Access to support direct from the paint manufacturer is what sets us apart from the competition. And quite honestly, gives you the biggest advantage in the industry. We've worked hard in presenting a complete product portfolio consisting of primer, a primary top coat them, as well as some niche top coats. Let's have a more detailed look at some of the commonly recommended products. We'll start with the primers. Keep in mind, as we walk through these, that we drive on customized solutions. So although these would fit in most sign shop, our team can make product recommendations specific to your shop. A wash primer primary purpose is to provide adhesion on non-ferrous metals such as aluminum. The benefit of a wash primer is that it's very fast growing in nature and sprayed at a very thin film, which means that it has the lower applied cost. We have this product available in a bright white and are just launching a new lower VOC version of this white. The downside of a wash primer is that it's not as forgiving with imperfections in the metal. That's where our epoxy primer comes in. Not only does the epoxy primer provide corrosion protection on steel, but it also has better filling and hiding properties, seeing as it has a higher solids content. If you're not familiar with what solid content means, it's best described as the actual amount of paint in the can versus the volatiles which evaporate with an after the paint is applied. The primary shown here is the E2A960. It's a great product for its performance, but also loved by teachers because of how user friendly it is. Next, I want to talk about our water based, spray filled primer. This product is a great option on structural foam for many reasons. One is it has a high solid content. Therefore, it has excellent filling properties. But it's also fast drying with just a 30 to 40 minute time needed prior to standing. Talking about sanding this product was developed for easy standing. So hopefully it's clear that we have a primer for really every application and substrate that you come across. Next, let's have a look at the top coats that we have available for sign manufacturing. The entire product line was developed to be user friendly and fast. The genesis lustral is our main top coat, our workhorse. In my experience, when a painter tries this product, they don't ever want to switch. It lays down so smooth and the italics come out very nice and even meaning that it requires far less time trying to finesse the coating. This line utilizes our Genesis Toner system, which consists of a low gloss and a high loss mixing clear so that you can mix your color as the correct gloss without having to add additional inventory of toner. The Aurora color platform makes it very easy to mix up thousands of colors, including many industry standard formulas. The icing on the cake is that with the high performance automotive grade pigment, you can have confidence that this product will also last. I mentioned on the previous slide, it's fast. I assume many of you are asking how fast? A customer that switched to Sherwin-Williams back in 2019 ran a time comparison study for us because they kept raving about how much time they were saving in their production. This chart shows a large sign that required a wash primer and three different color coats. With the competition, the tape and masking time would have made this a three day process. With the Genesis lustral product, he completed all of this in just over six hours. And this was not pushing the product to its absolute max, but rather just running it through their standard process. As an air dry with would even force drying it in an oven. This is a huge time savings advantage. Kem Lustral 8601 has many features that makes it perfect product for the interior of any sign cabinet or channel letter. Sticking with the fast dry seam, 8601 has an air dry time of only 10 to 15 minutes. Another benefit is that you can achieve full hiding of the metal substrate in only two passes, which is really impressive for a white. As a direct-to-metal, this product is formulated for adhesion on steel and aluminum without requiring a primer. And being a single stage component product, being a single component product, there is no need to worry about mixing ratios or pot life restrictions. In the sign market light reflectivity value is important in ensuring that the maximum amount of light is projected through the translucent portion of the sign and the 8601 has a very high LRV value of 98 percent. The Lustral Translucent Product acts as a convertor, which means it turns any solid Genesis color into a translucent. The advantage with this system is that you only need a single set of toners for both a solid and translucent color saving on inventory and floor space. Not to mention that this also makes for better color continuity between the frame and the face of a sign when trying to meet the same color specification for both. The Lustral translucent was formulated to provide an even appearance when applied with multiple thin passes, and you guessed it, fast. With a 20 percent faster dry times than the competition, the Translucent is also very low in VOC less than two pounds per gallon versus the competition at over six. Products associated with finishing plays an important role in us being able to offer a complete solution. Just as most science shops rely on sign supply companies to provide them with a multitude of products needed to manufacture signs, Sherwin Williams does the same thing with finishing. We have shown our customers increased value by being able to provide everything related to finishing. Having the best solution for masking paper and tape makes it easier and faster to complete multicolored signs. Spray equipment makes a big difference in how a coating applies. Our sales and technical team make sure that you're using the right equipment and also offers replacement parts and cups as well as in tire pressure assemblies and spray guns. When using two component products, its most accurate to use properly graduated mixing cups and measuring sticks. We carry these items in multiple sizes to best suit your needs. As an extension of paint, we also have a full offering of products needed to properly repair the substrate for paint. This includes cleaners, solvents, sandpaper and rags. During the new paint or training or switching to a new product, it's important to check how much paint is being put on the part. You can have all the right products and preparation, but if you're not putting on the recommended amount, you're not optimizing the product performance. That is why we carry film gauges for quality assurance, both wet and dry film gauges. Beyond these products, we also carry a wide variety of additional shop supplies, such as booth filters, floor paper and triple booth coatings. Again, this is not everything that we carry, but it covers most of the categories. We also understand that having a solution for touchups can be just as important as the original paint application. In order to address touch up, we have a few different options. First is the Preval. If you're not familiar with this, it acts as a custom aerosol. Think of an aerosol can with no paint inside. Instead, there's a little glass jar that comes with the can, which can be reused. You can fill this jar with the right amount of paint needed and screw it onto the bottom of the spray can. This is a great solution for repairs. Alternatively, we have a single component products such as our DTM acrylic or A100 products that are available through our architectural stores. These products are great for onsite application, including poles and building repair as needed with any install. Lastly are ready to mass touch up solutions, provide custom touch up in various forms of application, including aerosol, brushing cap bottles, and pens. Having a warranty that we can offer shows how important it is that we stand behind our product quality. That is why our warranty is inclusive, not only replacement products, but labor as well. We want you to feel confident that the color and gloss that you achieve in your shop will stay true in the field. We're able to customize this based on our customers needs and can discuss an option for longer warrantees with additional clear coat as needed. Next, I want to talk about some of the additional resources that we have available. The substrate preparation guide serves as a very easy, quick reference to properly preparing and choosing the right primer for each of the commonly used materials. There is also a legend that accompanies this and explains each of the categories. Alternatively, our technical representatives can spend time in your plant tailoring a standard operating procedure specifically for your shop. Which means that you are given a document that pertains to only the substrate that you use and guidelines written as per your procedures. These have become very popular with our customers. And we continue to get more and more requests for this practice. An in-house mix station has many advantages. First, this allows you the control of On-Demand color matching. Next, it matches up with formulations available on our Aurora system. Further, the Genesis Bank allowed a minimum mixed material of only a half a pint as compared to the competition that has a one quart minimum. This reduced waste adds up very fast. Lastly because our system has a low and high gloss mix in clear along with the forty seven toners, you can achieve the maximum color range at the correct gloss level without having to add that extra clear coat. Meaning it is a true single stage product. I'm sure everyone would agree that color is a very key factor when considering a paint supplier. We have invested in the right tools to make sure that we can provide the best colors. The sign fandack is not only pretty, it's very useful, with over sixteen hundred colors displayed in both the satin a full gloss level, it's an excellent portable tool to accompany our sales team. The formulas are all pre-loaded into Aurora to make this an easy as possible resource. The Aurora system is a web based program that houses many of the industry standard color formulas. The system is very easy to use to search for colors and can also be used to formulate. And in a minute here, we'll go through a demonstration of how to search for colors using the system. The color reader pro is a very cool device. It's a portable color reader that allows you to pull up the closest match from a library of colors. The best part is that it can be used on so much more than just painted surfaces. It can be used on wallpaper, fabrics, bricks, etc. We have many literature pieces that are available. So be sure to ask your local sales representative to provide copies of these for you. They include key information on the Genesis Lustural product line, a complete guide to all of our product portfolio, and a catalog with many of the associated products that we discussed. Next, I'm going to go through a live demo of the search formula capabilities within Aurora. So once you are logged into the Aurora system, this is what the dashboard looks like. From this point, you can enter a search function into this. so you can search by either color reference with a Sherwin-Williams color or an industry color or even a competitor of color. So you can even type in the color number. For example, I'm going to start with a color from our Sherwin-Williams sign fandeck and typing G3770, which is one of those colors and hit enter. From this point, it is going to bring me up the color tool that I asked for, the Sherwin-Williams sign coating fandeck. It's going to display the chip number being G3770, which is a green. And an icon kind of click on view formula. So when I click on that, it is going to give me all of the gloss levels that this color is matched in. So, for example, LST1 is going to be the lustral flat and LSP3 is Lustral satin. 5 is Semigloss and LST9 is the full gloss. So I'm going to select the correct gloss level I'm looking for, let's say, the satin and click on this formula number. At this point is going to give me all of the toners and the mixing clears that are required for this formulation. I can easily resize this here at the bottom by entering the quantity that I'm looking for. So, for example, one gallon. I'm going to hit resize. And this is going to give me the amount needed to mix up a gallon of this color. And you can see it default to the amount in both grams and ounces. So if I go back to the main dashboard, I can also in something a little bit more vague. For example, if I'm looking for an industry standard and I know that I'm looking for a vinyl in the 36 30 families, I'm going to type in 36 30 and hit enter. Because this is a very vague search function, it is going to give me a lot more search results. However, what I'm looking for is here at the bottom, you complete three on vinyl. 3630 series. So I can pull all of these formulations and hit you. And this is going to bring me into the same screen to choose the correct gloss level and then resize my formulation. So, again, this program is very user friendly. So going back to the dashboard, I just also wanted to mention there are a lot of additional functions within the Aurora system besides just color retrieval. You can tag and start formulas as your favorite and add them in. You can also create and calculate new color formulation. Go back and check any recent batches. Additionally, there are functions here to keep track of your inventory and multiple reports, including a cost per job report that allows you to pull up the cost of any job that you're doing so that you can see exactly how much that coating is costing per job. So, again, there is a lot more functions available. On the Aurora system. OK. So I realize that there has been a lot of information. So I want to take a quick minute before moving on. Just to recap some of the advantages that we talked about. First, color being so important to the sign industry, we have the right resources to get you the right color. Next, with most customers I talk to, they tell me that the paint booth is almost always the bottleneck of their production. That is why our products are designed with speed in mind. Then we talked about industry experts that are both local and eager to help. After that, we discussed our dedication to the product innovation and making sure that the voice of the customer is heard. Lastly, I talked about our strong focus to being a total solution provider. Finally, I want to take some time to provide more information on additional capabilities. I wanted to mention that we do more than just liquid coating. We also manufacture powder coating, although powder is not commonly seen in sign shops yet, it has definitely been making its way into the sign market. The good news is that our industrial sales team has extensive knowledge on both liquid and powder applications, so they would be happy to discuss either liquid or powder products with you. I also want to talk about the benefit of dealing with a company with such a large global footprint. I know I talk a lot about the benefits of us operating locally, but there's some also additional benefit for such a large company. Some of these value added capabilities include design engineering group, they can assist you and guide customers into redefining their layout and equipment needs of shop. Labs that are accredited to perform testing. And a center designated completely for industrial colored trends. Our company and our science program are built around providing not only the best products to our customers, but being a complete solution to your paint process. I think it's key to hear how other companies have benefited from switching their coatings to Sherwin-Williams. We're going to read you a couple examples. Robert at Yesco in Phenix, said that working with another paint company for more than 16 years, now, I can say that Genesis is great. Making the process smooth and getting awesome results, Sherwin-Williams is always here when I need them. Andrew from Brazz Specialties says additionally, the tape time has been reduced compared to other products. So now we can spray multiple colors on the same job in less time. Not to mention it lays down well and is very user friendly. Christ from Bluemedia says we had improved in our process by 60 percent. We can now ship parts next day. The Genesis system dry faster, increasing our productivity. Again, these are just a few examples of the wonderful things our customers have said about our products. So next steps, a sales representative will be reaching out to you shortly to answer any additional questions or to set up a time to further discuss how we can be a total solutions provider for your business. In the meantime, we invite you to check out our web site at w w w dot Sherwin-Williams dot com slash OEM. And for any immediate questions or information, you can reach out to myself. AliciaVanduyes@Sherwin.com. So with that, I will open it up. If there are any questions, you can either use the chat function on the question box or you can raise your hand so that I can unmute you. I am not seeing any questions here, I'll give it another minute. OK. I guess I talk fast. If there are no further questions, I want to thank you for your time today and your interest in Sherwin-Williams sign coatings, we look forward to connecting with you soon. And for those of you celebrating Memorial Day, have a very safe and happy long weekend!
Listen as our Market Segment Manager, Alicia VanDuyse, discusses our coatings which offer excellent performance, and our commitment to providing value-added services, tools and support. She also touches on how we continue to help sign manufacturers operate quickly and efficiently and update you on our newest color tools and products designed just for sign builders.
GENESIS Lustral Translucent Coatings

GENESIS Lustral Translucent makes color matching more consistent between solid and translucent colors by relying on the same GENESIS mix bank and mixing system - saving time and cost.

Signs

In-stock products and readily available colors processed by local Sherwin-Williams facilities get to you quickly and allow you to satisfy your customers' standard or custom-matched color requests. New sign coating technologies reduce the time from start to stack-and-ship while maintaining a long workable pot life.
Skip carousel content
Media
Related Media
Learn more about coatings and solutions from Sherwin-Williams.
​ ​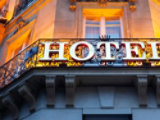 Let's Connect
Get in touch with your local Sherwin-Williams representative to learn how Sherwin-Williams can be your competitive edge.